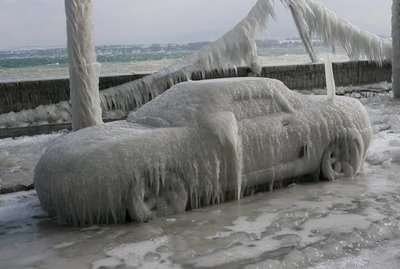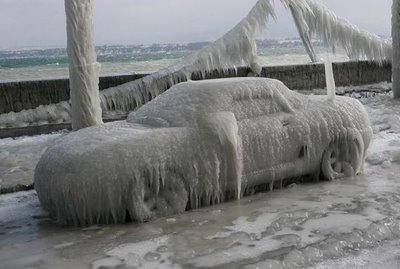 In the upside-down world of Right Wing politics today, one can count on any event that disproves their propaganda…to be used as an argument that proves it.
When voter fraud is proven not to be occurring, that's the reason we need Voter ID. When states keep passing laws to suppress votes of minorities, the Civil Rights Act is correctly hobbled.
And when there is no dispute that the U.S. and the world are experiencing extreme weather conditions, severe droughts are rampant, the North Pole and glaciers are melting at frightening speeds and sea level is rising, all as predicted by Climate Change scientists, it only goes to prove that Climate Change is a fraud.
This current "Polar Vortex" is producing a windchill in some states up to 60 degrees below zero. So, the Right Wingers just pull out their handy…
Right Wing Cheat Sheet for Climate Change

a. If there is an extreme weather event which produces excessively frigid conditions: "So much for liberals and their Global Warming lies!"

b. If there is an extreme weather event which produces excessively hot conditions: "Big deal, we've had heat waves before in history, it's not man-made!"

c. If there are extreme natural disasters such as huge swarms of tornadoes or city-destroying hurricanes and floods: "There is a much more reasonable explanation for this than the outrageous claim of human-caused Climate Change. Clearly, God is punishing America for having a black President and allowing gay marriage."
It is kind of interesting to see this intersection between the pro-pollution energy corporations in the GOP and the religious extremists who see it as anti-Christian to believe that human beings can have an effect on the Earth.
Despite the simple clarity of asking them to dump a tiny piece of garbage in their back yard each day for twenty years then seeing if they understood the concept of a cumulative effect, there doesn't seem any way to convince the intentionally ignorant about scientific facts that they don't want to believe.
In many cases, it just leads to social conflicts, over textbooks teaching evolution or creationism and such but in this case, they are co-conspirators in the long-term destruction of the planet.
People who are able to reason do need to be reminded that they're getting accustomed to the increasing ravages of Climate Change. It didn't used to be like this. We didn't have each new year bringing record cold or record heat, we didn't always have season after season of monstrous tornadoes and hurricanes  wrecking one major city after another (New Orleans, southern New Jersey, New York City, Joplin, etc.). We didn't always have massive wildfires raging across states nearly every year. We didn't always have winters with windchill factors that were colder than those at the South Pole.
Human beings are incredibly adaptable which has been a boon at many times but a curse in other times. This is one of those times, we shouldn't be simply acclimating to the destruction Climate Change is bringing, we need to become active in slowing it down and trying to reverse it. Such efforts require the support of a population because in its absence, the power of the pro-polluting corporations dictates what will or won't be done with regards to Climate Change.
The sociopathic thinking of those running these corporations and their wealthy Right Wing allies, is that they need to wring out every last drop of gold out they can out of society because when things become really bad, they'll have all the money they need to fly wherever is best for them and live safely and luxuriously while the rest of the world is in turmoil with too much of the population freezing, drowning, starving and dying in wars brought on by a lack of food and potable water.
This is the future that they are happily steering us towards as they dispute Climate Change and fight any efforts to rein it in or reverse it. Which is why it is once again up to the people to prevent corporately engineered suffering, in ways that can only be imagined today, from taking hold for generations.
And if you're short of ten New Year's Resolutions, this could help you round them out.