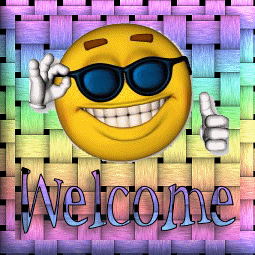 Welcome indeed! Wow, it's been great seeing all the new "faces," yesterday and the day before. Some of you I know already and some of you I am looking forward to getting to know. You've found a great place to hang out, with some
great like minded people.
Pick your favorite tunes that are about being welcome and welcoming others. Post songs about love, friendship, feeling
good, family and togetherness. Have fun and don't forget to smile while you're at it. I am looking forward to some great tunes from all of you.
BTW, to embed YouTube videos in your comments, paste the URL then just add the letter "v" after the "http" in it so the URL begins "https". Our software will do the rest and automatically embed the video.
Joe Cocker – With A Little Help Of My Friend

Pink Floyd – Shine on You Crazy Diamond

The Beatles Hello Goodbye

The Rolling Stones – Just Waiting on a Friend

Imelda May – Kentish Town Waltz