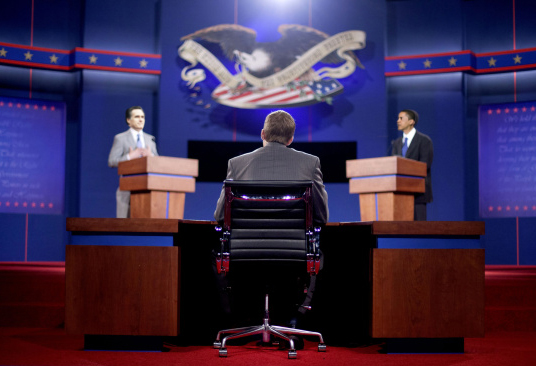 PlanetPOV is hosting a live chat tonight during the first debate between President Barack Obama and Governor Mitt Romney. All are invited to join us for what should be the perfect compliment and commentary to tonight's debate.
Whether the debate lives up to its expectations or not, the fast-paced wit and wisdom that is a hallmark here at PlanetPOV should make for a great evening.
You can watch the debate live and participate in the live discussion on our Live Events page, you can also see and join the discussion in the Live Events widget that will appear on all pages thirty minutes prior to the debate (don't forget to refresh your browser in order to see it). Please feel free to join our "pre-show" live chat at 5:30 pm as we ramp up to tonight's debate.
It should be an interesting evening, hope to see you here!