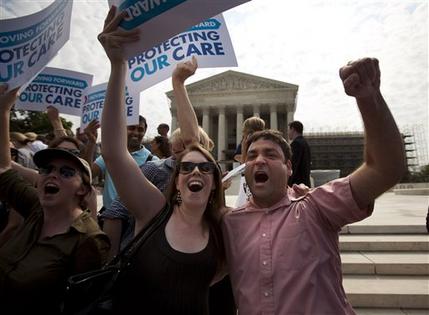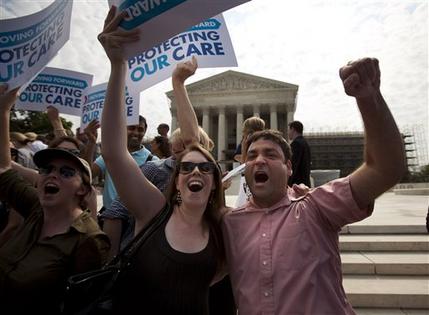 This week, the Supreme Court removed the last obstacle to America's joining the rest of developed nations in providing universal health care for its people. This is an historic week (and makes Obama an even more historic President). After all of the conflicts we have and will continue to be engaged in with the forces of greed and tyranny, we should take some time to savor this victory for our nation and future generations…and celebrate!
So this week's theme is about celebrating, feeling good and doing a happy dance. If it makes you feel good, post it!
First, to hell with all the cautionary voices about spiking the football! I love the smell of spiked footballs in the morning, it smells like victory!
We Are The Champions – Green Day

I'm Winning – Santana

Good Vibrations – Beach Boys

Feels So Good – Chuck Magione

Happy – Rolling Stones