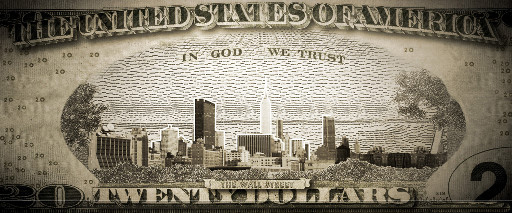 America has the most valuable democracy in the world, just look at how much it costs to buy it.
This week we saw the election in Wisconsin go to the highest bidder and a top story proclaimed that Romney received millions than the millions Obama received this quarter…raising the question about whether elections will now be decided like the weekly box office for movies, on the amount of money that's brought in.
So this weekend's music thread goes out to the Supreme Court majority that thinks money is speech (ever try to pay for gas with a pun?). Songs about money, gold, wealth or luxury, things that money can buy like cars, travel and politicians, or songs about things that are really valuable, all are the coin of the realm this weekend!
Gimmie Some Money – Spinal Tap

Mercedes Benz – Janis Joplin

Big Yellow Taxi – Counting Crows

After the Gold Rush – Neil Young

Can't Buy Me Love – The Beatles

Invest your creativity and let it pay dividends, there will no doubt be high interest on your deposit of songs so cash in now!