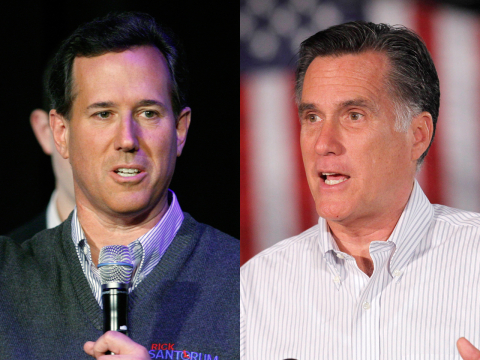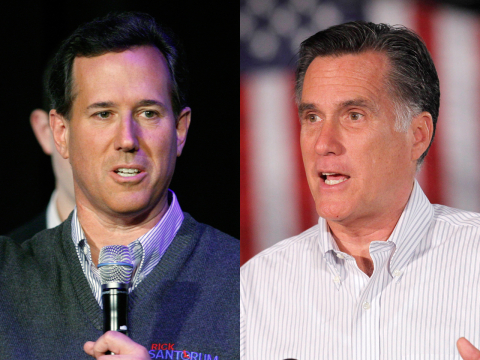 It should be quite interesting to see what happens in Michigan today. Will hating college, gays and women's rights beat hating unions, economic fairness and honesty?
We will soon find out as Santorum and Romney try to cross the finish line first in this race to the bottom. If Santorum wins, he could gain a lot of momentum going into Super Tuesday next week. If Romney loses or wins by a small margin, his entire candidacy could be mortally wounded.
Please join us tonight for a live blog of the primary returns in Michigan and Arizona. The polls close at 6:00 pm PST/9:00 pm EST but this thread is open now for any and all discussions about Romney, Santorum and the GOP primary.
Personally, I've already bought my "Santorum/Exorcist 2012" campaign button.