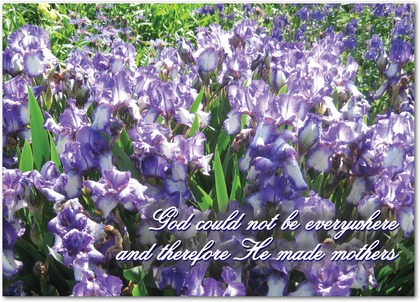 Mother's and memories often go hand in hand like when she held yours as a child taking you to your first day of school, guiding you through your young life or just a quick squeeze of it as a teen and later holding it softly late in her life.  Always your child, always with love and forever thinking "I hope I did OK with you, I tried my best " and she did, she did it with love.
We all have stories, some good, some bad, joyous, frightful….  of our mothers.  Even the most severe punishment and discipline, I realized later, she was doing her best with her guidance and with love and always fooling me with "wait till your Father gets home."
This may be a painful memory for some and may have memories of given for adoption, fostered or lost them early in life for other reasons, remember they gave you life and for that we can all be grateful.
For those that find this a difficult memory, please accept my apologies.
I lost my Mother years ago, but I still have memories of her holding me one her lap teaching me to read, later spelling (sorry Mom), taking me to art museums and political and Union gatherings.  Teaching me how to make my breakfast, coffee, separating darks and whites, peanut brittle and imperfect balance.  She played catch with me when my father was busy and locked me out of the house when I broke curfew (and we had crappy plastic lawn chairs and summer Midwest mosquitoes) but was always there to praise my accomplishments no matter their size.  There is no doubt in my mind that the most important things she (and my Father) taught me was the joy of learning and respect of others.  She was far from a saint.  She was my Madder, Mom, Ma, Mommy.
This is a short post, because your comments are what matter the most, if you feel like sharing yours whether fun, sad or glad, and for everyone burning breakfast  or visiting her, give her a special hug
Happy Mother's Day.
Related articles