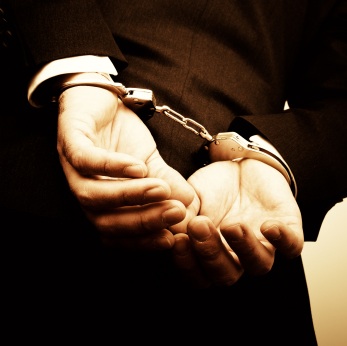 In their Citizens United ruling, The Supreme Court ruled that corporations have the same right to free expression as people…and equated spending unlimited amounts of money in politics, unmatchable by 99.5% of people, with "free" expression.
This was an affirmation and expansion of personhood for corporations that had been previously established. The original reasoning was, in order for corporations to protect their business and property in courts, they needed to have have legal standing under the Constitution and other established law. As only people were entitled to protections and rights, a determination was made that a corporation, as an association of people, should have the same rights as each member of that association.
In the United States, corporations were recognized as having rights to contract, and to have those contracts honored the same as contracts entered into by natural persons, in Dartmouth College v. Woodward, decided in 1819. In the 1886 case Santa Clara County v. Southern Pacific Railroad, 118 U.S. 394, the Supreme Court recognized that corporations were recognized as persons for purposes of the Fourteenth Amendment.[1][2] Some critics of corporate personhood, however, most notably author Thom Hartmann in his book "Unequal Protection: The Rise of Corporate Dominance and the Theft of Human Rights," claim that this was an intentional misinterpretation of the case inserted into the Court record by reporter J.C. Bancroft Davis.[3] Bancroft Davis had previously served as president of Newburgh and New York Railway Co.
http://en.wikipedia.org/wiki/Corporate_personhood_debate
So, corporate personhood began with their receiving rights under the 14th Amendment, equal protection under the law, even though it was clearly intended to apply to African Americans in response to their slavery.
This created a slippery slope, allowing corporations to campaign for more and more Constitutional rights to which only people are entitled. Now, the SCOTUS has insisted that they are fully entitled to 1st Amendment rights. It has gone so far as to corporations trying to claim 5th Amendment rights so they don't have to hand over incriminating evidence.
This is an intrinsically flawed proposition. To begin with the most obvious reason, a corporation is not a human being. It is a legal arrangement between one or more human beings for conducting business.
Is a legal arrangement that associates human beings, entitled to the same protections as those human beings? As of now, corporations can't vote but shouldn't they have that right if they have the same rights as any other individual citizen of the United States? Should they have the right to 5th Amendment protections?
Until or unless we get a different balance in the Supreme Court, corporate personhood is unlikely to change.
So, let's consider coming at this from a different direction. If corporations are people and people die, can corporations die? Can they be killed? Can they even be murdered?
First, let's accept the proposition that a corporation is a person. Now, if another corporation were to take business or financial steps that liquidated another corporation, couldn't it be said that one corporate "person" was killed by another corporate "person"? The SCOTUS has said that an association of people entitled to the same Constitutional rights of those people. Accordingly, shouldn't a corporation be entitled to life, liberty and the pursuit of happiness? And if one person takes the life of another person, that is murder.
If corporations want the rights of people, the same laws that apply to people should apply to them.
If
a. Corporations are viewed as and treated under the law as people.
and
b. People who intentionally end the existence of other people are guilty of murder.
then
c. Corporations that have intentionally caused the demise of other corporations are guilty of murder.
There is no statute of limitations on murder. So, each and every corporation that has ever been responsible for or an accessory to the death of another corporation should then be prosecuted for murder. Those corporations found guilty should receive the death penalty and be terminated.
Yes, this is a bit tongue in cheek but such a campaign might be juicy enough to call attention to the absurdity of corporate personhood and the need to dismantle it.
On the other hand, perhaps it should be taken a bit seriously when we regard corporations that have intentionally or through neglect, caused the deaths of real human beings. Maybe there does need to be some type of personhood law for corporations in which they would forfeit their "life" if they cause the deaths of people.
Maybe there should also be a form of incarceration for breaking other laws that would put real people in jail. Perhaps a freezing of their assets and business operations for the period of their sentence, just as would essentially happen to human beings convicted of serious crimes.
I've always liked the concept of judo as an approach when at a disadvantage with a more powerful opponent. When an opponent outweighs you, use their weight against them.
If corporations want personhood, let's give them full personhood, including all of the identical criminal penalties that apply to people.
One might at first recoil at the concept of giving in on personhood for corporations but considering how difficult if not impossible it appears to reverse it, this may be a more effective approach to reigning them in. And how many corporations could survive as the ruthless and brutal entities they currently are if subject to the same laws and punishments which apply to real people?
If corporations were no longer permitted to be both people and sociopaths, how much better off might our society be?
So, I say give them the whole enchilada of personhood…and I think if that happened, they would do everything in their power to be stripped of it ASAP.