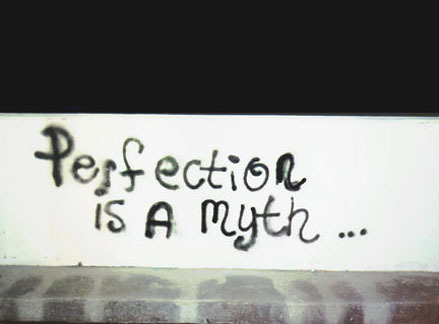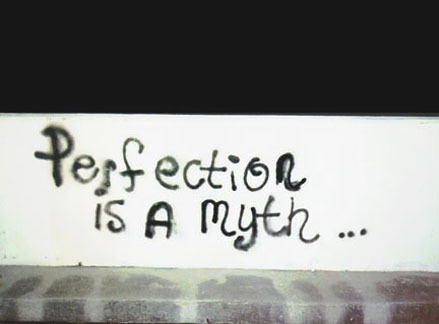 I read a blog entry today that really got me thinking and felt it would be good to share here.
The article entitled "The Disease called Perfection" sheds some light on today's culture and the unrealistic expectations of many in our society today.
http://www.danoah.com/2010/09/disease-called-perfection.html
The author cites extreme examples of how the effects of such social thinking can lead some to live with negative situations or cause them to feel their lives are not worth living.  He also provides some ideas on how we can change this negative and destructive concept.
I tend to believe, that media, NOT just the news media, but media in general;  television shows, movies, advertisements,etc….(Hollywood and Madison Avenue)  are really the culprits behind this unattainable zest for perfection.
Think about it, how many times are we bombarded throughout our day, our week, year, lifetime, with images coming from Hollywood and Madison Avenue of the "perfect life".
Male actors who are well into their 50's are paired with spouses and love interests in movies and TV, who are 1/2 their age, and look "perfect".  Female actresses in their late 30's, 40's, 50's and 60's without a wrinkle on their face or a sagging bosom and abs that (after childbirth) could have only come from a plastic surgeon.
The homes that the characters live in are perfectly clean, at all times, and decorated to the nines.  Even in shows like "Friends" the characters were living a lifestyle that would be economically impossible for a group of 20 somethings in NY City.
From commercials, to television programs and Hollywood movies, life is often portrayed in a completely unrealistic manner.  After years and years of seeing such images, is it no surprise that the average person gets a warped sense of what is attainable and what is real?
I'm not saying this occurs on the conscience level, but rather on the subconscious level.  It slowly ekes in to people's perception and starts becoming a cultural norm, even though it is so far from the reality of our real lives and has no basis in actual REAL attainment.
We have become almost anesthetized to real life.  As such unrealistic expectations are everywhere in our world.  To the quest for everlasting youth and beauty to our inability to REASON on political matters.  Our culture as been bombarded by the unattainable and WE have come to believe that the unattainable IS possible.
It's like our culture has been warped into believing, 60 year olds look like 30 year olds, ALL major issues can be resolved in 60 minutes or less and everyone can have a perfectly clean house ALL the time, while working a high level job and living a full social life.
Women, it seems, have been especially susceptible to such marketing and perverse perceptions.  Look at the amount of money women spend on beauty aids, clothing, anti-aging creams, diet supplements, etc.  I have been guilty of this myself.  I'm not saying men, aren't deceived either, it's just they chose to seek out their unattainable goals of perfection in a different way, and some of it isn't as readily obvious.
I have many friends who are equally as guilty.  They don't feel they are pretty enough, skinny enough, smart enough, good enough mothers, wives, employees, etc.    They obsess about their weight, aging and their children, to the point many of them are taking prozac, zoloft and other medications, both prescribed or not.
Children, especially teenagers, are highly susceptible as well to these perverse perceptions, obviously.  They have impressionable minds.  SO what damage are we doing to future generations?
I think our society needs to have an honest look at the culture we have created and we may have to make some very tough choices to help heal ourselves and our progeny.