More than 99% of all species that have ever existed on Earth are extinct. Think about that for  a moment. All the species of flora and fauna existing today represent less than 1% of everything that has ever been. When you take into account evolution and the ancient age of the Earth, the number is not so overwhelming. Life has been here for a LONG time. Humans are late to the party.
Many, many different kinds of simple life forms popped up and faded away relatively quickly. Within a few million years. Extinctions aren't necessarily a bad thing. It's one of nature's many tools for balancing the ecosystem and promoting eco-diversity. The environment left from one particular extinction, according to many scientists, was the key to the "Cambrian Explosion". An epic, still not fully explained explosion of a diversity of life around 500 million year ago. Another particularly beneficial extinction was the death of the dinosaurs about 65 million years ago. Without that, there most likely would be no humans on Earth. There would probably be something like us,  only a little scalier.
The dinosaur extinction and the pre-Cambrian extinction are most often linked to asteroids. Chunks of rock and iron floating through space. Some as large as half the size of our own moon. . Most of the asteroids in our solar system are in the "asteroid belt" between Mars and Jupiter. A loose string of asteroids and other bits, pulled along by Jupiter's massive gravity. Some asteroids here are as microscopic as bits of dust. The largest body measures 600 miles in diameter.
But these aren't the only ones out there. There are many "near Earth" objects that have been discovered and then the unseen "rogue asteroids" that were flung free of the belt long ago and remain unaccounted for. Odds are we will encounter one sooner rather than later. This is one of those "end game" scenarios where the odds are stacked against us yet we keep defying them. One only need look at our own history to know this neighborhood is no stranger to asteroid impact. Craters exist all over the world. The moon is absolutely covered in impact trauma.
Many astronomers believe the Earth is overdue for another massive impact. Most agree that the Earth is hit once every 10,000 years or so by an extinction level impact or one close to it. Our last one hit about 12,000 years ago, North of the Great Lakes, setting the entire North American continent on fire. The professional term for that is "Holy Shit!"
Right now scientists have alerted us to two possible but not very probable impacts. The first being  2003 QQ47. First discovered in 2003(obviously) it is believe dot be on course for a 2014 impact date.  However data collection since then has pointed to the likelihood of it completely missing us. Strike one.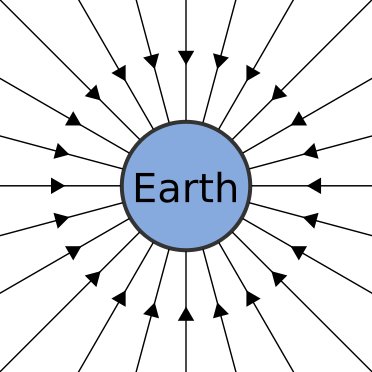 . However, to actually hit us, it would need to pass through a so called "gravitational keyhole" in space to fall under the sway of Earth's gravity and achieve the proper trajectory. Odds of that happening currently stand at 1 in 250,000.  Strike two.
So that leaves us with any of the unaccounted for objects currently whipping around the sun. But there is no way to set odds as we have no idea where any of them are. And unlike the movies, we would know YEARS ahead of time if an asteroid was gonna hit.  But that doesn't equal drama I guess. Everyday that goes by, the odds increase that we will be hit. Yet we see no signs of that happening anytime soon.
Part of that is Jupiter. Our "bouncer" so to speak.  Any object attempting to enter the inner solar system must contend with this behemoth and his titanic gravitational pull. So it is a very rare occurrence indeed when such a large object manages to sneak by. But they do. And they will. Most likely none of us will ever see it in our lifetime.  Well odds, are the ones who are here when it occurs won't either. Again, its not like the movies. You won't be on the beach watching it streak overhead and crash into the Earth.  It moves SOOOOO much faster than that. It will take seconds for it to get from our upper atmosphere to the ground. A "bang- bang play" if I may use  a baseball analogy. So don't expect pictures.
Statistically it's not really worth even mentioning but I should point out that the asteroid which sunk the dinosaurs would have had the same odds. But even so, what could we do? Can't blow it apart. That just creates more fiery death raining down on us. We are working on deterrents though. The most likely involving flying  a satellite next to the asteroid and using it's gravity to subtly divert the path of the asteroid. Simple and so far the best sounding proposal.
I just don't see any of it working though. This is fate. this is the universe's version of natural selection. We are overdue for an extinction. This should be reason enough to renew our exploration of space. You have to leave home sometime. Preferably before it is destroyed.
"And the third angel sounded, and there fell a great star from heaven, burning as it were a lamp, and it fell upon the third part of the rivers, and upon the fountains of waters; And the name of the star is called Wormwood: and the third part of the waters became wormwood; and many men died of the waters, because they were made bitter." (Revelation 8:10)
Related articles