Is there still time and the will to save her?  I think there is still time, but our leaders and the people in this country need to face some tough facts and then make a concerted effort to turn this country around.  For years most of us have relied on the freedom and security that a life in America provided.  But the United States truly needs a concerted, all hands on deck rescue mission.  We can all see it even if we truly do not want to believe it.  In fact, there are plenty around us who truly do not want to face facts.  Just as our infrastructure is falling apart, in dire need of repair, our position in the world is declining as well.  If you voice concern, alot of people will tell you, "if you don't like it here, then leave".  Those are exactly the people who are hiding their heads in the sand.  People who believe that just because THEIR party is in power, things are better, because THEIR party is in the White House, things are better, because THEY have a job, things are better, because So and So are no longer on Wall Street, things are better.  All of those are factors, but until they are all working together like a well-oiled machine, we will not begin to really recover and set our house straight.
And, by ignoring and refusing to tackle the obvious signs, we are putting current and future generations at serious risk of living in a society that will not come close to resembling the one I grew up in and many of you as well.   Our society is drowning in debt and the 2% at the top are in it for themselves over the long haul and really not in this to help provide solutions for the country entire.
We have serious, serious problems.  The U.S. economy and standing in the world were, at one time, incomparable.  We were the leaders in the industrial revolution, the technology revolution, we were the leaders in rebuilding Europe after WWII as a result of the Marshall Plan, we had a military that was second to none.  But wait, perhaps that is part of the problem.  We still have a military that is second to none and in actuality that military is draining the coffers.  Oh, I know it is not the only thing, but when you contemplate the huge amounts of money we are still spending in the MIC, it is downright obscene.  Our forefathers handed us the greatest country in history and we have allowed it to fall apart right in front of our eyes.
Read the statistics below taken from the website, "The Economic Collapse".  It is hard to deny when these facts are staring you in the face.
The following are 24 statistics about the United States economy that are almost too embarrassing to admit….

#1 Ten years ago, the United States was ranked number one in average wealth per adult.  In 2010, the United States has fallen to seventh.

#2 The United States once had the highest proportion of young adults with post-secondary degrees in the world.  Today, the U.S. has fallen to 12th. 

#3 In the 2009 "prosperity index" published by the Legatum Institute, the United States was ranked as just the ninth most prosperous country in the world.  That was down five places from 2008.

#4 In 2001, the United States ranked fourth in the world in per capita broadband Internet use.  Today it ranks 15th.

#5 The economy of India is projected to become larger than the U.S. economy by the year 2050.

#6 One prominent economist now says that the Chinese economy will be three times larger than the U.S. economy by the year 2040.

#7 According to a new study conducted by Thomson Reuters, China could become the global leader in patent filings by next year.

#8 The United States has lost approximately 42,400 factories since 2001. 

#9 The United States has lost a staggering 32 percent of its manufacturing jobs since the year 2000.

#10 Manufacturing employment in the U.S. computer industry is actually lower in 2010 than it was in 1975.

#11 In 1959, manufacturing represented 28 percent of all U.S. economic output.  In 2008, it represented only 11.5 percent.

#12 The television manufacturing industry began in the United States.  So how many televisions are manufactured in the United States today?  According to Princeton University economist Alan S. Blinder, the grand total is zero.

#13 As of the end of 2009, less than 12 million Americans worked in manufacturing.  The last time that less than 12 million Americans were employed in manufacturing was in 1941.

#14 Back in 1980, the United States imported approximately 37 percent of  the oil that we use.  Now we import nearly 60 percent of the oil that we use.

#15 The U.S. trade deficit is running about 40 or 50 billion dollars a month in 2010.  That means that by the end of the year approximately half a trillion dollars (or more) will have left the United States for good.

#16 Between 2000 and 2009, America's trade deficit with China increased nearly 300 percent.

#17 Today, the United States spends approximately $3.90 on Chinese goods for every $1 that China spends on goods from the United States.

#18 According to a new study conducted by the Economic Policy Institute, if the U.S. trade deficit with China continues to increase at its current rate, the U.S. economy will lose over half a million jobs this year alone.

#19 American 15-year-olds do not even rank in the top half of all advanced nations when it comes to math or science literacy.

#20 Median household income in the U.S. declined from $51,726 in 2008 to $50,221 in 2009.  That was the second yearly decline in a row.

#21 The United States has the third worst poverty rate among the advanced nations tracked by the Organization for Economic Cooperation and Development.

#22 Since the Federal Reserve was created in 1913, the U.S. dollar has lost over 95 percent of its purchasing power.

#23 U.S. government spending as a percentage of GDP is now up to approximately 36 percent.

#24 The Congressional Budget Office is projecting that U.S. government public debt will hit 716 percent of GDP by the year 2080.

Please share these statistics with as many family members and friends as you can.  It is time to get real.  It is time to admit that we have some really big problems.

****You can access this list at http://theeconomiccollapseblog.com/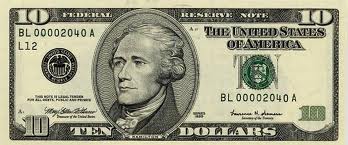 The United States and all her people need to come clean.  We need to admit that the debt we carry is unstainable, especially when you consider we only make payments on the interest.  I know that we are told all around us that the economy is improving, but have you noticed food prices soaring, commodities pricing soaring and no real reason for those increasing prices? It is because Wall Street has created a new bubble in speculating and it is time for Wall Street to come clean as well.  Just as the real underlying situation regarding food and it's scarcity in Algeria, Tunisia, Egypt, Yemen and other places around the world is geting lost in the politics of the Middle East revolts, our national debt is getting lost in the politics of Washington DC.  It is time to get our heads out of the sand.  It is not guaranteed that the United States will always be the greatest economy in the world or that we will even continue to be prosperous unless we all do our share to turn things around.  Is it possible?  I think it is, we put a man on the moon, we developed chemotherapy, a polio vaccine, the transistor, the artificial heart and super-sonic aircraft.  Hell, we even invented that useless staple necessary in almost every office in the world, post-its.  We are a nation of adventurous, smart, industrious people.  Somewhere along the way we lost our direction, perhaps we need to go back to basics and take a serious look at the Alexander Hamilton 11 Point Plan-Our first true industrial plan.  It would provide answers to some of the issues above but we have to be resolute in taking those steps to change our course.  Some of the points will make us unpopular, make corporations unhappy and in this new and faster paced world the entire plan may not even be feasible anymore, but we have to try something.
When we all are willing to admit what the problems are, what the priorities are and the steps to rectify this mess we have made, we then will have to vow to put political polarization aside and get down to work.  Is it even possible?  I would like to think it is but so far all I see is political games and corporate refusal to come to the table.  I know there are many people, just like me, that want to see things change.  I just don't know how we band together to make it happen.
Thom Hartmann discusses Alexander Hamilton's Industrial Plan for the United States