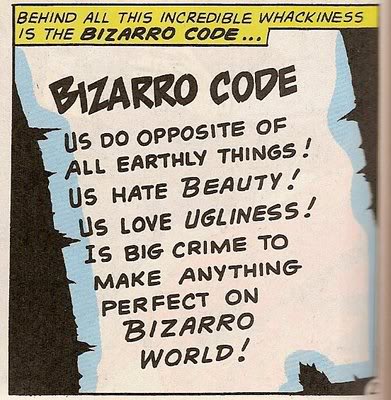 My car broke down yesterday right outside GOP headquarters here in Los Angeles yesterday. As fate would have it, my cell phone was out of juice. I decided to go into their offices and asked Dick Headly, the gentleman who turned out to be the head of the GOP in CA, if I could use their phone to call AAA and an interesting conversation unfolded:
DICK: No you can't call AAA on our phones, they're not for calling socialists.
ME: The AAA is socialist?
DICK: They "help" people instead of letting people help themselves. Being an American means you have the freedom not to help anybody at anytime for anything. And we Republicans value our freedom! Not the Democrats though, look at how they're trying to take away our freedom by accusing us of expressing hostility and violence in our rhetoric. Those sons o' bitches should be strung up!
ME: So…you're saying that you don't use angry and violent language?
DICK: Are you fucking deaf? Hell no!
ME: What about all the gun references in all these political statements by Republicans?
DICK: Shoot, you're so off target! Just because we rifle through a few loaded phrases, we still aim carefully to hit the political bulls eye with our army of party regulars. We're only gunning for putting the crosshairs on our enemies and pulling the trigger on penetrating shots at them. And we would like to shoot them with our guns. Whoops, scratch that last bit.
ME: I noticed that after accusations that there were too many hateful and violent political sentiments being expressed, the Republicans, even though they weren't mentioned, reacted very angrily.
DICK: Who wouldn't be angry at being told they use hateful speech? And the Democrats are the real haters for accusing people of being hateful. Just as blacks are the real racists for accusing white people of racism and refs are the cause of fouls because they call them.
ME: So, are you saying that only criticism of hateful speech is hateful?
DICK: Exactly! Look, if a target with a political opponent's initials on it is shot in the forest and there's no one there to criticize it, did it really express violence?
ME: So there is a philosophical aspect to your usage of violent rhetoric.
DICK: Here's how we in the GOP look at it, "I shoot, therefore I am…not gay."
ME: That was a bit homophobic. And overly insistent.
DICK: (proudly) Why, thank you!
At this point, I saw a tow truck pull up outside behind my car and guessed some socialist soul had kindly called them for me. I shook hands with Mr. Headly which was a good thing because once outside, the tow truck driver said I needed a quart of oil so I just let it drip off my hand and gladly drove my car away.