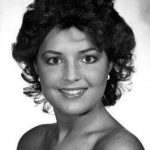 As a tired technician (retired technicians are just tired twice) I have a lot of time on my hands. Mostly I spend my time doing computing, reading, and arts and crafts. Most of my arts and crafts involve woodcarving and jewelry although I do some painting. I read some fiction but mostly I read non-fiction like cosmology and philosophy.
 Recently, I have begun studying the events of the Holocaust before and during World War 2. It must be noted that the Holocaust didn't just involve the systematic killing of six million people of Jewish descent. It also involved the systematic killing of millions of Homosexuals, Gypsies, Slavic Peoples, Jehovah's Witnesses, and any other social or religious group the Christians of Germany found objectionable during the early and mid parts of the 20th Century.
 As I look toward the political horizon, I see Sister Sarah of the Frozen North, Rant Paul, Tea Bags, and the specter of political violence. The parallels with the rise of fascism are all there. Just recently there was a bombing at a Mosque in Florida.
http://tpmlivewire.talkingpointsmemo.com/2010/05/bomb-explodes-at-north-florida-mosque-no-injuries-no-leads.php
 Also a police shoot out with a father and son who followed conspiracy theories and sovereign citizen groups that left 2 police officers and the father and son dead.
 http://www.commercialappeal.com/news/2010/may/21/relatives-id-west-memphis-suspects/
 All one has to do is look back to the late 1980's and early 1990's to see the rise of extreme right wing "patriot groups" to get a feel of what happened in Germany between 1920 and 1939. Germany in 1920 was a nation defeated in a brutal war while the victors choked off the economy through punitive reparations. Today in America it's a little different but there are many similarities. After the Vietnam War ended in 1975 we had Reagan in the 1980's preaching "Morning in America." And everybody bought what he was selling. But things aren't always what they seem. A deep recession from 1979 to 1983 cut wealth and jobs and solidified the hold of OPEC (oil producing and exporting countries) over our economy. Also by this time the era of post World War 2 regulation and Keynesian economics was coming to an end and the deregulating free marketers had the upper hand. Increased budget deficits to fund military expansion during the Cold War put the nation in hock to foreign countries. The recession of 1989 -1991 brought in Clinton as president but the deregulating free marketers held on. But what happened? Clinton raised taxes to balance the budget, created the North American Free Trade Zone to compete with Europe and Asia, the Soviet Union collapsed, and the biggest peacetime expansion ever of the economy resulted. Well, after September 11, 2001, another 2 wars with no end, and another deep recession bordering on an economic depression with jobs being siphoned off to Asia, and the economy being choked off by the same deregulating free market high rollers, and we have descended into the fog of nationalism, nativism, Christian triumphalism and dominionism. Christian dominionists are very dangerous because their philosophy is that non-believers are wicked and God gives them the power to punish wickedness. This is exactly where Germany in 1920 found itself but for different reasons. Just like self-serving politicians on the far right in Germany in 1920 took advantage of the situation, we have self-serving politicians on the far right here and now in this country trying to take advantage of the situation.
In recent national polls, 55 – 60% of people asked, support the state law in Arizona forcing legal immigrants to carry papers at all times, showing they are in the country legally. This is very troubling. We are singling out a group of people (illegal immigrants) and declaring them socially dead. What we hear from politicians of all stripes are excuses. If the Rant Paul tea bag partiers are able to push their agenda in congress, who will be the next group to suffer social death? Will the Christian dominionists push their agenda to have believers be the only group to benefit from the economy?
 The political winds are blowing but the direction is changing minute by minute. The infantile, overindulged, politicians on the far right are playing with matches and if the wind shifts just right, it's us who will get burned, not them.