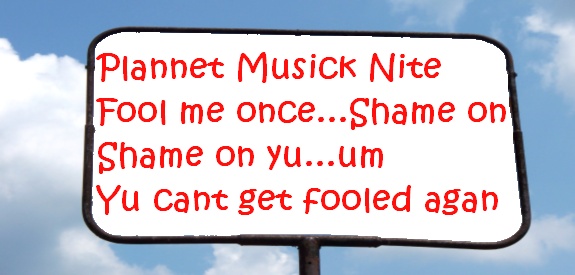 Since it's the day after April Fools day I thought songs about fools and humorous topics would be a good theme for music night.
For the third week in a row a Beatles song is the best place to start.
The Beatles – Fool on the Hill
Evanescence – Everybody's Fool
Led Zeppelin – Fool In The Rain
Diane Birch – Fools
The Republican Anthem
Can you believe this fool was president for eight years?
The poster children for compassionate conservatism.