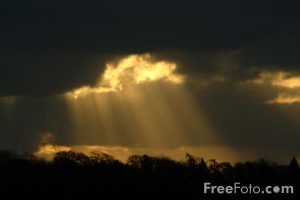 This morning as I was watching last night's Craig Ferguson Show that we tape since we can't stay up that late, his monologue struck a chord with me.
He stated that he's been feeling rather depressed lately, and I have to admit that so have I, and I wonder if anyone else has been feeling the same.
I find it depressing to read the news every day and every day the news seems to be nothing but doom and gloom.
If it's not articles about the Party of NO, it's stories about Limbaugh's and Beck's latest bloviations, Sarah Palin's Charismatic Apostolic Warriors taking over our government, the 244% increase in hate groups, unemployment, foreclosures, Americans suffering without health care, earthquakes in Haiti and Chile.
I've been thinking about the typical platitude of counting my blessings, and I do have innumerable blessings in my life, and focusing on the positives rather than negatives, and then I log onto the Internet and the depressing cycle starts again.
So, I started thinking of what I can do in my every day life to get around the blues and decided that I need an attitude adjustment.
Today is the day that I am starting my personal movement to cheer up, by finding at least one good news story every single day.
I have also decided to stop playing into the negativity by referring to Tea Party people as teabaggers, and instead calling them, well, Tea Party People or referring to the group as the Tea Party Movement.
I am going to try very hard to speak about Republicans, Palin, Limbaugh and Beck, et all, in a respectful manner, taking a cue from Van Jones and his graciousness in telling Beck that he loves him, even if it was tongue in cheek, but I think the man really meant it.
In other words, I'm going to try to play nice and not lower myself to the opposition's level.
Have you ever gotten really angry with someone and blew up and told them off?
How did it make you feel afterward?
I've done that a few times in my life, and every single time I've regretted it afterward and I felt horrible and worse than I did about whatever offense occurred to bring on my anger or hurt feelings.
I'm taking the high road, or going to try my damnedest to do that, as it is healthier for my frame of mind.
My feel good story of the day is this one –