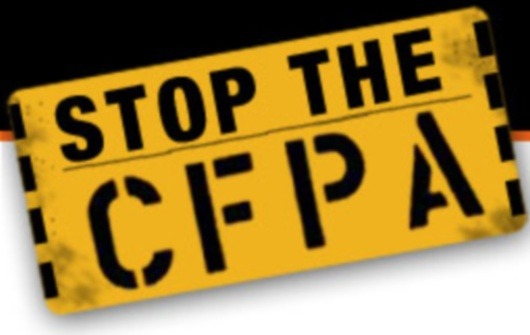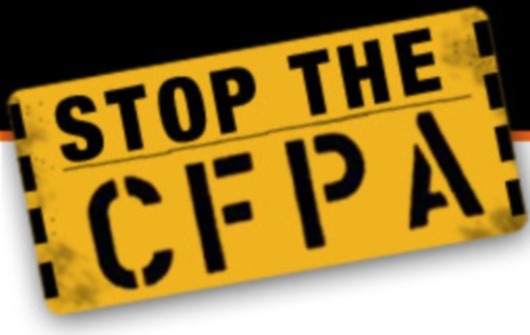 The next big issue Congress is addressing is regulation reform.  It is bad enough that there are corporate Democrats that are going to water down most financial regulations.  But the one truly inspired idea is the creation of a new Consumer Financial Protection Agency (CFPA).  One of the basic reasons the financial collapse was because too many people got too many loans they could not afford and mortgage predictors fooled many people, especially working class people and the elderly into bad loan terms.  Creation of this agency could mitigate those problems at the point of sale by not only educating financial consumers but making terms simpler and ultimately giving people an arbitrator on their behalf.
Republicans are even playing their word games again to invoke the desired Pavlovian response in their base by saying a newly formed independent CFPA would just be like the EPA and create unnecessary regulations that will only restrict business.
Get ready for a bruising showdown over the consumer protection agency the Democrats are trying to create: GOP senators are pledging to kill a standalone body, which is critical to the Dems' plan. A strong, independent CFPA is anathema, says Utah Republican Robert Bennett: "Can you say EPA?" Bennett and allies see the EPA as a model of business-harming regulatory excess, and are determined to bring the proposed CFPA under the auspices of a larger agency to prevent it from doing likewise.
Coming back to the oxymoronic phrase "Populist Republican" which just means more tax cuts and deregulation, sound familiar?   "Populist Republicans" would only give corporations more power by giving them even more tax breaks and fewer regulations.   These same Republicans are now trying to say NO to a new Consumer Financial Protection Agency with the help of their old allies like the US Chamber of Commerce.
Of course this is all part of the GOP's political strategy of saying NO to any progress whether it helps their constituents or not.  The GOP is banking on blocking enough progress so that they can get back power in 2010.  So they can have the power the progress of the Obama administration even more.  Maybe they can block progress enough to get back the White House in 2012 so we can slide backward again as a nation like we did under Bush.  The worse part is conservative Democrats trying to get elected in more conservative districts and states and apathetic progressives who are not happy with the pace of progress are unwittingly part of the GOP's plan.  Conservative Democrats are under the false impression that if they just act like Republicans they will win more conservative constituents over.  Even more illogically some progressives think if they sit on their hands during the 2010 elections that it will teach Democrats some kind of lesson and somehow magically more obstructionists members of the GOP in office will ultimately lead to a progressive nation.
One of the MSM main memes last year was that the Public Option was some kind of liberal's we dream scheme.   This year to create more controversy and get more ad money for higher profits their memes will be focused on the great Republican comeback.  The ironic part is that if the Republicans do take back power it will be because they are exceptional at just doing nothing.