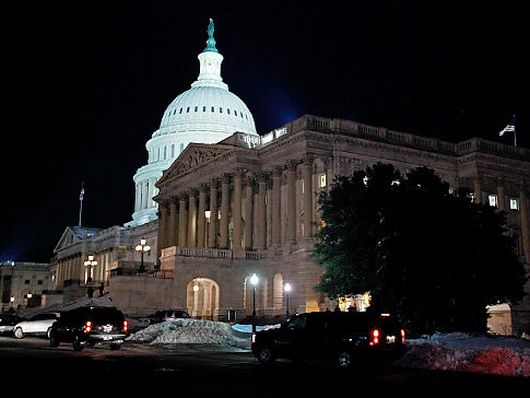 I watched the Senate vote and history was indeed made today.
Probably the only surprising story in this vote is that all 60 Senators in the Democratic caucus voted for the bill even though passage was a foregone conclusion. There is one more major step in the process when the bills are reconciled and than the bill is exactly what it is a huge improvement over our current healthcare system. Expanding access to the healthcare system so most uninsured can now get coverage is the biggest domestic progressive priority realized in decades.
The political maneuvering and rancor will continue on both sides of the aisle. But we all certainly know unequivocally that EVERY Republican could give a shit about the uninsured's access to healthcare in this country. Like usual the GOP will make it as difficult as possible to implement the bill for pure political reasons and do anything they can to prevent further progress. However like most domestic policies that represent progress healthcare reform will be successful because it fundamental will fix the biggest problem in our healthcare system, access.  Eventually this bill will change mindsets American mindset like Social Security and Medicare have . The healthcare reform legislation will continue to expand and progress like Social Security, Medicare and SCHIP. The functioning elements of this legislation will continue to be expanded and Americans will wonder how we once lived in a country where millions of people had ZERO access to the healthcare system, save for an ER visit that cost us all.
Make no mistakes the healthcare bill is much more a foundation for future progress than fixing all the problems in our healthcare system at once.  The bill is no doubt at the low point of it's popularity because we have our eye on the sausage making process more than any moment in our history with 24/7 media and blatantly biased media coverage from the right, corporate MSM and even elements on the left.
Like any great story there are numerous heroes and villains born out of this process. Most of all perfect or not the Democrats have proven they can govern and drive progress in the most toxic political environment that existed in this country since the civil war. I'm purposely describing the 40,000 foot view of the healthcare bill because it cannot be changed while the details will be improved for decades to come.  More than making history the future is in the making now.