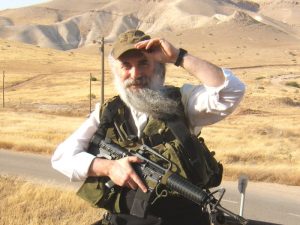 The military, for a number of years, had a draft.  It was done away with in the 1970s and there has been an all voluntary military ever since.  I think it is time we go back and re-institute the draft, especially in light of our participation in two simlutaneous wars, and military personnel are becoming more scarce.
But here is where the military has gotten it wrong, for so many years.
I am a Vietnam Vet, am 61 years old, and the military thinks I'm too old to track down, and go after, terrorists.  The maximum age one can be to join the military is 42, and I'm 19 years too old.  But, I maintain that they have it ass backwards.
Instead of sending 18 year olds to fight , they ought to draft us old guys and make those of us who have already served re-up, and also get those guys who weaseled their way out of the Vietnam War the first time, this time.  Let's not even draft anyone until he's 35 years old.  Here is my thinking:
First of all, researchers say 18 year olds think about sex every 10 seconds or so.  We old timers only think about sex a couple of times a week, leaving us almost 30,000 more seconds per day to concentrate on the enemy.
Young guys haven't lived long enough to be cranky, and a cranky soldier is a dangerous soldier.  There is much for the older guy to be grouchy about – achy back, knees and neck; trouble sleeping; always tired, etc.  Older guys are more impatient and maybe letting us kill some terrorist asshole will make us feel better and shut us up for a little while.
An 18 year old doesn't like to get up before 11 a.m.  Old guys always get up early to take a piss, so since we're up anyway, we might as well be up killing some fanatical religious zealots while we're at it.
If we got captured, we would be reliable in not spilling the beans because we would forget where we put them.  Just remembering name, rank and serial number would be a real challenge for us.
Basic training, better known as boot camp, would be much easier for us old guys.  We're used to getting cussed out and yelled at and we're also used to eating soft food like C-rations.  Over the years, we've also developed an appreciation for guns.  We've been using them as excuses to get out of the house and away from the cursing and yelling.  They could go easier on the obstacle course, however.  In all my time in Vietnam, I never had to climb over a 20 foot wall with a rope hanging from it, nor did I do any pushups after a firefight.  Now that I think of it, running was kind of a waste of energy, too, for I've never seen anyone outrun a bullet or oncoming shrapnel.
An 18 year old has his whole life ahead of him; he's still learning to shave, talk to a pretty girl, probably never had sex, and he still hasn't figured out that the brim of a baseball cap is to shade his eyes, not the back of his head.  All these things are good reasons why we should keep them at home and let them learn a little more about life before sending them into harm's way.  With us gone, they'll have more access to horny cougars, too, and really learn how to do it right instead of fumbling around with an equally inexperienced girl.
So, let us old guys track down those dirty, cowardly, bastard terrorists.  The last thing they want to deal with is a bunch of pissed off old fogies with attitudes and automatic weapons who already know their best years are behind them and don't have much more time to live anyway.
Finally, why not also draft women over 50, provided they are in menopause??  You think old men have attitudes?!?  Oh, my God !!  You can put them on guard duty, and we old farts might get a good night's sleep, for a change.