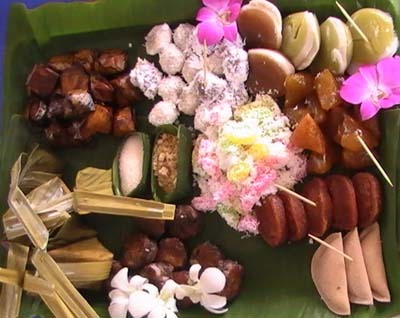 It is that time of year.  Desserts and treats are desirous and acceptable.  So in honor of this tradition, dating back to the era of when we semi-hibernated, let us begin sharing with each others our favorite treats.  It can be cakes, pies, cookies, puddings, or any other kind of sinfully delicious and appealing foodstuff we wish to pass on to others.
From me, a delicious candy dessert my mother made.
Cathedral Windows
1-6 oz. pkg chocolate chips
2 Tbsp margarine
1 egg, beaten
Coconut
3 cups multicolored miniature marshmallows
½ cup chopped nuts
Melt chocolate chips and margarine in double boiler.  Add beaten egg, cook stirring constantly until thick and smooth.  Cool to room temperature.  Add marshmallows and nuts..  Roll into log 1 ½ inces in diameter.  Sprinkle or roll in coconut.  Refrigerate for several hours or overnight.  Slice and serve.
I recommend buying enough chips and marshmallows to make at least 2 batches, as they will be consumed rapidly and with abandon.