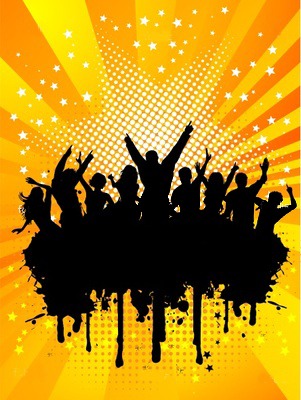 If there's one day that says, "I'm after Thursday, just before Saturday, start with an 'F' and that most people thank God for, it would have to be Fried Ice Cream Day. But coming in a close second would have to be Friday.
It's Friday on The Planet and that means everyone's invited to join us here tonight for an evening of fun, frivolity and many other entertaining activities that begin with the letter "F"! Can you think of any?
Why do we have "fun" on Friday nights here at The Planet? Well…after a long week of serious thought and discussion on urgent and meaningful issues, it's a nice way to relax, recharge ourselves and have a chance just to chill with and get to know our fellow members who make up the community here. Still, we always have new posts on issues on Friday night and continue some of the meaningful conversations on existing threads. We just do it drunk.
So, tonight we'll have our music video thread, a trivia game thread and for the first time ever on The Planet…and possibly on any blog…Debate Night Live! Yep, we're hosting a live, real time debate here tonight between two of our members, KarateKid and KQuark on the topic, " Did Democrats Compromise Too Much on the Health Care Bill?".
You'll be the audience and judges of the debate. After the debate there will be a short period for everyone to join in on a real-time live discussion on the debate and issue. After the event is over, we'll head over to a post about the debate where the discussion can continue and you can vote  on which side of the debate you saw as the winner. There'll be Vienna Sausages and Tab too!
Debate Night Live starts at 7 pm PST on the page of the same name. You'll find the link to it at the top of every page though just for your convenience, here's a link: http://planetpov.com/debate-night-live/.
A reminder, at this point the real time system we're using allows all Authors to enter comments, we ask that you don't interrupt the debate with any comments but invite you and all other members to join in on the live conversation after the debate is over.
Should be a fun, exciting and groundbreaking night here at The Planet tonight. Hope to see you here!