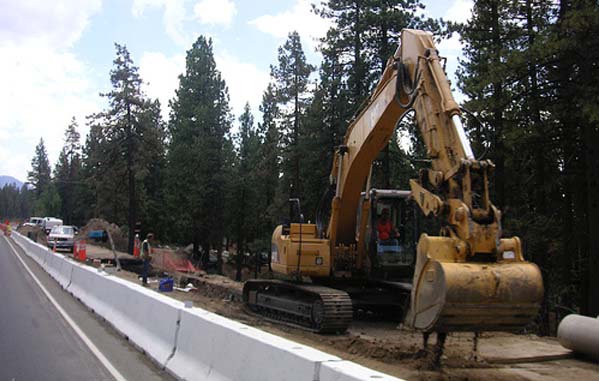 Everyone wants to know why more hasn't been done in the last 10 months than actually has occurred.  There are a lot of reasons.
1)      The President is a CEO, and few CEOs can come in and change the direction of their company immediately.  There is just too much resistant bureaucracy there.
2)      The Obstructionist Party has done absolutely nothing to help him and everything to deter him from making progress.  Their actions are not ideological, but pathological in nature.
3)      Contrary to our mythology of the government and it's powers, much of the economy lies outside of the real influence of the government, and corporations have the right to do things as they want, including hiring, firing, and offshoring.  Many of these companies can chose to take some risks and act responsibly, but aren't doing so.
4)      A number of Pundits of Negativity have rallied the small legions of the unthinking and have brought them out to intimidate the elected officials who have the duty to try to vote clearly and honestly.
5)      THINGS JUST AREN'T THAT EASY TO GET DONE.
Everyone looks back and says, "Well, FDR got all this done in his first 100 days".  Yes, but he didn't get everything he wanted and not everything worked, not to mention that even 8 years later he was still battling the economy.  But a lot of things did get started, and provided jobs and a slow movement towards a positive place.
Much of FDR's stimulus came in the form of public works.  And much of that in the form of Federal public works.  The CCC (Civilian Conservation Corps, the NRA (National Recovery Act), and many other programs pushed people into earning money and learning skills and discipline.
But these programs didn't have to deal with as many local politicians trying to grandstand as we see today.  Don't kid yourself though, many did, looking to make a buck and help their friends with influence back home, ahead of their less fortunate constituents.  And there were more things which had been in the thought works for years.  National Parks that needed new facilities, local dams and lakes, roads for the expanding nation.
What these programs didn't have to deal with was our modern awareness of the influence of our actions upon the world around us.  Together with the laws and regulations which we have in place to prevent and control manmade foolhardiness.  Many development and environmental laws are there for the good of us all, but impede things getting done rapidly, for good reason.
We look at the stimulus programs and we see today things that needed to be done but were just held back before by need of funds, but they were "shovel ready".  That meant today that all the background work was already in place, the environmental impact studies, the hearings, the pre-contract letting processes needed in a modern world.  Had we not had those, we wouldn't have anything to start.  But there lies the rub, so many other good projects would take up to a year to get to the massive hiring stage simply because they were new, and the preparatory work hadn't been done yet.
These things, and the GOP and Blue Dogs restrictions on the types of programs which would be allowed, tremendously cut into the scope of what a stimulus program could "instantaneously" provide.  To have strictly ruled out facilities for public enjoyment was ridiculous!  When you look around at the public parks, whether National, State, or county, many of them have their roots in the Depression programs.  And what money they cost then has been returned a thousand times over in the enjoyment of them by the American people and our visitors for over 70 years.  That is a good investment!  But oh, no, we can't' do that was the cry of the so-called fiscally responsible set.
To have handed over so much of the Stimulus to local governing bodies was  a mistake, pure and simple.  Too much posturing by the right wing in many places, and not all of them red states.  Future potential presidential candidates trying to make points with their "constituencies".  All of this created an environment where real progress was and is being stifled.
But to have hope, look at what all is being done.  Whether you look on the government Recovery website http://www.recovery.org/, or elsewhere, there is much happening.  Examine the site, learn what your local projects are and how many jobs have been created.  We all need to just be aware that it isn't as fast as it used to be.  And why.  And then go out and try to help others understand the reasons, too, and overcome the ignorance which others are trying to spread.
And when someone tells you that it cost $250,000 per job, ask them what else was gotten for that money, was there concrete, steel, wood, other manufactured goods procured, hence other jobs, and what long term benefits were purchased.  A faster, more clear running freeway, for example, increases the flow of commerce and results in less fuel consumption and pollution.  We must all think in terms of the overall effects, in order to counter the negativity.