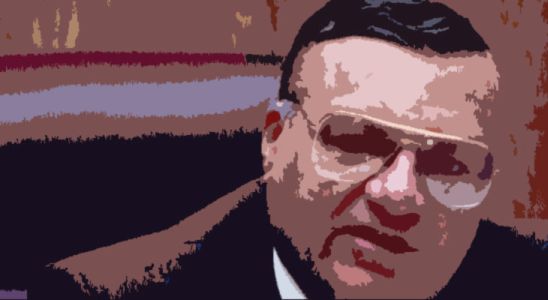 As most everyone knows by now, Lou Dobbs has reported that someone has taken a shot at him and his wife or at the very least, his house. The police dispute Dobbs' claims, but that hasn't stopped America's self-proclaimed Toughest Sheriff Joe from jumping on the Dobbs bandwagon.
Somehow, our esteemed Sheriff Joe has drawn the conclusion that since Dobbs was allegedly shot at by illegal immigrants or people who disagree with his anti-immigrant stance, that Sheriff Joe is now threatened.
The sheriff's department is evaluating whether or not Sheriff Joe needs to beef-up his security because someone allegedly took a shot at Dobbs across the country in New Jersey.
It is true that a handful of protesters protest daily in downtown Phoenix across the street from Sheriff Joe's offices. The number of protesters vary, but it has been reported that there are usually 5 to 8 people and their protests are peaceful and on the verge of boring.
Yet somehow, Sheriff Joe feels threatened by a group of 'brown' people carrying signs, which is ironic for a man who claims the title of America's toughest sheriff.
Not too long ago, Sheriff Joe declared that he'd been threatened and with the help of the county's district attorney, they requested a warrant for the computers from the Phoenix New Times, since the New Times are very critical of the sheriff. It had been reported that the Sheriff wanted the names and ISPs of every single person that logged onto the New Times and they not only wanted that information, they wanted the history of all that logged in to track their reading habits before and after they logged into the New Times.
The New Times is a paper where locals log in to search for cars, the latest restaurants and hot spots for local talent, want ads, etc. The public had been so outraged that several people logged into the New Times and with the help of the Internet, thousands of people took up the fight and logged into the site from all over the country, with a several hits coming in from Europe and Australia. The local news people, including the local Fox station, snickered at the outrageous request.
But to makes things even better, or worse, depending on your perspective, two New Times reporters were arrested in the middle of the night.
After much ridicule and public outrage, the red-faced attorney general appeared on TV and announced that the request for the New Times computers and all the data on visitors was dropped, and the two New Times reporters released and the charges dropped.
Arizona has some crazy, scary politics, and getting scarier by the minute. If you want to read more about Sheriff Joe and his escapades, log into the Phoenix New Times.
And in case you're wondering why Sheriff Joe is so popular, well, listen to Lou Dobbs.