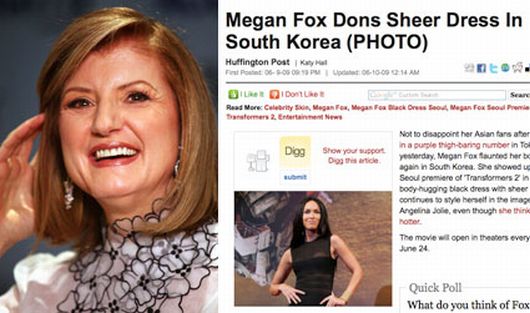 ClusterFoxWarrior here, on Huffington I post under the name RepublicansRejected.
Apparently the Huffington smear job on President Barack Obama has hit a new low with the following story and thread as their main earlier this morning:
The story cites anonymous White House aids as sources and contains an advertisement AGAINST any kind of healthcare reform.
And it gets even worse:
This story cites Real Clear Politics as their source, which is known for their conservative slant.
Personally, I've just about had it with the Huffington Hypocrisy. Banning liberal posters while allowing right wing trolls to post at free will, and running the exact same negative smear jobs on our President that Cluster Fox does daily.
I'll continue to post there, but less and I'll be posting here more often and at the NewsHounds site at http://www.newshounds.us/.
It's time we took a stand against the real enemy which is not just Republicans, but the MSM as a whole (including Huffington Post) and not our President who only wants to better this nation.