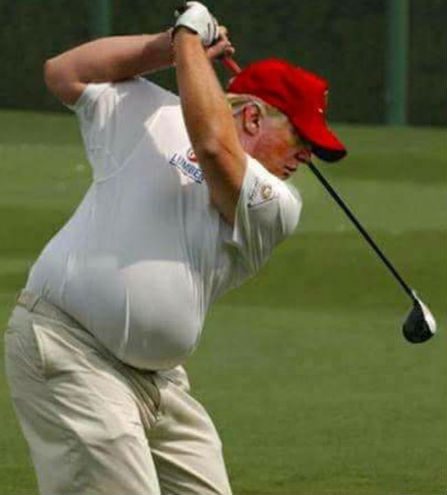 How could it be more obvious that we are in desperate need of leadership? Trump's recent failures are staggering. He killed thousands because of incompetent belligerence and self-worship. But we aren't at the end of our calamities; the worst is still to come Now we are facing, for the first time in our history, three deadly and persistent enemies at once; with one being the implosion of the Economy. Combined with the pandemic, and the social crisis; we are dangerously close to collapse. And all because for thirty years we allowed extremist cultists to reduce government to factionalism. Government became so dysfunctional that it could not defend us.
The Tea Party, and arbitrarian Rednecks progressively and programmatically dismantled our defenses against corruption; as Randian, anti-Christian hate-mongers chipped away at the healthcare system. And Democrats wallowed in their complacency, "and sat stone-faced while the building burned." Then, Trump, "the Supreme Divider," poisoned the well; we were finally left exhausted and defenseless, and we were laid waste by the smallest of enemies.

Of course, Trump's idea of a plan for economic recovery is to deny that there is a problem, to say that it will all go away, "like a miracle." But, that's the same thing that he did already, on the pandemic. It didn't go away, and Trump's foolish and irresponsible approach to the problem compounded the problem, and cost tens of thousands of lives. "The Trump" has had his chance to earn our respect, and he has failed at every turn. He's been given a free pass on his crude vulgarity, his cruelty, his criminal history, and his blatant racism. But, he never showed the least sign that he is capable, or can be trusted – ever again.

And all ye anti-intellectuals; are you really willing to destroy the future of our country? This will be the most ambitious task in the history of the human race: to limit the shrinkage of the world economy and use the opportunity to strike at the heart of the growing, fascism inspired, economic stratification that is the enemy of all mankind.

That's not a job for a simpleton or a liar. We can't fuck this up. If we do, we may all die. Or more likely, we will just become a poor country, perpetually divided by armed terrorists, reviled by all civilized women and men.

Trump is a mobster. He was born that way, and he will die that way. To him, there is no good, better or best; only what puts the most money in his pockets. If Donald Trump manages the economic recovery, then we will fail as a country – as an economy. And, we will never erase the harm that Trump has done, not in a thousand years.