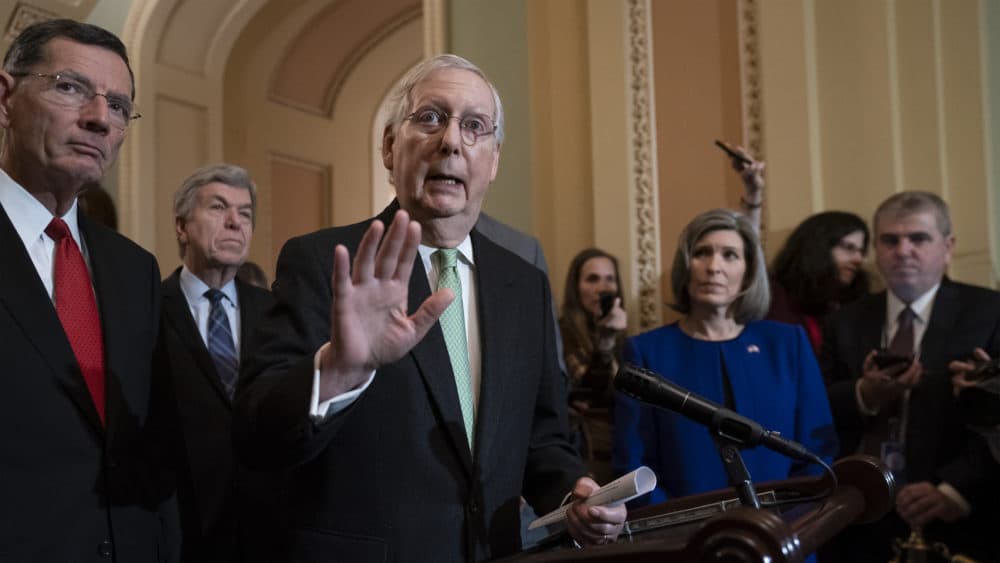 Under enormous pressure from competing interests, Senate Majority Leader Mitch McConnell finds himself between the proverbial rock and the hard place. Caught between a president who demands total exoneration and a growing call from both senators and their constituents for witnesses and documents, McConnell must select from his range of options the one likely to cause the least political damage.
According to the Washington Post, senators are uneasy at the prospect of Trump's thuggish acolytes from the House, like Jim Jordan of Ohio, John Ratcliffe of Texas and Doug Collins of Georgia, making a 'clown car' spectacle in their supposedly more courtly Senate.
McConnell reportedly told the White House that their histrionics might offend the moderates on both sides of the aisle.McConnell must certainly recognize that any testimony of witnesses or the release of subpoenaed documents could be extremely damaging to the president even if they ultimately acquitted him. On the other hand, he must recognize that a show trial farce will not exonerate Trump, might well infuriate the American public, and could cost him his Senate majority.
So what is McConnell's least objectionable option? Declare the House investigation an invalid 'witch hunt' and call for a 'motion to dismiss' a trial in the Senate, believing he can twist enough arms to pass it, and take his chances with any potential political fallout.
And if the stakes weren't already high enough, Trump's impulsive Mar-a-Lago dinner table orders to assassinate Soleimani and the simultaneously attempted assassination of Quds Force leader Shahlai in Yemen have blown up the "imminent threat" rationale and heightened Republican desires to make this whole thing just go away.
Could a 'motion to dismiss' actually pass? Yes, it could.