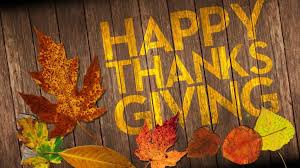 We hope everyone is having a wonderful Thanksgiving Day weekend (and our non-American Planeteers are enjoying turkey sandwiches and Americans being too distracted by a holiday to elect another crazy person in the meantime).
The spirit of Thanksgiving is all about being close to those who we care about and caring about and being grateful for the things that we have that really matter. So this weekend's music theme is about family, friends and gratitude for the good things in our lives.
Wishing all of our American Planeteers a Happy Thanksgiving and all our International Planeteers the genuine sentiment of Thanksgiving.