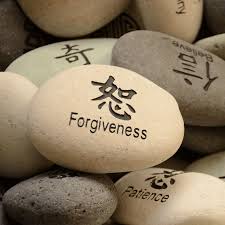 After having watched the final Democratic debate before the 2016 convention recently, few people could deny that the tone of this one was the least cordial of any Democratic debate in recent history. And don't even get anyone started on what the GOP has managed to do to itself in terms of incivility during the seemingly interminable course of this primary season.
The so-called surrogates of each candidate are equally inclined to be in full battle mode when it comes to getting their candidate's point of view out there and knocking down the reputation of the opponent. Social media allows supporters and fans of every candidate to push the agenda of their guy or gal and slam anyone who doesn't see things their way — and to do it in the most colorful terms possible. With virtually no consequences beyond being blocked or unfriended.
Earlier today I had an interesting interaction with a person who happened to be a Hillary Clinton supporter — although this same dynamic could have occurred had the situation been reversed I think– with me being the fan of HRC and her the Bernie person. Exactly what we were discussing isn't even all that relevant. It was the dynamic of the conversation that struck me.
Every time she made what I thought was a factual error, I would post a link to a potential correction of that error. Then she would make a negative remark about my level of intelligence. (She was very articulate and could be very cutting in a sort of effortless way.) Or she would say that what I had posted was proof of my "naivete." Finally I reminded her that although we were debating on an allegedly factual basis, in the whole course of the conversation, I had never once questioned her intelligence nor her level of sophistication.
Instantly she collapsed.
Much to my surprise, she apologized immediately. Said she hadn't meant to make me feel bad. (I can't deny that this gave me a bit of a laugh because calling someone stupid and/or naive is hardly calculated to make someone feel good, is it?) But she was serious. She said had meant to say that she thought my ideas were stupid/naive, not me. And she really seemed to feel bad about it.
Okay. I'm not a grudge-holder. (Usually.) I told her I appreciated that. And thanked her. Wished her a good weekend. (Because I had to leave the house shortly.) Said: "Take care." She came back and said: "I really hope there's no ill-will between us. I really am sorry." I answered that she was very gracious and — once again — I really did appreciate that graciousness. Thanked her again. A number of people hit the "like" button on the exchange between us. I was surprised how many people had been "watching."
It dawned on me then — how much people need to feel that they are decent human beings. This woman didn't mind being seen as very aggressive in supporting her candidate, but it bothered her to be perceived as mean. And I think — in some ways — that's a very hopeful thing.
The other day, I read an article that implied that the content of Hillary Clinton's speeches to Goldman-Sachs isn't all that earth-shaking. Although the transcripts of them haven't been released, some people who had attended these speeches have been interviewed. A few of them have said that basically the content of the speeches was that — when it came to the Crash of 2008 — it wasn't Goldman's fault.
Is it possible that Goldman paid a powerful mother figure over $600,000 to tell them that they were not bad people? I'm beginning to wonder… People have quoted her as saying: "We all got into this together. [Did we??] And we'll all get out of it together."
Clearly, huge numbers of Americans hated Goldman Sachs at that point. And a fair number still do. Is it possible that the Masters of the Universe needed Mom to tell them that they weren't monsters? That they were just "good people who had made bad choices?" Whether or not it was true?
I have my doubts about electing a candidate who wants to ease Goldman's guilty conscience — if it has one. But what struck me was the fact that — conscience or no — they were bothered by being seen as villainous. For whatever reason — they just were. Even multi-billionaires seem to have this instinct.
So I've been mulling over what this all might mean. Would it be worth it — even simply as a pragmatic measure — to ratchet down the strident tone of political discourse at this point? To tap into that human desire to be seen as decent? To call people to heed their better angels? But without being total pushovers in the process?
What seemed to produce a state of reconciliation and balance in the conversation today was not backing down or abandoning a position I held sincerely. But simply stating that position without attaching any personal value judgments to it. And then calmly pointing out what was happening when the other person resorted to personal insults. And finally being willing to accept an apology and reconcile.
I'm not saying this would work in every circumstance. When someone's a true troll, they have no interest in resolving anything. In fact, quite the opposite. And I don't mean to be self-congratulatory. This woman was certainly willing to meet me halfway, after she became aware of how I felt. So at least half the credit should go to her.
But it was a revelation to have a sharp conflict that ended up so positively. And I just wanted to share it. She had been really quite nasty to some other people on that thread prior to this point and consequently other people were returning fire to her just as aggressively. This seemed to help defuse the situation. Underneath all the belligerence was a person who — at heart — really didn't want to be the bad guy.
And that's potentially a good thing.