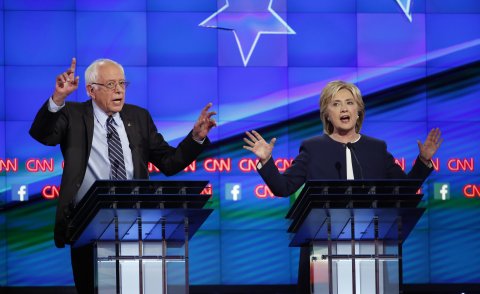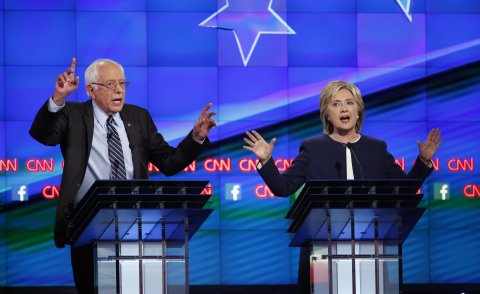 Bernie Sanders and Hillary Clinton debate head to head tonight for the first time and you're invited to join us here at PlanetPOV for a simultaneous live chat throughout it.
The debate begins at 6:00pm PST on MSNBC and can be watched on their website or on the NBC website.
You can join in the lively conversation or read along by clicking on the "Live Events" floating bar in the bottom right hand corner of your screen (if you only see a small button there, click on it to sign in then click the Live Events bar).
It should be their most confrontational debate to date. Hope to see you then!