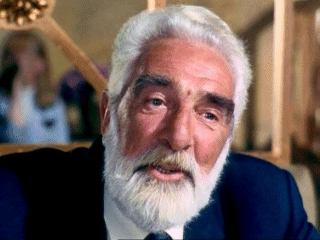 Fellow Planeteers, you greeted my article on my Dad with such kindness that I thought I would do something extra, which was to include my Mum. It would take way too long to write a whole new story, so the next best thing I could think of is to show you a wonderful video tribute to my Dad, shown on what would have been his 100th Birthday in 2000 on Irish Television. She is featured prominently, with all her stories!
Now, please do not redistribute this video in any way. It is intended only for my fellow Planeteers, especially those who read and commented so nicely on my previous article.
The reason it is in both black and white and color is because the original 'Late Late Show' scenes, while shot in color, were taken from RTE's Master Log, which was only in black and white.
An explanation of some of the people you will see.
The men and women on this video are the last surviving comedians, singers, and players of the height of Irish Variety. They kept the Irish public entertained throughout the mid-20th Century until television killed their industry. Cecil Sheridan, whose parodies of popular songs were legendary. Jack Cruise, Great comedian. Pauline Forbes, comedienne and daughter of the great Jimmy O'Dea, and of course, Dad's best friend, the Irish-Canadian Eddie Byrne, who made several movies with Dad as well as being on stage with him.
Gay Byrne was the David Letterman of Irish TV with his 'Late Late Show" Noel Pearson is a theatrical and movie producer who's best known for "Joseph and the Amazing Technicolor Dreamcoat" and 'Dancing at Lughnasa" Hal Roach was the very last surviving variety artist, a comedian, for want of a better word, who was very young at the height of the variety scene.
Philip Green, the composer who made a fortune doing movie themes, invented Musak and who composed 'When I was Young' just for Dad, plays the song, but, like Dad, forgets the last lines ( it was recorded 20 years before!).
The final lines are:
But Now I Know, but now I really know,
Where there is hope, and a hope worth fighting for,
One Hope is worth a Thousand Memories.
Now THIS I know, THIS I know!
Peggy Dell was the doyen of pianists in variety and often had her own shows.
My Mum, God Love her, is still with us at 95 years of age, but dementia has taken her. I do hope you all enjoy this.