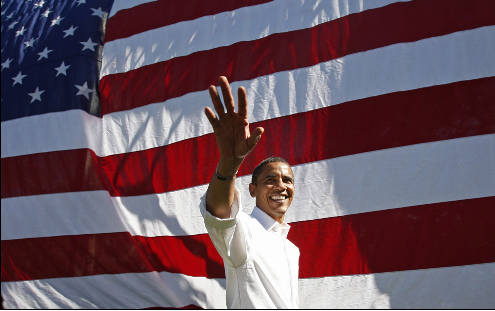 I spend a lot of time engaged in whack-a-troll at several websites. But one does get a little weary of all the Barack Obama naysayers..so every now and then I like to remind myself of why I continue to support him- not wholeheartedly, but by and large- which is about as much as I can say of  any leader who I admire.
* Nine presidents tried to get health insurance/heath access reform going (FDR, Truman, Ike, JFK, Nixon, Ford, Clinton, and Obama. Only one of them succeeded.
* Without Obama's restraint, I am convinced that we would have had troops on the ground in both Libya and Syria.
* In spite of concerted efforts of his opposition to obstruct economic recovery, it has clearly begun.
* A solid work ethic enables him to handle multiple issues on many fronts: right now his administration is juggling Ebola (with the most robust response of any nation on earth), ISL (as the leader out in front of every other country in directly challenging the terrorist army and as the convener of a coalition- reluctant though it is- of states, doing the work of two branches of the government because of the absence of the Legislative Branch from Washington for much of the year, continues to push forward with measures to deal with the dangers inherent in CO2 emissions, and a host of other challenges.
* He does all of this while remaining a person of charm, and wit, and grace despite a level of nastiness from his political opposition that is unrivaled in the modern era in a time when cooperation between the parties has almost completely broken down and in which electronic media based propaganda shapes public opinion.
Politifact continues to do us a service in tracking Obama's many promises at
http://www.politifact.com/….
Politifact is tracking 500+ promises made by Obama in setting out his agenda.
Of that number, per their research team…
45 Percent have very largely been kept
24 Percent have been partially kept as part of compromises
22 Percent have been broken/set aside by him
1 Percent are stalled in legislation
7 Percent are moving forward in legislation.
http://www.politifact.com/…
It's an impressive record for one who has so much stacked up against him.
When I consider what I like in him
these characteristics stand out:
Integrity
Repect
Fairness
Citizenship
Caring
Confidence
Optimism
Realism
Mindful Decision Making