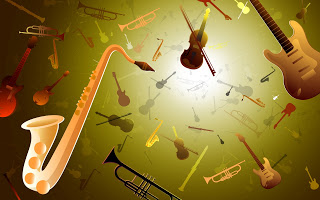 Benghazi=Watergate? Bullshit. The IRS scandal=Watergate? Bullshit. The AP sandal=Watergate? Bullshit. With all the negativity, lies, speculation and accusations, I really feel the need for the soothing power of music. All the BS will still be here on Monday, plus the inevitable stories of murder and mayhem. Music will never prevent such things, but it can give one a pleasurable time out.
So, post your favorite, soothing music. Instrumentals, or just your favorite instrument solos. Trumpets, Drums, Pianos,
Saxaphones, Flutes, Clarinets, Harps, Harmonicas…..etc. Just sit back and listen or post some of your favorite soothing music. Any style, era or genre.
Suite for Cello & Jazz Piano Trio – Concertante | Claude Bolling and Yoyo Ma

Tim Weisberg "Dion Blue"

Lisa by David Sanborn

Louis Armstrong – When It's Sleepy Time Down South

Chet Baker – Time After Time

Bob James "Nautilus"