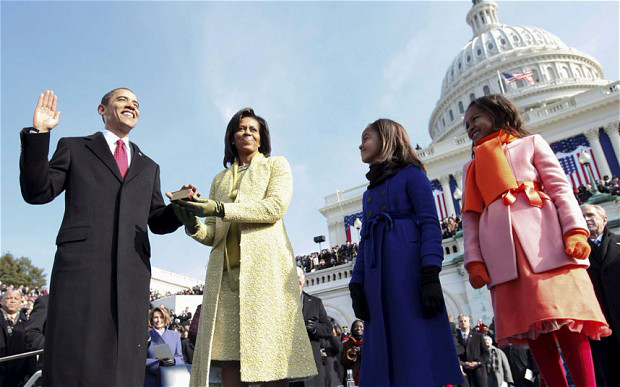 PlanetPOV will host a live chat beginning at 8:00 am PST this morning to accompany President Barack Obama's inauguration for his second term. All PlanetPOV members are invited to join us for this fun and live discussion on this historic day. A scheduling note, President Obama's inauguration speech is scheduled to begin at 8:30 am PST.
You can participate in our live chat in the Live Events window in the right column on every page or on the Live Events page for a fuller view of the chat.
President Obama has just prefaced his inaugural speech with bold and decisive action on the Bush Tax Cuts and gun control, with immigration reform lined up for later this year. With his legacy in mind, President Obama may have quite a memorable speech lined up for this morning, hope to see you here for it and our lively, real time discussion.