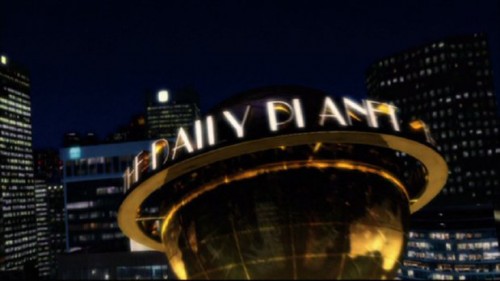 You can access all the past editions of The Daily Planet on the green Category bar on the top of each page under the heading PlanetPOV.
________________________________________
BUDGET
House Republicans have backed off earlier demands that disaster aid be paid for.
Heading into final votes Thursday, Republicans said the House Budget Committee has backtracked from its earlier demands that future disaster aid be fully offset within the strict appropriations caps set in the party's resolution. House Appropriations Committee Chairman Hal Rogers told POLITICO that he felt free to 'ignore' these demands, first spelled out in a legislative report prepared by the Budget panel to explain the assumptions that underlie its tax-and-spending plan. The Kentucky Republican said he has the backing of party leaders in this regard and an understanding had been reached as well with Budget Committee Chairman Paul Ryan (R-Wis.)…If disaster aid had to also be squeezed in — as described in the report — that would mean a further reduction of at least $5 billion in the total resources available next year.
MORE>>>
BUSINESS
Businesses are not thrilled with the House GOP. 
Big business groups like the Chamber of Commerce spent millions of dollars in 2010 to elect Republican candidates running for the House. The return on investment has not always met expectations. Even though money for major road and bridge projects is set to run out this weekend, House Republican leaders have struggled all week to round up the votes from recalcitrant conservatives simply to extend it for 90 or even 60 days. A longer-term transportation bill that contractors and the chamber say is vital to the recovery of the construction industry appears hopelessly stalled over costs. At the same time, House conservatives are pressing to allow the U.S. Export-Import Bank, which has financed exports since the Depression, to run out of lending authority within weeks. The bank faces the possibility of shutting its doors completely by the end of May, when its legal authorization expires.
MORE>>>
Best Buy to Close Stores, Slash Jobs
These are the worst of times for Best Buy.
Facing losses and stiff competition from retailers like Amazon, Wal-Mart and even Apple, Best Buy announced today it plans to close 50 box stores over the next year as it tries to cut costs.
The move comes as the retailer reported a $1.7 billion loss for its fourth quarter ended March 3.
Not only is Best Buy losing market share, its large consumer electronics stores are filled with stuff that many consumers no longer want to buy. Sales of DVDs, games, CDs and software have all been challenged by the rise of online commerce.
Along with the store closures, Best Buy also plans to eliminate about 400 jobs in its corporate and support areas. The goal, the company said in a statement, is to achieve $800 million in cost reductions by its fiscal year 2015.
"In order to help make technology work for every one of our customers and transform our business as the consumer electronics industry continues to evolve, we are taking major actions to improve our operating performance," Best Buy CEO Brian J. Dunn said in a statement.
"These changes will also help lower our overall cost structure. We intend to invest some of these cost savings into offering new and improved customer experiences and competitive prices — which will help drive revenue," Dunn added.
As part of the company's new strategy, Best Buy will remodel some of its big box stores with what it calls a "Connected Store" format. These stores will "focus on connections, services and multi-channel experience through a total transformation of both the store and the operating environment."
The company also expects to go small, expanding its Buy Mobile stores by opening another 100 by next year.
CAMPAIGN 2012
Whether it's Mitt Romney himself or members of his staff, Team Romney simply can't stop saying stupid stuff.
In any case, swelling the IRA to the size Mr. Romney's reached has "created a tax problem" for the former Massachusetts governor, said a Romney campaign official. Tax-law changes since Mr. Romney's Bain tenure mean that long-term capital gains in regular accounts now are taxed at 15%. But IRA gains are taxed at ordinary-income rates upon withdrawal, which for Mr. Romney, under current law, would be 35%.
"Who wants to have $100 million in an IRA?" said the campaign official.
Yeah. Who would want $100 million in an IRA? What a drag would that be?
If you were to withdraw that $100 million dollars, you might have to pay an appropriate amount of tax on it, and that would just be a total buzz-kill.
DNC: Mitt Romney & Paul Ryan: That's Amore
Weigel: 2012: The Year of Just Making Stuff Up in Campaign Ads
This is the campaign where everybody pretends to misunderstand everybody else. There's a caveat: To plead ignorance effectively, the fact you're pretending to get wrong must be pre-memed. Mitt Romney gets called out when an ad quotes Obama quoting John McCain, and there's a dogpile on the Romney campaign.
Romney's new web ad is on more solid ground, because it uses a line that's been taffy-pulled for four months.
Alas, that's not quite what Obama said. The context (which was even lost at the time) was Kroft congratulating Obama on what he'd done so far.
KROFT: You definitely have some impressive accomplishments.
PRESIDENT OBAMA: Thank you, Steve.
KROFT: No, you do. And more than a lot of presidents who manage to get reelected. My question is, is it enough? Why do you think you deserve to be reelected?
After some windbaggery, Obama said this:
The issue here is not gonna be a list of accomplishments. As you said yourself, Steve, you know, I would put our legislative and foreign policy accomplishments in our first two years against any president — with the possible exceptions of Johnson, F.D.R., and Lincoln — just in terms of what we've gotten done in modern history. But, you know, but when it comes to the economy, we've got a lot more work to do. And we're gonna keep on at it.
Obama was talking specifically about "the first two years" of his first term. Quick rundown: Stimulus, Affordable Care Act, Dodd-Frank, DADT repeal, New START. I'd argue that Obama sells George W. Bush short here, because he passed his three legislative priorities before 9/11 and the subsequent, initially successful response. Presidents shouldn't ever talk about themselves like this. But he wasn't calling himself, overall, one of the four best presidents.
Marco Rubio Will Not Save Republicans
The big news for this morning, it seems, was Senator Marco Rubio's decision to endorse Mitt Romney for the Republican presidentialnomination. Given the degree to which Rubio is widely hailed as a rising star in the GOP, it should surprise no one to learn that his endorsement has only added to the speculation that will be the party's vice presidential nominee. And while Rubio continues to deny his interest in the position, recent moves suggest otherwise.
There's no question that Republicans would love a chance to vote for the Florida senator. It's not just that he's young, handsome, and charismatic—implicit in Rubio is the promise that Republicans could improve their standing with Latino voters, who are turned off by the party's hardline opposition to sensible immigration law.
But, to build on a point from earlier this week, there's no reason for Republicans to believe that Rubio would do anything to win the Latino vote. "The track record suggests that Latino voters value substantive representation over descriptive," says Gary Segura, a political scientist at Stanford University who works with Latino Decisions, a polling firm. This was true in Nevada where, in 2010, Republican Brian Sandoval earned only 33 percent of the Latino vote.
Indeed, according to a January poll from Latino Decisions, Univision, and ABC News, only 25 percent of Latino voters said that they would be more likely to vote Republican if Senator Rubio were the vice presidential nominee. 19 percent said that they were less likely, and 47percent said that it would have no effect. It's not clear that things would look any better for Rubio if this poll were taken today, especially when you consider his support for a neutered DREAM Act which would all but create second-class status for the children of undocumented immigrants.
Insofar that Rubio has any effect on the Latino vote, it's in Florida, where—according to Latino Decisions—43 percent of Latinos say that they would be more likely to vote Republican because of his presence on the ticket. "Rubio could swing [Florida] for Romney," says Segura.
He notes, however, that whether you think this is the case depends on your theory of vice presidential effects. "If you think that you need to hold down a constituency in your base, then you go in that direction," Segura says, referencing President Obama's decision to pick Biden as a way to appeal to working-class whites within the Democratic Party. "But if your theory is, 'pick a big state and nail it down,' then Rubio is more plausible, though no more plausible than Rob Portman in Ohio."
This is exactly right. In general, a nominee's choice for vice president has little effect on the outcome in any given state. If conditions give Obama the advantage in Florida, then he's likely to win it, even if Rubio is on the ticket. Truthfully, there are better candidates than Rubio for the vice presidential nomination (Virginia Governor Bob McDonnell comes to mind). Republicans shouldn't let an electoral fantasy get in the way of making a smart choice.
Kochs linked to $3.6M anti-Obama gas price ad
The group launching a $3.6 million ad campaign hitting President Barack Obama on gasoline prices has deep ties to the billionaire libertarian industrialists Charles and David Koch.
The American Energy Alliance is the political arm of the Institute for Energy Research, and sources tell POLITICO that both groups are funded partly by the Koch brothers and their donor network.
The groups are run by Tom Pyle, a former lobbyist for Koch Industries. Pyle regularly attends the mega-donor summits organized by the Koch brothers, including the 2012 winter summit in Indian Wells, Calif., where the Kochs raised more than $150 million to be directed to groups ahead of the general election.
In all, the brothers' network is aiming to steer significantly more than $200 million to conservative groups for political advertising and organizing ahead of Election Day.
The American Energy Alliance's ad campaign, which launches Friday in eight states, hammers Obama for his decision on the Keystone XL pipeline and recycles a 2008 quote from Energy Secretary Steven Chu about the benefits of European-level gas prices.
The ads come after the Kochs' primary political group, Americans for Prosperity, earlier this year launched a $6 million ad campaign calling out Obama over the now-defunct, government-subsidized maker of solar power components, Solyndra.
Democrats have pounced on the Koch brothers as bogeymen representative of two favorite targets: Big Oil, which is one part of the brothers'vast commercial business enterprise, and secret money. Neither Americans for Prosperity nor the American Energy Alliance discloses its donors.
Democratic National Committee spokesman Brad Woodhouse on Thursday accused the brothers of "funding yet another shadowy outside group to defend the interests of Big Oil and protect their own tax breaks and profits with Mitt Romney being the ultimate beneficiary."
The DNC attack echoes the Obama reelection campaign's first ad, which was a direct response to the Americans for Prosperity ad and blasted "secretive oil billionaires attacking President Obama, with ads fact-checkers say are 'not tethered to the facts.'"
MORE>>>
DNCC Ad on Big Oil
https://www.youtube.com/watch?v=EAIe3LXIjds&feature=youtu.be
Jonathan Alter: Romney Woos Seniors With Clever Medicare Gambit
Mitt Romney looks right now as if he's tripping over his shoelaces, but he's positioning himself well for the general election fight with President Barack Obama on one big issue: Medicare. Whether he's positioning himself honestly is a different question.
The news media often treat Medicare's many moving parts as too boring and wonky to cover. But if the economy stays about where it is, the head-slapping at the line of scrimmage on health care for seniors could determine the election.
Medicare was enacted in 1965 under a Democratic president, Lyndon Johnson, and opposed as socialism by Ronald Reagan and many other Republicans. For years, this partisan divide gave Democrats a big advantage on what has become one of the most popular social programs in U.S. history.
But in the 2010 midterms, Republicans figured out how to turn the tables. With the help of the Koch brothers and Karl Rove's super-PAC, they flooded the airwaves (outspending Democrats by at least 2-to-1) with the message that Obama had cut $500 billion from your Medicare. The charge wasn't true, because Obama was slowing Medicare's growth not actually cutting it, but it changed history. According to a new study by Dartmouth political scientist Brendan Nyhan, as many as 25 Democrats lost their House seats because they voted for "Obamacare."
Many of the voters who turned out most heavily in 2010 — senior citizens — were almost comically hypocritical, selfish or both. The Tea Party found itself arguing that Obama was simultaneously a socialist for backing health-care reform based on private insurance for younger Americans and a heartless budget-cutter for supposedly tampering with their socialist Medicare. Go figure.
The source of their anger was the part of the Affordable Care Act that ended inexcusable subsidies to health care providers from Medicare Advantage (a program for wealthier seniors). Overall, the new law strengthens Medicare (for example, by removing the so-called donut hole that had left many seniors paying eye-popping prescription drug bills) and introduces cost-saving measures aimed at holding the growth of Medicare at or below GDP growth plus 1 percent, which is the only way to prevent it from bankrupting the country.
Democrats are hardly blameless on Medicare. For years, they pandered to seniors by describing any failure to keep pace with rampant health-care inflation as a "cut." This may have been technically accurate, but when true assaults on the foundations of Medicare began, as they did last year in the guise of Representative Paul Ryan's plan, it made Democrats look disingenuous.
Under Ryan's plan, future seniors (those under 55) would get "premium supports" to buy private insurance on exchanges. If that sounds familiar, it is. Ryan denounced Obamacare, then essentially adapted it for his own reform of Medicare.
Because the original Ryan plan used billions in Medicare cuts to pay for more tax cuts for the wealthy, Democrats' eyes lit up, and they decided to make opposition to that plan (which almost every Republican in Congress has voted for) the centerpiece of their 2012 campaign.
But at the end of 2011, Ryan did something clever. He joined with Democratic Senator Ron Wyden on a promising compromise that would allow future seniors a choice between traditional Medicare and private insurance — essentially Obamacare plus a public option. The bake-off between the two approaches would give the new system both the purchasing power of single-payer Medicare and the innovation of private plans. Wyden-Ryan is far more progressive than the original Ryan plan because it guarantees that the benefits of those who choose to buy insurance on the exchanges will be no lower than those who choose traditional Medicare.
Escape Hatch
So far, though, that guarantee has been missing from many Republican descriptions of the plan. Will it be in the proposed budget that Ryan, as chairman of the House Budget Committee, announces next week?
Romney has repeatedly endorsed Wyden-Ryan, which he thinks will let him argue in debates with Obama that he favors a bipartisan plan that won't make future seniors give up Medicare if they don't want to. Naturally, the White House and many Democrats are furious at Wyden for giving Romney and other Republicans this escape hatch.
But the Romney embrace of Wyden-Ryan is misleading. "The Romney campaign says he's introducing competition and choice to Medicare 'along with a bipartisan group of leaders,' but I've never spoken to the governor on this subject," Wyden told me. "If there are folks on the right who use this as a political shield or cover, they are hurting senior citizens by making it harder to get to a bipartisan agreement."
A shield it is. Romney's economic plan, outlined last month in a mostly empty Detroit football stadium, calls for huge new tax cuts (according to an analysis by the Center for American Progress, 60 percent of which would go to the top 1 percent) on top of the existing Bush tax cuts and for capping spending at 20 percent of GDP. To do this and put us on a path to balancing the budget, Romney would have to cut non-defense and non-Social Security spending by an estimated 35 percent, which inevitably means cutting Medicare and gutting Medicaid and food stamps. There's nowhere else to get the money from. Should a President Romney get anywhere close to what he proposes, the social safety net will be — no exaggeration — shredded.
To distract attention from this prospect, the Romney campaign last week released a stinging memo about Obama's position on Medicare. The memo cleverly alleged that Obama is "ending Medicare as we know it" — a twist on Bill Clinton's memorable campaign promise, repeated in his first State of the Union address, to "end welfare as we know it." It included links to selective clips alleging that Obamacare "rations" care for seniors and is "destroying" Medicare Advantage.
Wyden points out that "it's inaccurate to say the president has harmed Medicare Advantage when in fact premiums have gone down and enrollment has gone up."
Facts are oh so confusing. Getting them through the clatter will be tough for Obama this fall. By embracing Wyden-Ryan and attacking the president on the Democrats' turf, Romney has a good shot to fuzz up the issue enough to keep seniors firmly in the Republican column.
CONGRESS
[…]
A year later, it's happened again. The House this afternoon voted to approve Paul Ryan's new-but-not-improved budget plan, 228 to 191. As was the case in 2011, all House Democrats, including the Blue Dogs, opposed the far-right budget, but today, 10 House Republicans broke ranks and opposed the measure, up from 4 GOP members a year ago.
Of course, while it's noteworthy that 10 Republicans weren't willing to go along with their caucus on this — and in this group, 10 is a lot — the fact remains that 95% of the House GOP caucus went along with a budget plan that's so extreme, it would have been considered laughably ridiculous just a few years ago.
I won't rehash all the details again, but let's not forget, this is a budget plan that ends Medicare's guaranteed benefit, takes health care coverage from millions of Americans, radically redistributes wealth in the wrong direction, slashes taxes on the very wealthy, and would "take food from poor children, make it harder for low-income students to get a college degree, and squeeze funding for research, education, and infrastructure."
And despite what you heard on the House floor if you watched the debate, the Ryan plan does not reduce the debt, either. It simply punishes the poor severely, in order to finance lavish tax breaks for the wealthy.
This is less a budget plan and more a right-wing fantasy. What's more in this election year, it's also an albatross.
Indeed, as much as Democrats hate this plan, they love the fact that Republicans have voted for this fiasco.
The attack ads, especially in competitive districts, practically write themselves: "Do you support your congressman's vote to gut education, health care, and Medicare, so that billionaires can get another tax break?"
Finally, let's also not forget that Republicans voted for this for no particular reason. I keep coming back to something Jonathan Bernstein recently explained: "[T]his isn't a vote that has to happen."
[I]f the Ryan budget passes the House, what happens next is … nothing. No Senate vote. No Congressionally-passed budget resolution. Nothing. And Ryan, and Speaker John Boehner, surely know it.
It is, as Stan Collender has been saying, a campaign document, nothing more. And yet it's a campaign document that Tea Partiers don't seem to want, and one that will saddle Members in competitive districts with easy-to-attack positions…. To tell the truth, I can't really think of any good precedent: a vote on something that neither the party's conservative or moderate wings wants to take on something that has no chance of advancing beyond that chamber. But Boehner and Ryan are asking Republican members to once again stick themselves with positions that you'll see in Democratic attack ads all the way through Election Day.
I suppose folks like Boehner and Cantor deserve some degree of credit. After all, they managed to convince 228 members of Congress to vote to kill Medicare in an election year. That's no easy task.
But if they're expecting a reward for this madness, they'll probably be waiting for a very long time.
Update: Here's the roll call on the House vote.
Senate Votes to Keep Oil and Gas Tax Subsidies
[…] Minutes before the Senate vote, President Barack Obama exhorted the chamber to finally eliminate oil company subsidies after a century.
"American oil is booming," he said. "The oil industry is doing fine. With record profits and rising production, I'm not worried about the big oil companies. With high oil prices around the world, they've got more than enough incentive to produce even more oil."
Obama also poured cold water on the argument that increased production would lower prices.
"The fact that we're doing more here in the United States doesn't necessarily help us, because even U.S. oil companies, they're selling that oil on a worldwide market. They're not keeping it just for us," he said.
Senate Majority Leader Harry Reid (D-Nev.) had set up the vote earlier this week on the measure, sponsored by Sens. Bob Menendez (D-N.J.) and Debbie Stabenow (D-Mich.). The Senate had initially been expected to debate a postal reform measure this week, but turned to the Menendez-Stabenow bill after Republicans decided to take Democrats up on the offer to debate energy policy.
Republicans agreed to bring the measure up because they believed they could capitalize politically with gas prices edging upward.
Democrats also saw an opportunity to hit home their message that the tax code is skewed toward the wealthy, something they say was exacerbated by Congressional Republicans and the administration of President George W. Bush.
"Over the past decade, the five major oil companies have made more than a trillion dollars. That's not billions, that's a 't,' trillions," Reid said before the vote.
"Even oil executives admit an industry making hundreds of billions of dollars in profit every year doesn't need a hand out from the American taxpayer," Reid continued. "We agree." And "so do almost 80 percent of the American people."
Republicans argued that the bill would result in higher gas prices as a result of oil companies passing on their higher tax bill to consumers.
MORE>>>
Senators Who Voted To Protect Oil Tax Breaks Received $23,582,500 From Big Oil
In a 51-47 vote, 43 Senate Republicans and four Democrats filibustered to protect $24 billion in tax breaks for Big Oil. Although a majority voted for Sen. Robert Menendez's (D-NJ) bill, it fell short of the 60 needed. The only two Republicans to break rank were Sen. Susan Collins (R-ME) and retiring Sen. Olympia Snowe (R-ME).
A Think Progress Green analysis shows how oil and gas companies have funneled cash to the same senators who protected its handouts:
– The 47 senators voting against the bill have received $23,582,500 in career contributions from oil and gas. The 51 senators voting to repeal oil tax breaks have received $5,873,600.
– The senators who voted for Big Oil's handouts received on average over four times as much career oil cash as those who voted to end them.
– Overall, Senate Republicans have taken $23.2 million in oil and gas contributions since 2006. Democrats received $6.66 million.
– Since 2011, Senate Republicans have voted seven times for pro-Big Oil interests and against clean energy three times.
Democrats who joined the Republicans in defeating the bill include Sens. Mary Landrieu (D-LA), Ben Nelson (D-NE), Mark Begich (D-AK), and Jim Webb (D-VA). Sen. Susan Collins (R-ME) and retiring Sen. Olympia Snowe (R-ME) broke ranks and voted to cut the tax breaks. Two senators, Sen. Mark Kirk (R-IL) and Sen. Orrin Hatch (R-UT) didn't vote.
Republicans have taken an overwhelming 88 percent of oil and gas contributions this election cycle. While showering politicans with cash, the oil industry also spent over $146,000,000 on lobbying last year.
Although 55 percent of Americans want to see Big Oil welfare end, the GOP once again largely acted in-line with their Big Oil donors.
The full list of oil contributions for the Senate is listed below, according to data from the Center for Responsive Politics:
Here's the Senate roll call on the Repeal Big Oil Tax Subsidies Act.   It got 51 votes. That's a majority of the Senate. It's nine votes short of passing under their screwed up rules. Democratic Sens. Mary Landrieu of Louisiana, Mark Begich of Alaska, and Ben Nelson of Nebraska voted against it. Sen. Olympia Snowe of Maine was the only Republican to vote for it. I wonder if any of you can find a voter in real life who thinks Big Oil companies need government subsidies.
Meanwhile, the House waited to the last minute to pass a 90-day highway bill. Funding runs out on Saturday. This leaves the Senate with an ultimatum to accept it because the House is going out on recess.
At another point, Rep. George Miller (D-Calif.) went on a rant for a full minute beyond his allotted speaking time, forcing presiding officer Rep. Charlie Bass (R-N.H.) to announce that he was no longer recognized.
"This kind of cold-blooded political calculation, to use the jobs of American working people as political cannon fodder for your agenda to defeat the Obama administration, is outrageous," Miller said as Bass started to bang the gavel. "It should be rejected by your party, it should be rejected by my party."
Good times. Meanwhile, Paul Ryan's suicidal budget plan appears on track for passage.
In another humorous outbreak, Sen. Jim Inhofe of Oklahoma has introduced a bill that would make it illegal for the federal government to regulate fracking on federal land.
Ryan on Defense Budget: 'We Don't Think The Generals Are Giving Their True Advice'
House Budget Chairman Paul Ryan, R-Wis., claimed Thursday that senior U.S. military officials and commanders were being dishonest in theirbudget requests to Congress.
"We don't believe the generals are giving us their true budget," Ryan said at the National Journal Live Budget Policy summit, adding, "I think there's a lot of budget smoke and mirrors in the Pentagon's budget."
Ryan's comment referred to a common Republican complaint that the defense request — which is strongly supported by the Joint Chiefs of Staff — was not "strategy-driven," and was based instead on an artificial spending cap. The chiefs, in testimony and public remarks since early February, have said they carefully built a strategy and a budget to meet the required limits of the Budget Control Act that Congress passed last year and endorsed the fiscal 2013 request.
In his FY2013 budget, Ryan proposed dismantling the automatic sequestration of defense spending, replacing those cuts with unspecified savings from mandatory programs
"We don't think the generals are giving us their true advice," Ryan said at the National Journal Live Budget Policy summit, adding, "I think there's a lot of budget smoke and mirrors in the Pentagon's budget."
Ryan's comment referred to a common Republican complaint that the defense request — which is strongly supported by the Joint Chiefs of Staff — was not "strategy-driven," and was based instead on an artificial spending cap. The chiefs, in testimony and public remarks since early February, have said they carefully built a strategy and a budget to meet the required limits of the Budget Control Act that Congress passed last year and endorsed the fiscal 2013 request.
In his FY2013 budget, Ryan proposed dismantling the automatic sequestration of defense spending, replacing those cuts with unspecified savings from mandatory programs.
House Passes Bill to Keep Highway Aid Flowing
The House passed a stopgap three-month bill Thursday to keep federal highway and transit aid flowing and avoid a widespread shutdown of construction projects. The move pushes congressional action on a long-term overhaul oftransportation programs deeper into an already fractious election year.
The action came on a mostly party-line vote of 266 to 158 after Republicans and Democrats traded verbal jabs over how best to prevent economic disruption.
That sent the bill to the Senate, which must pass the same measure by Saturday, when the government's authority to spend money on transportation programs and levy federal fuel taxes expires. The House planned to begin a two-week recess later Thursday, leaving senators with few other options.
Without action, Democrats estimate that as many as 1.8 million construction-related jobs would be at risk just as states are gearing up for the spring and summer construction season. The government could also lose about $110 million a day in uncollected gas and diesel taxes.
The last long-term transportation law expired in 2009, but programs have been limping along under a series of short-term extensions. Congress has been struggling since even before that to find the money to maintain the nation's aging roads, bridges and transit systems, as well accommodate future population growth. Two blue-ribbon federal commissions have predicted that without dramatic increases in transportation spending, the nation will face nightmarish congestion in coming decades.
The vote capped an on-again, off-again struggle by House GOP leaders to pass their own five-year transportation plan. They were forced to abandon plans to bring the bill to the floor last month because of divisions in their own ranks. Opting instead for a short-term extension, they repeatedly canceled votes on first a three-month and then a two-month extension this week before deciding to put the three-month bill to a vote on Thursday.
Democrats chided Republicans for being unable to marshal votes to pass their own long-term plan while refusing to permit a vote on a $109 billon Senate plan supported by all the chamber's Democrats and about half the Republicans.
"Give us that vote. What are you afraid of? You afraid it might pass?" Rep. Peter DeFazio, D-Ore, asked during House debate on the extension. "We have an alternative — pass the Senate bill."
House and Senate Democrats and the Obama administration have kept up a daily drumbeat over the past two weeks urging Republicans to pass the Senate bill.
"As soon as the House gets back to work, they should do their part and pass that bill in similarly bipartisan fashion," the White House said in a statement after the House vote.
But House Transportation and Infrastructure Chairman John Mica, R-Fla., pointed out that Democrats weren't even able to get committee approval of a long-term transportation bill when they controlled the House prior to the 2010 election, opting instead for a series of short-term extensions.
"We are here to pass a responsible extension so that people across America can go to work, so that we can finish a long-term extension bill," Mica said.
Last fall, House Speaker John Boehner, R-Ohio, pitched a long-term transportation plan tied to expanded offshore oil drilling and other domestic energy production as the centerpiece of a GOP jobs agenda. But the bill has instead become one of Republicans' biggest legislative headaches.
The five-year bill crafted by Republicans was unacceptable to tea-party conservatives, who say it should be paid for entirely by user fees such as federal gas and diesel taxes, even though revenue from those taxes isn't enough to cover current transportation spending. Conservatives also would like to see the federal transportation role dramatically reduced, with states picking up those responsibilities. Moderate Republicans from suburban districts don't want transportation spending cut and have complained about the bill's treatment of transit programs.
Boehner has been unable to make up defections in his party's ranks with Democratic votes. Democrats say the measure penalizes union workers, as well as undermining environmental and safety protections. If Boehner were to tweak the bill enough to pick up Democratic votes, he risks losing even more Republicans.
House Republicans face the same problem with the Senate bill. If brought to a vote, the Senate bill would likely pass the House — but with more Democratic than Republican votes, said Joshua Schank, president of the Eno Transportation Center, a transportation think tank.
That would undermine Boehner's support among House Republicans in an already difficult election year in which GOP control of the House may be in danger, he said.
Sen. Barbara Boxer, D-Calif., co-author of the Senate bill, said Democrats would try to attach the Senate bill to the House-passed extension Thursday afternoon. If they are successful, that would require further action by the House.
Sen. Mary Landrieu of Louisiana, a moderate Democrat, said she was fed up with repeated extensions and planned to vote against the House bill.
A message to Planned Parenthood Supporters from President Obama
Ezra Klein: Individual Mandate Is Ryan Tax Credit by Other Name
Of all the arguments being waged over the Affordable Care Act — or, as the Obama campaign now likes to refer to it, "Obamacare" — the one dominating the Supreme Court this week is perhaps the most conceptually trivial.
The individual mandate requires consumers to purchase health insurance in order to eliminate the problem of free riders — people who don't purchase insurance until the point when they get sick or injured, or never purchase insurance and end up passing the costs of care they can't afford onto the rest of us. Detractors argue that it unconstitutionally infringes on personal liberty by forcing Americans to purchase health insurance. But compare it to three ways of addressing the free- rider problem in health care that are clearly, indisputably, constitutional:
1. Single payer: The federal government increases income taxes and, in return, guarantees everyone government-provided health-care insurance. There is no option to opt out of the taxes. This is how most of Medicare works, though the insurance only kicks in after you turn 65.
2. Late-enrollment penalty: The single-payer approach only holds for "most of" Medicare because the Medicare Prescription Drug Benefit works a bit differently. For every month that you don't enroll after becoming eligible at age 65, your premium rises by one percentage point.
3. Tax credits: Under various health-care proposals—including the plan of Republican Representative Paul Ryan of Wisconsin—the tax code is changed to give families a tax credit for purchasing private health insurance. Families that chose to go without insurance, or simply can't afford it, would not receive the tax credit.
All of these plans share the same basic approach: They impose a financial penalty, either before or after the fact, on those who forgo health insurance. Single payer does it through taxes, Medicare Part D through premiums and Ryan's plan through tax credits.
Now consider the individual mandate. Here's how it works: Starting in 2016, those who don't carry insurance will be annually assessed a fine of $695 or 2.5 percent of their income, whichever is higher.
Skeptics of government should clearly prefer the individual mandate to single payer. In fact, the individual mandate was developed by conservative economist Mark Pauly as an alternative to single payer. "We did it because we were concerned about the specter of single payer insurance, which isn't market-oriented, and we didn't think was a good idea," Pauly told me last year. In the 1990s, the individual mandate was also the Republican counterproposal to President Bill Clinton's health-care bill, and in 2005, it was the centerpiece of Massachusetts Governor Mitt Romney's health-care reforms.
The Medicare Part D model doesn't really work as an alternative to the individual mandate because it requires the federal government to set the cost of premiums. That's possible with the over-65 set, because the government controls the market. To import that idea to the under-65 market, however, would require vastly more governmental intrusion into the health-care space.
The tax credit, meanwhile, is essentially indistinguishable from the mandate. Ryan's plan offers a $2,300 refundable tax credit to individuals and a $5,700 credit to families who purchase private health insurance. Of course, tax credits aren't free. In effect, what Ryan's plan does is raises taxes and/or cut services by the cost of his credit and then rebate the difference to everyone who signs up for health insurance. It's essentially a roundabout version of the individual mandate, which directly taxes people who don't buy health insurance in the first place.
"It's the same," says William Gale, director of the Tax Policy Center. "The economics of saying you get a credit if you buy insurance and you don't if you don't are not different than the economics of saying you pay a penalty if you don't buy insurance and you don't if you do."
A Harsher Penalty
Interestingly, Ryan's plan imposes, if anything, a harsher penalty on those who don't purchase health insurance. Ryan's tax credit is far larger than the individual mandate's penalty, and much easier to enforce. Under Ryan's plan, if you don't purchase insurance, you don't get the credit. End of story. Conversely, the Affordable Care Act doesn't include an actual enforcement mechanism for the individual mandate. If you refuse to pay it, the IRS can't throw you in jail, dock your wages or really do anything at all. This leads to one of the secrets of Obamacare: Perhaps the best deal in the bill is to pay the mandate penalty year after year and only purchase insurance once you get sick. To knowingly free ride, in other words. In that world, the mandate acts as an option to purchase insurance at a low price when you need it. For that reason, when health-policy experts worry about the mandate, they don't worry that it is too coercive. They worry it isn't coercive enough.
The mandate is considered more effective than tax credits because people seem more inclined to take action to avoid penalties than to receive benefits. That's worked extremely well in Massachusetts, for instance, where there's been almost no free-rider problem at all. So while it's not different as a matter of economics, it's a bit different as a matter of behavioral economics. In that way, the mandate does a little more to solve the free-rider problem with a little less action from the government.
Randy Barnett, a conservative law professor at Georgetown University, agrees that there's some similarity between the two approaches. But he warns that that doesn't make them legally equivalent. "Just because the government does have the power to do X, doesn't mean they have the power to do Y, even if Y has the same effect as X," he says. "There's no constitutional principle like that."
Peculiar Spot
Although that's true, it also leaves us in a peculiar spot. The constitutional argument over Obamacare is a dispute over a technicality. We agree that it's constitutional for the government to intervene far more aggressively in the market. We agree that it's constitutional for it to intervene in an almost identical, albeit slightly more roundabout, manner. We're just not sure if the government needs to call the individual mandate a "tax" rather than "a penalty," or perhaps structure it as a tax credit. As Pauly puts it, "This seems to me to be angelic pinhead density arguments about whether it's a payment to do something or not to do something."
Of course, this battle isn't really about the constitutionality of the individual mandate. Members of the Republican Party didn't express concerns that the individual mandate might be an unconstitutional assault on liberty when they devised the idea in the late 1980s, or when they wielded it against the Clinton White House in the 1990s, or when it was passed it into law in Massachusetts in the mid-2000s. Only after the mandate became the centerpiece of the Democrats' health-care bill did its constitutionality suddenly become an issue.
The real fight is over whether the Affordable Care Act should exist at all. Republicans lost that battle in Congress, where they lacked a majority in 2010. Now they hope to win it in the Supreme Court, where they hold a one-vote advantage. The argument against the individual mandate is a pretext to overturn Obamacare. But it's a pretext that could set a very peculiar precedent.
If the mandate falls, future politicians, who will still need to fix the health-care system and address the free-rider problem, will be left with the option to move toward a single payer system or offer incredibly large, expensive tax credits in order to persuade people to do things they don't otherwise want to do. That is to say, in the name of liberty, Republicans and their allies on the Supreme Court will have guaranteed a future with much more government intrusion in the health-care marketplace.
The House overwhelmingly voted down Simpson-Bowles.
The House overwhelmingly voted down a bipartisan budget proposal Wednesday that would have directed lawmakers to reduce the federal deficit by more than $4 trillion over 10 years through a combination of spending cuts and tax increases. The vote on the budget resolution, which was defeated 382-38, shows how far apart Republicans and Democrats remain in Congress over how to address the growing U.S. debt. The measure was pushed by Reps. Jim Cooper (D., Tenn.) and Steve LaTourette (R., Ohio), who had urged their colleagues to begin work on a bipartisan deal…Defeat of the Cooper/LaTourette proposal, which largely reflected the outline offered in 2010 by the White House's deficit-reduction commission chaired by Republican former Sen. Alan Simpson and Democrat Erskine Bowles, was expected. Twenty-two Democrats and 16 Republicans ended up supporting the measure.
MORE>>>
ECONOMY
The U.S. is in talks with other countries over a coordinated release of oil reserves. 
France's energy minister, Eric Besson, confirmed his country was in talks with the US, UK and Japan to release billions of barrels of oil on to the market, Saudi Arabia's influential oil minister said Riyadh would do all it could to bring prices down…While the discussions are at a preliminary stage and none of the countries involved has decided yet to go ahead with a release, three officials familiar with the talks said action was likely in the next three months. After meeting with initial opposition from Germany, which maintains the world's third-largest oil reserve, Washington has turned to Paris, London and Tokyo for support…The US, UK, France and Japan have been quietly drawing up contingency plans for the release, which officials said could surpass the one authorised during last year's Libyan civil war. One official said the release could coincide with the formal introduction of a European Union embargo on Iranian crude, scheduled for July 1.
more>>>
ENVIRONMENT
Texas Farmers Watered Crops Knowing They Wouldn't Grow
Last summer, during the height of the drought, West Texas farmers kept watering their cotton crops despite knowing they wouldn't grow. They needed to do so to qualify for federal crop insurance.
"It's as if you're watching a guy in the Sahara Desert pour out water," said Stewart Rogers, who manages a cotton farm near Lubbock. Farmers hate wasting a resource, he added, so "it just angers everybody, too."
Plenty of West Texas farmers found themselves in this situation last year. The most intense drought in recorded Texas history meant that it was so hot and dry by mid-summer that many gave up all hope of producing a crop from irrigated fields. Yet they say they had to keep watering, using precious resources from diminishing aquifers like the Ogallala, because the insurance companies, before making payouts, would ask for proof — like electric bills for pumping — that the farmers had tried to grow a crop.
"We had to keep pumping water when we knew it was a lost cause," said J.O. Dawdy, a farmer near the West Texas town of Floydada, adding, "I knew it was a waste. Everybody knew it was a waste."
Water is so precious in West Texas that a 16-county groundwater district stretching from south of Lubbock into the Panhandle recently introduced rules that will cap the amount of water that farmers can withdraw from the Ogallala — something Dawdy is concerned about.
The U.S. Department of Agriculture provides federally subsidized crop insurance through its Risk Management Agency. Private companies administer the insurance, which normally, farmers say, covers hazards like hailstorms and freezes. Calls to two such insurers, John Deere Crop Insurance and Rural Community Insurance Services, went unreturned.
"Producers who insure their crop under the irrigated practice are required to irrigate their crop at the proper times and amounts necessary to produce their production guarantee," the USDA said in an email.
Some farmers using advanced watering technologies, like drip irrigation, did produce cotton on irrigated land, sometimes with record yields. It was a good year to do so, because cotton prices soared. (Crop insurance payouts for cotton also soared as cotton prices climbed, though the potential payout amounts for this year have dropped again.)
Dawdy estimates that he spent at least $25,000 to pump water last year to irrigate 175 acres in Lubbock County, even though he eventually accepted that nothing would grow there. "It's a sick feeling," he said. "I hated to go down there and look at it."
Amanda Pool, an insurance agent in the Morton branch of Windmark Crop Insurance, said that most of her cotton-farming clients were in a situation similar to Dawdy's — having to water long past when they knew a crop wouldn't grow.
"It's very uneconomical for these farmers to continue to water a crop they don't have," she said.
Rogers, the cotton farm manager, said that the matter needs to be addressed, with one possible solution being reducing the insurance payout somewhat in exchange for allowing farmers to stop watering.
The question, essentially, revolves around when the USDA will "release" the crop — declaring it's basically hopeless to produce it. Farmers say such proclamations came too late.
MORE>>>
HEALTH CARE
NPR: Thinking The Unthinkable: What If The Whole Affordable Care Act Goes Down?
[…]
So what would that mean in practice? Obviously none of the things that haven't taken effect yet would happen. But what about the parts of the law that are already in operation?
Health lawyers mostly aren't sure, but their opinions generally range from "God only knows" to "bedlam" to "chaos."
Here are just a few of the questions a complete declaration of unconstitutionality might raise:
Five million seniors have gotten rebates for their prescription drugs. More than 360,000 small businesses are getting tax credits for providing health insurance to their workers. Will all these people have to give that money back?

Almost every state, including many that have sued to block the health law, has received millions of dollars to start planning to put the law into effect. Will they have to give that money back? And will people in those states being paid with those dollars lose their jobs?

About 50,000 people are enrolled in temporary "Pre-Existing Condition Insurance Plans" for those who were previously uninsured for at least six months. If the law is declared invalid, that program would very likely have to shut down in fairly short order, leaving those people once again uninsured.

There is also some reason to think the law's disruption could interfere with the operations of the Medicare program for the elderly. The health law made a lot ofchanges to the way Medicare works and pays doctors and hospitals and health plans. The regulations spelling out this year's payment rates were based on the health law being in place. So if the law is struck down, there's a possibility that Medicare couldn't pay any claims until officials go back through the entire rule-making process — which, by law, takes several months.

In some cases the federal government would simply lose the ability to enforce rules. So things that are now required would simply become options. For example: The 2.5 million young people on their parents' health plans are covered by insurance contracts. They're probably OK, at least until the end of the plan year, although the federal law requiring that coverage would cease to be in effect. That would be the same for most of the insurance changes, such as restrictions on annual limits insurance companies can impose. But if the law is struck down, after the plan year ends, insurers would be free to reimpose the old rules.
MORE>>>
JUSTICE
NYT: 'Officers, Why Do You Have Your Guns Out?'
The niece stood in the darkened stairwell of the Winbrook Houses, listening, as 20 feet away five police officers yelled at her uncle, who had locked himself in his apartment.
It was 5:25 on a chill November morning. The officers banged loud and hard, demanding that her 68-year-old uncle open his door.
"He was begging them to leave him alone," she recalls. "He sounded scared." She pulls her shawl about her shoulders and her voice cracks; she is speaking for the first time about what she saw. "I heard my uncle yelling, 'Officers, officers, why do you have your guns out?' "
The string of events that night sounds prosaic, a who-cares accumulation of little mistakes and misapprehensions. Cumulatively, though, it is like tumbling down the stairs. Somehow the uncle, Kenneth Chamberlain Sr., a former Marine who had heart problems and wheezed if he walked more than 40 feet, triggered his medical alert system pendant. The system operator came on the loudspeaker in his one-bedroom apartment, asking: "Mr. Chamberlain, are you O.K.?" All of this is recorded.
Mr. Chamberlain didn't respond. So the operator signaled for an ambulance. Police patrol cars fell in behind — standard operating procedure in towns across America. Except an hour later, even as Mr. Chamberlain insisted he was in good health, the police had snapped the locks on the apartment door.
They fired electric charges from Tasers, and beanbags from shotguns. Then they said they saw Mr. Chamberlain grab a knife, and an officer fired his handgun.
Boom! Boom! Mr. Chamberlain's niece Tonyia Greenhill, who lives upstairs, recalls the echoes ricocheting about the hall. She pushed out a back door and ran into the darkness beneath overarching oaks. He lay on the floor near his kitchen, two bullet holes in his chest, blood pooling thick, dying.
It makes sense to be humble in the presence of conflicting accounts. The White Plains public safety commissioner declared this a "warranted use of deadly force"; the shooter was later put on modified assignment. Mr. Chamberlain, in the commissioner's telling, had withstood electric charges, grabbed a butcher knife and charged the officers.
The alert system phone in Mr. Chamberlain's apartment recorded most of the standoff, as did a security camera in the hall. And the officers' Tasers carried video recorders.
Last month, the Westchester County district attorney played these for the dead man's son, Kenneth Chamberlain Jr., who teaches martial arts for a local nonprofit organization and intends to file a lawsuit. He is lithe, with a shaved head, and takes pride in a reasoned manner. "My family, we're not into histrionics," he says. "We don't run down the street inciting riot."
His voice cracks, though, as he describes the tapes. "I heard fear," he says. "In my 45 years on this earth, I never heard my father sound like that."
The district attorney will present the case to a grand jury and has not released transcripts. But the family's recollection matches that of neighbors who listened through closed doors.
They say officers taunted Mr. Chamberlain. He shouted: "Semper fi," the Marine Corps motto. The police answered with loud shouts of "Hoo-rah!" Another officer, the niece says, said he wanted to pee in Mr. Chamberlain's bathroom.
Someone, the niece and neighbors say, yelled a racial epithet at the door. Black and white officers were present.
Kenny Randolph listened from his apartment across the hall. "They put fear in his heart," he says. "It wasn't a crime scene until they made it one."
The police say Mr. Chamberlain was "known" to them, although it appears he had not been convicted of a crime. There are intimations that he wrestled with emotional issues. Sometimes, neighbors say, he talked to himself. Who's to say? As often, life's default position is set to "complicated."
Many police departments have trained corps of officers expert in talking with the emotionally upset. Their rule of thumb: talk quietly and de-escalate. That night in White Plains, no one appeared to have de-escalated anything.
Mr. Chamberlain sounded spooked. His son recalls hearing his father say on tape: "This is my sworn testimony. White Plains officers are coming in here to kill me." A few minutes later, a bullet tore through his rib and heart. The ambulance took him to White Plains Hospital, where he soon died.
His son lives five minutes away. He says he could have talked his father down. Standing in the office of his lawyer Randolph M. McLaughlin, he mimes knocking on his dad's door. "Dad, it's me, Ken, I'm here." His eyes are bloodshot and brimming. "I always said, 'I'm the protector now.' But I wasn't there when he needed me."
[TWO THOUGHTFUL AND INSIGHTFUL PIECES ON THE TRAYVON MARTIN MURDER]
Trayvon Martin's Shooting Mirrors America's Paranoia About Barack Obama
The shooting death of Trayvon Martin reflects the hysteria that has gripped large numbers of Americans since the election of our first black president.
George Zimmerman Video Outrage: Where Are Injuries From Travyon Fight?
Newly released police video of George Zimmerman reveals none of the injuries he said he received from Trayvon Martin. Jesse Singal on how the footage lays bare the worst, most dangerous tendencies of the Internet—and ourselves.
Police Video of Zimmerman, time-stamped 35 mins after shooting
Trayvon Martin: The 5 Key Unanswered Questions
It's been more than a month since Trayvon Martin was shot dead by George Zimmerman. (Get a full rundown of the facts of the case here.)
Tonight, ABC News release video footage of Zimmerman arriving at the police station. The video depicts a cleanly-shaven man who "shows no blood or bruises" on his body.
While media coverage of the case has been intense, there are several key questions that have yet to be answered about the case. Here are five of the most important:
1. What was the purported "conflict" that required the initial prosecutor to step down? On March 22 — after several weeks on the job — state attorney Norm Wolfinger stepped down from his role as prosecutor in the Trayvon Martin case. Wolfinger relinquished his post after meeting with Florida Gov. Rick Scott and Attorney General Pam Bondi. He said it was necessary for him to step aside to preserve "the integrity of this investigation," adding he wanted to avoid "the appearance of a conflict of interest." He did not explain why his continued involvement would damage the integrity of the case or explain the potential conflict he was seeking to avoid. Did anyone at the prosecutor's office know Zimmerman or his family? [Orlando Sentinel]
2. Why did the prosecutor ignore the recommendations of the lead homicide investigator? ABC News reported that Chris Serino, the lead homicide investigator on the Trayvon Martin case, recommended that Zimmerman be charged with manslaughter on the night of the shooting. Serino filed an affidavit that night stating "he was unconvinced Zimmerman's version of events." As the lead homicide investigator, Serino was: 1. In the best position to evaluate Zimmerman's credibility, and 2. Intimately familiar with Florida law. Why was he ignored? [ABC News]
3. Why did then-Police Chief Bill Lee make public statements directly contradicting the official recommendations of the police department? On the day the Sanford Police concluded their investigation and handed over the case to the prosecutor, then-Police Chief Bill Lee stated publicly that there was no "probable cause" to arrest or charge Zimmerman. (Lee has subsequently "temporarily" stepped down from his post.) But the Miami Herald reports that on the same day the Sanford Police formally requested that the prosecutor charge Zimmerman, something known as a "capias" request. [ThinkProgress]
4. Who leaked Trayvon Martin's school records? As public outrage increased, Zimmerman's sympathizers launched a smear campaign against Trayvon Martin. This included details of several occasions where Martin was suspended for minor infractions (defacing a locker, possessing an empty "marijuana baggie.") None of the information seemed to have any particular relevance to the night Trayvon Martin was shot to death. Was this a ham-handed attempt by the police or the prosecutor to defend their lack of action against Zimmerman? The Sanford City Manager announced he would launch an independent investigation into the source of the leak. [Miami Herald; NBC12]
5. Why was Trayvon Martin's body tagged as a John Doe? The Washington Post's Jonathan Capehart notes a police report "that was completed at 3:07 a.m. on Feb. 27 lists Trayvon's full name, city of birth, address and phone number." But yet, Trayvon's body was reportedly "tagged as a John Doe" and his father wasn't informed of his death until after he filed a missing person report later on the 27th. Why weren't Trayvon Martin's parents contacted immediately after the police confirmed his identity? [Washington Post]
Special prosecutor Angela Corey has promised to release additional information about the caseonce she makes a decision about whether to charge Zimmerman, something that could happen at any time.
The Trayvon Martin case: A timeline
The February shooting death of Trayvon Martin, a black 17-year-old staying at a gated community in Sanford, Fla., was a minor local news story for weeks before exploding into the national media. Since then, the killing has both fascinated and repulsed the nation, touching on all sorts of cultural and racial issues, and becoming nightly fodder on the cable news shows. Here's a look at what happened, and when, in this complicated, still-unfolding tale:
February 26, 2012
While certain details remain a matter of heated disagreement, here's what we know: Neighborhood watch captain George Zimmerman, 28, was driving his SUV though his Orlando-area neighborhood (known as the "Retreat at Twin Lakes") when he called 911 to report "a real suspicious guy," a "black male" walking around. That was Martin, heading back to the house where he was staying after a 7-Eleven run. Martin was wearing a hooded sweatshirt and carrying a can of iced tea, a bag of Skittles, and his cellphone. Zimmerman followed Martin, and the two engaged in some sort of altercation. One of the two men cried for help before Zimmerman fired one shot into Martin's chest. Zimmerman was brought to the police station, pleaded self-defense, and has remained free since.
February 27, 2012
Police release the names of Martin and Zimmerman, who is identified as "the man who fired the gun"
March 8, 2012
After the shooting fails to win much attention, Martin's parents, Tracy Martin and Sybrina Fulton, create a petition on Change.org calling for Zimmerman to be prosecuted
March 9, 2012
Tracy Martin and Sybrina Fulton demand that police release the 911 recordings from the night of their son's death 
March 13, 2012
Sanford police wrap up their investigation and turn the case over to State Attorney Norman Wolfinger 
March 14, 2012
Witness Mary Cutcher tells a local TV station that police had only taken a cursory statement from her, adding, "I know this was not self-defense"
March 16, 2012
Police release 911 calls Zimmerman and others made on the night of the killing. Zimmerman says he's monitoring a "real suspicious… black male," and disregards the 911 operator telling him not to chase after Martin. The case gains national media attention, with much of the debate centered on Florida's controversial "stand your ground" gun law, which lets residents use deadly force against a threat when they feel their lives are in danger.
March 19, 2012
The FBI and U.S. Justice Department say they're going to open an investigation into the killing. Older Zimmerman 911 tapes are released, revealing that he has a history of flagging "suspicious," often black, youths. State Attorney Wolfinger's office announces a grand jury investigation. A 16-year-old friend of Martin's recounts a cellphone conversation she had with him the night he died that lasts until right before the fatal shooting (as phone records confirm); she says Martin was creeped out by the strange man following him, and tried to get away from him.

March 21, 2012
Sanford's city council votes "no confidence" in Police Chief Bill Lee. Hundreds of people attend a "Million Hoodie March" in New York City to demand justice for Martin. The Orlando Sentinel reports that Zimmerman has a short legal record of violent encounters and money problems. 
March 22, 2012
Lee steps down "temporarily," saying his continued presence is a "distraction" in the case. Florida Gov. Rick Scott (R) takes State Attorney Wolfinger off the case, assigning a special prosecutor.  
March 23, 2012
President Obama makes his first public comments on the case, saying Martin's parents are right to expect that all Americans consider the case with the seriousness it deserves, adding as a personal coda: "You know, if I had a son, he'd look like Trayvon." Fox News' Geraldo Rivera draws outrage for suggesting that Martin's supposedly criminal-looking "hoodie is as much responsible for Trayvon Martin's death as George Zimmerman was." Thousands attend a second "Million Hoodie March" in Philadelphia. 
March 24, 2012
The liberal site ThinkProgress sees the start of a "sustained effort to smear Trayvon Martin" through "false" or "irrelevant" attacks in conservative media outlets and selective leaks from the Sanford police. A fringe group, the New Black Panthers, offers a $10,000 reward for the "capture" of Zimmerman, "alive, not dead or harmed." 
March 26, 2012
Sanford police sources leak details of Zimmerman's side of the case, which they say witnesses corroborate: Allegedly, Martin knocked Zimmerman down with a punch to the nose, smashed his head on the ground, and tried to take his gun. Also leaked: Martin had been suspended from school over an empty marijuana baggie, suspected theft, and graffiti. 
March 27, 2012
Other sources leak that the lead homicide investigator on the case, Chris Serino, didn't believe Zimmerman's story, said so in a Feb. 26 affidavit, and wanted to arrest him for manslaughter, but was stopped by Wolfinger.
March 28, 2012
Rep. Bobby Rush (D-Ill.) is escorted off the House floor for wearing a hooded sweatshirt, in violation of the chamber's no-hat policy. ABC Newsreleases video footage showing Zimmerman in the police office after the killing, with no signs of bruises, a broken nose, or other head wounds.
March 29, 2012
A record 2.2 million people have signed the Change.org petition calling for Zimmerman's arrest
Some Police Need to Go to Jail
Pretty much everything George Zimmerman's father says in this interview is demonstrable bullshit. All you need to do toprove this to yourself is to read the 911 call, look at Google Maps, and look at the video of Zimmerman arriving at the police station on the night of the incident. Here is Dad's account:
Because there has been a lot of break-ins in the area, Robert said George thought it suspicious that someone would not be walking on the street or the sidewalk on a rainy night — that Martin would be walking between the town homes. He said after making those observations, his son decided to call the police. "He called the non-emergency number first, and they asked him where he was, because he was at the rear of the town houses and there was no street sign," said Robert.
Even though a dispatcher told George Zimmerman not to follow Martin, his father said his son continued his pursuit to locate an address to give to police.
"He lost sight of the individual, he continued to walk down the same sidewalk to the next street, so he could get an address for the police," he said.
"He went to the next street, realized where he was and was walking to his vehicle. It's my understanding, at that point, Trayvon Martin walked up to him and asked him, 'Do you have a [expletive] problem?' George said, 'No, I don't have a problem,' and started to reach for his cell phone… at that point, he (Martin) was punching him in the nose, his nose was broken and he was knocked to the concrete."
Robert said Trayvon, "continued to beat George, and at some point, George pulled his pistol and did what he did."
The only time that Trayvon Martin was walking between the homes was when he took the sidewalk off of Twin Trees Road. And Zimmerman called 911 well before he ever got to that sidewalk. Prior to that, Martin was seeking shelter from the rain at the Clubhouse (which we know from his girlfriend who was talking to him on the phone). Zimmerman initially gave the Clubhouse as an address, but he made clear that Trayvon Martin was no longer at the Clubhouse:
911 dispatcher: OK, you said that's 1111 Retreat View or 111?
Zimmerman: That's the clubhouse.
911 dispatcher: He's near the clubhouse now?
Zimmerman: Yeah, now he's coming toward me. He's got his hands in his waist band. And he's a black male…
…
Zimmerman: OK. These assholes. They always get away.
When you come to the clubhouse, you come straight in and you go left. Actually, you would go past the clubhouse.
911 dispatcher: OK, so it's on the left hand side of the clubhouse?
Zimmerman: Yeah. You go in straight through the entrance and then you would go left. You go straight in, don't turn and make a left.
He's running.
911 dispatcher: He's running? Which way is he running?
Zimmerman: Down toward the other entrance of the neighborhood.
911 dispatcher: OK, which entrance is that he's headed towards?
Zimmerman: The back entrance. Fucking coons. [or maybe "goons"].
It's easy to pinpoint Zimmerman and Martin's location from this conversation. They are on Twin Trees Road which basically connects the front entrance to the rear entrance of the gated community. There is no place to be walking in between homes on Twin Trees Road because all the homes are connected. When you come to the bend in the road, however, there is a sidewalk that leads around to the backyards of the homes, and that is where Trayvon Martin ran. And that is where he died. So, Zimmerman's father is wrong. His son did not observe Trayvon Martin walking between homes before he called 911. He also was not near the rear of the townhouses. He was either in or near to his SUV which was located on Twin Trees Road. He didn't pursue Trayvon Martin in order to obtain an address to give to the police. He had already provided an address and specific details about the location. He had also arranged for the police to call him when they arrived. He didn't go to the next street because there is no next street. There is a bend in the road, and he didn't go down the bend in the road but onto the sidewalk. He wasn't coming back to his vehicle either. He went down the sidewalk, around the back of the houses, and confronted Trayvon Martin who asked him why he was following him.
The next part of Zimmerman's dad's account is now in severe doubt because, despite the initial police report (pdf), the video of Zimmerman's arrival at the police station shows that he has no visible wounds, no bandages, no cut on the back of his head, no swelling around the nose, no visible discomfort, and no grass or wetness apparent on his back. He doesn't look like he was attacked at all.
This does not square at all with Officer Timothy Smith's report that: "While I was in such close contact with Zimmerman, I could observe that his back appeared to be wet and was covered with grass, as if he had been laying on his back on the ground. He also was bleeding from his nose and back of his head…Zimmerman was placed in the rear of my police vehicle and given first aid by the SFD. "
While Zimmerman's back could have dried off on the ride to the police station and someone could have brushed the grass off his jacket, the lack of any wounds or bandages calls Officer Smith's entire report into question.
The fact that his father's explanation doesn't square with any of the known facts in the least is another damning blow. It now appears that the police covered up this incident and filed false police reports. A lot more people than Zimmerman could be going to jail.
Where are Zimmerman's injuries?
In a newly released police video, George Zimmerman, the man who killed Trayvon Martin, does not appear to have any of the injuries that he reportedly received from the 17-year-old Martin before he shot him, according to the Associated Press.
The Orlando Sentinel reported Monday that police officials said that Martin "decked the Neighborhood Watch volunteer who eventually shot and killed the unarmed 17-year-old, then Trayvon climbed on top of GeorgeZimmerman and slammed his head into the sidewalk, leaving him bloody and battered."
The AP said, "Zimmerman's attorney, Craig Sonner, has said in more than one interview that his client's nose was broken during the fight with Martin."
The paper continued, "That is the account Zimmerman gave police, and much of it has been corroborated by witnesses, authorities say. There have been no reports that a witness saw the initial punch Zimmerman told police about."
Zimmerman's attorney said the head wound, allegedly from Martin bashing his killer's head into the sidewalk, "probably was serious enough for stitches, but he waited too long for treatment so the wound was already healing." There is no blood visible in the police tape.
Martin's family attorney Ben Crump said the video was "icing on the cake" that supported the family's claim that Zimmerman was the aggresor.
MEDIA
Why the Huffington Post Needs to Immediately Retract Mark Benjamin's Afghanistan Massacre Report
A March 25 article by Mark Benjamin at The Huffington Post seriously misled readers about a link between the controversial antimalarial drug mefloquine and the mass murder in Afghanistan attributed to Staff Sgt. Robert Bales. Relying on a document he wrongly identified, and with zero evidence backing up his claims, Benjamin's headline stated "Military Scrambles to Limit Malaria Drug Just After Afghan Massacre." As a matter of journalistic ethics, Benjamin should apologize to his readers and retract the story.
The article begins with a dishonestly crafted lede that links the Afghan massacre with a "task order" memo from a Department of Defense (DoD) command regarding a review of mefloquine procedures, and goes on to suggest that Sgt.Bales, a victim of traumatic brain injury, may have gone psychotic from use of mefloquine and possibly committed the killings under influence of the drug. Furthermore, the article strongly implied that DoD possibly knew this and then implemented an "emergency review" of mefloquine procedures nine days after the Afghan killings.
But nothing in the record suggests this is true. The word "emergency" is never used in the one document Benjamin cites, and an actual examination of the full documentary record shows that the mefloquine review described in the article was actually ordered last January.
Despite these serious flaws, Benjamin's article caused a sensation in the press, being picked up by many news outlets, including interviews with Benjamin on the topic at both CNN andDemocracy Now!.
But in an email to Truthout, a DoD official strongly refuted Benjamin's claims, explaining that the task order referenced by the Huffington Post author originated in a January 17, 2012, memo from Assistant Secretary of Defense for Health Affairs Dr. Jonathan Woodson. Despite Benjamin's reporting, the review order was not issued nine days after the Afghanistan murders, nor was it limited to Afghanistan, but involved five different regional commands.
The official explained that the delay in implementing the review in the Afghan theatre was due to the absence of a key individual. The urgency in the March 20 task order (sometimes called a "tasker") referenced by Benjamin was due to a deadline for the conclusion of the review set back in January.
The official told Truthout:
Army Medical Command did receive the ASD [Assistant Secretary of Defense] Health Affairs tasking memo in mid-January, but due to the absence of the tasking individual on a temporary duty assignment for several weeks, the request to review the Army's program was not staffed and pushed out to the five regional medical commands until March 5th with a suspense date of March 15th. The Regions expressed that this was not enough time so they were given until March 20th to reply. This still put us well within the 90-day window provided by the original tasker in January. This review has no relation whatsoever to the incident in Afghanistan, as borne out by the dates when the tasker was initiated by ASD-Health Affairs in mid-January and later by the Army Medical Command to its subordinate regions on March 5th.
The official noted other problems with the Benjamin story. The link to what Benjamin called the "task order from Woodson, obtained by the Huffington Post," was actually to "a tasking document from one of the Army Medical Command regions – specifically the Southern Regional Medical Command, annotated in the incorrectly identified memo as 'SRMC'."
It appears Benjamin relied upon an implementing order by a lower command, but even with an update to his story a day later, the Huffington Post journalist insisted on linking this document to the Afghanistan killings. In his update, Benjamin incomprehensibly kept pushing the March 20 order, which he claimed "shows that one part of the Army issued a new, urgent call to complete the Jan. 17 request from Woodson within six days." But Benjamin must know this is false, and there was nothing "new" about the order.
MORE>>>
Advertisers Stick With Limbaugh
After weeks of controversy and what appeared to be a large-scale exodus of advertisers, Rush Limbaugh seems to have weathered the storm over calling a Georgetown law student a "slut" and a "prostitute." Though nearly 100 advertisers said they didn't want to be associated with Limbaugh's program, many of them were not actually sponsors, and almost all of Limbaugh's 600 stations have kept the show. "Contrary to the wishful thinking of the professional special-interest groups, reports of sponsors fleeing the Rush Limbaugh Show are grossly exaggerated," a spokeswoman said. "In fact, the program retains virtually of all its long-term sponsors."
POLITICS
Nikki Haley Could Soon be Indicted
Two well-placed legal experts have independently told Palmetto Public Record they expect the U.S. Department of Justice to issue an indictment against South Carolina Gov. Nikki Haley on charges of tax fraud as early as this week.
A highly ranked federal official has also privately confirmed rumblings of an investigation and possible indictment of the governor, though the official was not aware of the specific timeframe.
Yesterday, Palmetto Public Record exclusively reported that the Internal Revenue Service has been investigating since March of 2011 the Sikh worship center run by Gov. Haley's father. At least five lawsuits have been filed against the Sikh Society of South Carolina since 2010, alleging that the group bilked contractors out of nearly $130,000 for the construction of a new temple.
Gov. Haley is reported to have managed the temple's finances as late as 2003, and our sources believe any indictment would center on what happened to the missing money.
Palmetto Public Record will post a story later this afternoon detailing the temple's shady finances and the governor's possible involvement. Stay tuned…
Romney's Support For Ryan Budget Has Democrats Crying Foul
The U.S. House of Representatives is scheduled to vote Thursday on what's known as the Ryan budget, the spending plan from Budget Committee Chairman Paul Ryan, R-Wis., that among other things changes the structure of Medicare and rewrites the tax code. Presidential candidate Mitt Romney has endorsed the plan, but some are saying his rhetoric on the campaign trail may not match up with at least one reality of the Ryan budget.
Romney said he supported the Ryan budget the day it was unveiled.
"I applaud it," he said. "It's an excellent piece of work, and very much needed."
Rep. Chris Van Hollen, D-Md., a member of the budget committee, says Romney's praise is a contradiction.
"Mitt Romney and the Republicans are trying to have it both ways," he says.
Cut Vs. Savings
What they're trying to have, he says, is $500 billion in projected Medicare savings. Those savings are part of the Affordable Care Act, President Obama's health care law. They're achieved through slower payments to hospitals and a reduction in the overpayment of premiums to Medicare Advantage providers. Those savings are something Romney hits President Obama on day after day on the campaign trail.
"There's only one president in history who's cut $500 billion out of Medicare and that's your guy, Barack Obama," Romney said recently. "And if I'm president, I'm going to preserve Medicare. I'm not going to cut $500 billion out of the Medicare that we have."
But here's the rub: The Ryan budget assumes that very same $500 billion cut. Well, "cut" isn't the right word; "savings" is more accurate. The reality is that in real dollars Medicare spending will keep rising — just not by as much.
"Their budget — the Romney-Ryan budget — takes all of those savings that they complained about," Van Hollen says.
Difference Between Plans
Those savings are baked in to the Ryan budget.
"It's more of an accounting process that occurs," says Rep. Tom Price, R-Ga., also a member of the budget committee.
He says there's a big difference between what the Affordable Care Act does with the savings and what the Republican budget would do with that $500 billion. Price says the health care law uses the savings to pay for other parts of the Affordable Care Act, but the Ryan Budget repeals most of the health care law.
"We believe that money ought to stay in the program so that we — what we call — grandfather the grandfathers," Price says. "The program doesn't change for anybody in or near retirement."
In the future, the GOP budget would have seniors choose between traditional Medicare and private plans, and they'd get vouchers to help pay for their coverage. Democrats and advocates for seniors argue this would ultimately hurt Medicare, and cost seniors more out of pocket.
Jon Oberlander, a professor of health policy at the University of North Carolina at Chapel Hill, says based on estimates from the nonpartisan Congressional Budget Office, the reductions in government spending on Medicare would be significant.
"Compared to current law, including the changes in the Affordable Care Act, by 2050 the Republican budget would actually lower per-person spending in Medicare by about 35 percent, above and beyond what we already have in current law."
The Romney campaign did not get back to NPR with a comment, though the former Massachusetts governor previously praised the Ryan budget for addressing long-term Medicare costs.
POLLS
Pew Research: The Gender Gap in Politics: Three Decades Old, as Wide as Ever
Barack Obama's advantages among women voters over his GOP rivals are striking, with women favoring Obama over Mitt Romney by 20 points and over Rick Santorum by 26 points. When it comes to the political parties, 51% of women identify with the Democrats compared with 42% of men. Men and women also differ when it comes to several key clusters of issues including social issues and views of the role of government.
MORE>>>
PEW: Public Remains Split on Health Care Bill, Opposed to Mandate
In the court of public opinion, surveys show that the public remains divided over the basic legislation. However, majorities continue to oppose the key element of the bill that was before the Court this week — the requirement that all Americans buy health insurance or face a penalty.
[…] Yet the poll also found that opinion about the mandate may be somewhat fluid. The survey question mentioned both the financial penalty to be assessed for those who do not purchase insurance, as well as the financial assistance the government will provide to those who cannot afford a policy. Levels of approval of the provision were highly sensitive to which aspect of the law was mentioned last.
Among those for whom the question ended with the reference to financial help, opinion on the mandate was evenly divided (47% approve, 49% disapprove). But among those who heard about the penalty last, more disapproved than approved (63% vs. 34%).
Mixed Views on Legislative Repeal, Court Rejection
[…] The effect of question wording is particularly evident in a comparison of recent polls by Fox News and the Kaiser Family Foundation, both conducted within the past month.
SCIENCE
Conservatives versus Science: A New Scientific Validation of the Republican War on Science (and Republican Brain) Thesis
[Please see original for many links.]
For a while now, I've been aware of a powerful new paper that directly tests the central argument of my 2005 book The Republican War on Science—and also validates some key claims made in my new book, The Republican Brain. I've had to keep quiet about it until now; but at last, thestudy is out—though I'm not sure yet about a web link to it.
The research is by Gordon Gauchat of the University of North Carolina at Chapel Hill, and published in the prestigious American Sociological Review. In the study, Gauchat uses a vast body of General Social Survey data to test three competing theses about the relationship between science and the U.S. public:
1) the cultural ascendancy thesis or "deficit model" view, according to which better education and engagement with science lead all boats to rise, and citizens across the board become more trusting of scientists and their expertise;
2) the alienation thesis, according to which modernity brings on distrust and disillusionment with science (call it the "spoiled brat" thesis if you'd like); and
3) the politicization thesis—my thesis—according to which some cultural groups, aka conservatives, have a unique fallout with science for reasons tied up with the nature of modern American conservatism, such as its ideology, the growth of its think tank infrastructure, and so on.
The result? Well, Gauchat's data show that the politicization thesis handily defeats all contenders. More specifically, he demonstrates that there was only really a decline in public trust in science among conservatives in the period from 1974 to 2010 (and among those with high church attendance, but these two things are obviously tightly interrelated).
And not just that.
Gauchat further validates the argument of The Republican War on Science by showing that the decline in trust in science was not linear. It occurred in association with two key "cultural break" points that, I argue in the book, heightened right wing science politicization: The election of Ronald Reagan, and then the election of George W. Bush.
This one figure from the paper really, really says it all:
As you can see, conservatives go down, down, down in their trust in science over the period in question—which, of course, is also the period that thoroughly divided and polarized America.
And it's not just these new findings that resound. Much of Gauchat's data also validate key points from my new book The Republican Brain, which is in many ways my deeper elaboration of the arguments of the Republican War on Science.
First, Gauchat shows something I also highlight: Graduate degrees are now much more numerous among liberals, and the graduate education gap between left and right is widening. This factor—reflecting liberals' greater Openness to scientific information and new ideas, as well as unending conservative attacks on academia (and recourse to ideological think tanks to take its place)—is a key structural force involved in driving conservatives away from science.
Second: Gauchat also captures, once again, the "smart idiot" effect: Conservatives becoming more factually wrong—or, in this case, more distrusting of science, which to me is basically the same thing—as their level of education advances. Here let me quote in full, because frankly, the finding can only be called highly disturbing:
…conservatives with high school degrees, bachelor's degrees, and graduate degrees all experienced greater distrust in science over time and these declines are statistically significant. In addition, a comparison of predicted probabilities indicates that conservatives with college degrees decline more quickly than those with only a high school degree. These results are quite profound, because they imply that conservative discontent with science was not attributable to the uneducated but to rising distrust among educated conservatives.
The key question to pose, after reading Gauchat's paper, is why this occurred. Clearly,The Republican War on Science's politicization thesis is being strongly validated—a thesis that attributes the problem to the growth of a modern conservative movement, its need to appease its core interest groups and constituencies (corporate America, conservative Christians), its need to have its own alternative expertise and journalism (think tanks, Fox, Limbaugh), and so on.
But frankly, I don't think this thesis goes far enough. That is the whole point of The Republican Brain, where I assert that we need a nature plus nurture account to understand why conservatives deny science and reality. And all of this stuff Gauchat is talking about is sociology—aka, "nurture." It's very real, undeniably so—but is it the whole story?
I doubt it. For instance, in their book Authoritarianism and Polarization in American Politics, Marc Hetherington and Jonathan Weiler have shown that as the "New Right" emerged in the U.S. in the wake of the cultural battles of the 1960s and 1970s, it mobilized strong forces of authoritarianism—e.g., psychological rigidity and closed-mindedness. In this era, driven by hot button "culture war" issues, authoritarians moved to the  right, leaving behind the Democratic Party, particularly in the South. These were the so-called "Reagan Democrats."
I find it hard to believe that this trend is not also showing up in Gauchat's data. If anything, the finding about church attendance kind of gives it away—in the U.S., authoritarians are often biblical fundamentalists.
Whatever the underlying causes, though, the punchline of the story that Gauchat tells—reaffirming the story I have told—is unmistakably grim. We now have a powerful linkage between a powerful political movement in the United States on the one hand, and the denial of science and reality on the other. This not only manifests itself every day in our dysfunctional political debates; it is a gigantic threat to the country's future and its ability to cope with 21st century problems.
SCOTUS
NYT Editorial: Activism and the Roberts Court
The ideological nature of the health care case was obvious on the last day of oral argument. By the time the proceedings were over, much of what the conservative justices said in court seemed like part of a politically driven exercise — especially because the issues addressed on Wednesday were not largely constitutional in nature. In fact, they were the kinds of policy questions that are properly left to Congress and state governments to answer, not the Supreme Court.
On Wednesday morning, the court heard arguments on the issue of "severability" — the question of what should happen with the rest of the 2,700-page statute if the requirement that most Americans obtain health insurance is struck down. The insurance mandate was effectively reduced to a bumper sticker by the opponents in their constitutional challenge, and the entire law reduced to little more than an appendage to the mandate.
"My approach would be to say that if you take the heart out of the statute, the statute's gone," Justice Antonin Scalia said, a position held by the law's opponents, who want to demolish the whole thing. But H. Bartow Farr III, the lawyer appointed by the court to argue for upholding all other parts of the law if the mandate falls, showed how careless and wrong that view is. His presentation compellingly explained what Congress actually passed: a thoughtfully constructed, comprehensive solution to the enormous problems of insufficient insurance coverage and ever-mounting costs of health care.
As Mr. Farr made clear, the fate of the mandate should not determine the survival of the other elements of the law — like prohibiting insurers from denying coverage to people with pre-existing conditions or charging them higher fees — which can operate without the mandate.
Under general principles, courts must avoid nullifying more of a law than is necessary. Justice Anthony Kennedy suggested that it would be more extreme to preserve part of the statute than to strike down the whole thing because that would alter Congress's intent. He could avoid this problem by upholding the mandate.
The last issue before the court was the law's expansion of Medicaid, which will be financed mostly by federal funds. The challengers contend the expansion coerces them to cover more poor people and that the penalty for refusing to do so would be a cutoff of federal money.
This is a bizarre view that treats Medicaid, a voluntary federal-state partnership, as an affront to state sovereignty. There is no legitimate constitutional question on this issue. It is disturbing that the conservative justices seriously entertained the opponents' argument.
How Far Will the Supreme Court Go?
Just a few days ago, most people (including me) thought that while Thomas, Scalia, and Alito might display their naked partisanship in deciding the fate of the Affordable Care Act, both Anthony Kennedy and Chief Justice John Roberts, concerned with maintaining the Court's legitimacy and integrity, would surely uphold the law. And now after the spectacle the justices made of themselves for three days, everyone seems certain that the law is doomed, in whole or in part. And it really was a spectacle, one in which, as E.J. Dionne says, the "conservative justices are prepared to act as an alternative legislature, diving deeply into policy details as if they were members of the Senate Health, Education, Labor and Pensions Committee." What, you thought the Supreme Court's job wasn't to decide if they personally like a particular law, but whether it's constitutional? How quaint. Justice Scalia even asked whether if the government can regulate the insurance industry, it can make you buy broccoli, as though he had been watching Sean Hannity the night before and said, "Oo, that's clever—I'm going to use that one!"
So let me turn around the question conservatives have been asking about the mandate. If the Supreme Court will strike down this law that every sane and knowledgeable observer, both Republicans and Democrats, understands is obviously and clearly within Congress' power (see here, for example), what won't they do? Is there anything that the conservatives on the Court think is outside the realm of their power? What if they decided that Medicare is unconstitutional, because, you know, screw you, liberals! Or Social Security? Or the Clean Air Act? Or compulsory education? They've made quite clear that precedent, the actual Constitution, and reason itself are no bar to just doing whatever the hell they want if it serves the political goals of the conservative movement. So where does it end?
It's still possible the ACA could survive. But this court is even more partisan and even more activist than the one that decided Bush v. Gore, the most abominable and unprincipled decision of the last century. I fear that the answer is that there is just no end to what they'll do. Any law that conservatives don't like, they'll just file suit, and when it gets up to their five pals on the high court, they can be pretty sure they'll achieve there what they can't achieve in the political realm. If I were a conservative politician right now, I'd be taking a look at every piece of liberal legislation that ever bugged me, and finding somebody to file suit over it.
EJ Dionne: Judicial activists in the Supreme Court
Three days of Supreme Court arguments over the health-care lawdemonstrated for all to see that conservative justices are prepared to act as an alternative legislature, diving deeply into policy details as if they were members of the Senate Health, Education, Labor and Pensions Committee.
Senator, excuse me, Justice Samuel Alito quoted Congressional Budget Office figures on Tuesday to talk about the insurance costs of the young. On Wednesday, Chief Justice John Roberts sounded like the House whip in discussing whether parts of the law could stand if other parts fell. He noted that without various provisions, Congress "wouldn't have been able to put together, cobble together, the votes to get it through." Tell me again, was this a courtroom or a lobbyist's office?
It fell to the court's liberals — the so-called "judicial activists," remember? — to remind their conservative brethren that legislative power is supposed to rest in our government's elected branches.
Justice Stephen Breyer noted that some of the issues raised by opponents of the law were about "the merits of the bill," a proper concern of Congress, not the courts. And in arguing for restraint, Justice Sonia Sotomayor asked what was wrong with leaving as much discretion as possible "in the hands of the people who should be fixing this, not us." It was nice to be reminded that we're a democracy, not a judicial dictatorship.
The conservative justices were obsessed with weird hypotheticals. If the federal government could make you buy health insurance, might it require you to buy broccoli, health club memberships, cellphones, burial services and cars? All of which have nothing to do with an uninsured person getting expensive treatment that others — often taxpayers — have to pay for.
Liberals should learn from this display that there is no point in catering to today's hard-line conservatives. The individual mandate was a conservative idea that President Obama adopted to preserve the private market in health insurance rather than move toward a government-financed, single-payer system. What he got back from conservatives was not gratitude but charges of socialism — for adopting their own proposal.
The irony is that if the court's conservatives overthrow the mandate, they will hasten the arrival of a more government-heavy system. Justice Anthony Kennedy even hinted that it might be more "honest" if government simply used "the tax power to raise revenue and to just have a national health service, single-payer." Remember those words.
One of the most astonishing arguments came from Roberts, who spoke with alarm that people would be required to purchase coverage for issues they might never confront. He specifically cited "pediatric services" and "maternity services."
Well, yes, men pay to cover maternity services while women pay for treating prostate problems. It's called health insurance. Would it be better to segregate the insurance market along gender lines?
The court's right-wing justices seemed to forget that the best argument for the individual mandate was made in 1989 by a respected conservative, the Heritage Foundation's Stuart Butler.
"If a man is struck down by a heart attack in the street," Butler said, "Americans will care for him whether or not he has insurance. If we find that he has spent his money on other things rather than insurance, we may be angry but we will not deny him services — even if that means more prudent citizens end up paying the tab. A mandate on individuals recognizes this implicit contract."
Justice Antonin Scalia seemed to reject the sense of solidarity that Butler embraced. When Solicitor General Donald Verrilli explained that "we've obligated ourselves so that people get health care," Scalia replied coolly: "Well, don't obligate yourself to that." Does this mean letting Butler's uninsured guy die?
Slate's Dahlia Lithwick called attention to this exchange and was eloquent in describing its meaning. "This case isn't so much about freedom from government-mandated broccoli or gyms," Lithwick wrote. "It's about freedom from our obligations to one another . . . the freedom to ignore the injured" and to "walk away from those in peril."
This is what conservative justices will do if they strike down or cripple the health-care law. And a court that gave us Bush v. Gore and Citizens United will prove conclusively that it sees no limits on its power, no need to defer to those elected to make our laws. A Supreme Court that is supposed to give us justice will instead deliver ideology.
Dalia Lithwick: The Supreme Court's Dark Vision of Freedom
Lawyer fighting Obamacare at SCOTUS: Congress can tax everybody and set up public health care. Wait, huh? 
This week, the oral arguments conducted before the Supreme Court concerning the constitutionality of President Barack Obama's health care overhaul seemed to spell bad news for supporters of Obamacare. But there was a moment that could hearten those progressives yearning for a single-payer type of national health care system.
Conservatives have spent the last few years falsely characterizing the Affordable Care Act, which preserves the private insurance system, as a "government takeover of health care." Yet during oral arguments, a lead lawyer opposing Obamacare as unconstitutional suggested an actual government takeover of health care might be constitutional.
In an exchange between Justice Sonia Sotomayor and Michael Carvin—a lawyer representing the National Federation of Independent Businesses, which opposes Obamacare—Sotomayor got Carvin to concede that a single-payer system would be constitutional:
JUSTICE SOTOMAYOR: So the—I—I want to understand the choices you're saying Congress has. Congress can tax everybody and set up a public health care system.
MR. CARVIN: Yes.
JUSTICE SOTOMAYOR: That would be okay?
MR. CARVIN: Yes. Tax power is–
JUSTICE SOTOMAYOR: Okay.
Justice Ruth Bader Ginsburg had previously attempted to trap former Solicitor General Paul Clement into saying the same thing. "It seems to me you're saying the only way that could be done is if the government does it itself; it can't involve the private market, it can't involve the private insurers," Ginsburg said. "There has to be government takeover. We can't have the insurance industry in it. Is that your position?"
Clement, perhaps flashing forward to a future where he is arguing against the constitutionality of the health care system liberals would prefer to the private sector alternative they actually got passed, refused to be cornered. "No. I don't think it is, Justice Ginsburg. I think there are other options that are available."
Justice Anthony Kennedy wondered aloud whether the ability of the government to set up a single-payer system meant that the Affordable Care Act was constitutional. "Let's assume that it could use the tax power to raise revenue and to just have a national health service, single payer," Kennedy said. "In one sense, it can be argued that this is what the government is doing; it ought to be honest about the power that it's using and use the correct power."
"On the other hand," he mused, "it means that since…Congress can do it anyway, we give a certain amount of latitude. I'm not sure which the way the argument goes." If the Affordable Care Act gets struck down in its entirety, however, single payer may be the only alternative left for liberals, as monumentally difficult as it would be to get it passed. And though some conservatives—as they assail Obama's health care reform—now concede such a plan would be constitutional, no doubt the right can be expected to argue the opposite should single-payer ever become a viable alternative to Obamacare.
READ: The full transcript of Wednesday's Medicaid oral argument (PDF).
LITHWICK:
It was another bad day in court for Obamacare. "Court watchers seem to generally agree that the individual mandate is in real peril and will rise or fall with Chief Justice Roberts and Justice Kennedy. Court watchers also agree that 19th-century tax law–while generally adorable–will not prevent the justices from deciding the case by July. And they also agree that they may have counted five justices who appear willing to take the whole law down, along with the mandate, and the Medicaid expansion as well…A lot of today's discussion started to sound like justices just free-associating about things in the law they didn't like. That doesn't reveal all that much about the interplay between the four separate challenges–what happens when they all have to be looked at together–or anything at all about what will happen at conference or in the drafting of opinions. Could the five conservative justices strike down the entire health care law, and take us into what Kagan described this morning as a 'revolution'? They could. Will they? I honestly have no idea anymore." Dahlia Lithwick in Slate.
DENNISTON:
NO, actually, it was a good day for the mandate. "The Supreme Court spent 91 minutes Wednesday operating on the assumption that it would strike down the key feature of the new health care law, but may have convinced itself in the end not to do that because of just how hard it would be to decide what to do after that. A common reaction, across the bench, was that the Justices themselves did not want the onerous task of going through the remainder of the entire 2,700 pages of the law and deciding what to keep and what to throw out, and most seemed to think that should be left to Congress. They could not come together, however, on just what task they would send across the street for the lawmakers to perform. The net effect may well have shored up support for the individual insurance mandate itself." Lyle Denniston in SCOTUSblog.
INTERVIEW: Neal Katyal, former acting solicitor general, on defending Obamacare.
INTERVIEW: Yale Professor Akhil Reed Amar on the limiting principle.
INTERVIEW: Charles Fried, former solicitor general under Reagan, defends the constitutionality of Obamacare.
Greg Sargent: How did legal observers and Obamacare backers get it so wrong?
I didn't mention this yesterday, but in his interview with me about the limiting principle, former Reagan Solicitor General Charles Fried was scaldingly critical of the willingness of the conservative bloc of Supreme Court justices to traffic in some of the most well-worn Tea Party tropes about Obamacare.
"I was appalled to see that at least a couple of them were repeating the most tendentious of the Tea Party type arguments," Fried said. "I even heard about broccoli. The whole broccoli argument is beneath contempt. To hear it come from the bench was depressing."
Which raises a question: How did so many commentators predicting this would be a slam dunk for the Obama administration get it so wrong?
Many people have blamed Obama Solicitor General Donald Verrilli's poor defense of the law for the sudden jeopardy Obamacare finds itself in, and there's no denying he was unprepared to answer questions that we've known for months would be central to the case.
But there's another explanation for the botched prediction: Simply put, legal observers of all stripes, and Obamacare's proponents, including those in the administration, badly misjudged, and were too overconfident about, the tone, attitude and approach that the court's conservative bloc, particularly Justice Scalia, would take towards the administration's arguments.
Keep in mind: Many observers, Obama officials included, spent weeks treating Scalia like a potential swing vote on the case. Lawyers defending the law wrote some of their briefs and opinions with an eye towards persuading Scalia.They consciously invoked Scalia's own words from a 2005 opinion affirming Congress's power to control local medical marijuana in hopes it signaled he might be open to the administration's defense of the individual mandate.
This now looks like a terrible misjudgment. During oral arguments this week, Scalia invoked the broccoli argument to question the goverment's case.He mocked the government's position with a reference to the "cornhusker kickback," even though that's not in the law. As Fried notes, this language is straight out of the Tea Party guerrilla manual that was written during the battle to prevent Obamacare from becoming law in the first place.
All of which is to say that the law's proponents were badly caught off guard by the depth of the conservative bloc's apparent hostility towards the law and its willingness to embrace the hard right's arguments against its constitutionality. They didn't anticipate that this could shape up as an ideological death struggle over the heart and soul of the Obama presidency, which, as E.J. Dionne notes today, is exactly what it has become.
WEDGE ISSUES
Kevin Drum: The Demographics of the Religious Right
[…] It's about religion and atheism generally, but also touches on the contemporary and widespread feeling of persecution among conservative Christians in America. Why do they feel this way when there are so many of them and atheists are a tiny minority?
Previously faith could more or less be taken for granted—maybe the candidate makes a passing reference to the church they regularly attend—and that's all there is to it, really, because of course everyone's a believer of one stripe or another. Increasingly, isn't so—that there are actually quite a lot of unbelievers, many of them effectively operating in stealth mode. This was probably always the case, but outside the academy and a few urban enclaves, nobody was terribly vocal about it—you certainly didn't have anything like a visible public "movement." Suddenly, if you're someone who thinks of faith as a minimal prerequisite for decency, what was previously tacitly understood has to be signaled with extra vigor.
There's probably something to this, but I really think that people pay too little attention to basic demographics when the topic of conservative Christianity comes up. A couple of points:
Membership in religious organizations had gone steadily up over the past century, from roughly 40% of the population in 1900 to 70% today. Lack of belief was more common and more public in 1900 than it is today, even if it was called "freethinking" or "skepticism" or some related term.
Conservative Protestant denominations have also been growing very steadily over the past century. It wasn't a sudden boom that burst onto the public scene when Jerry Falwell became famous. The Pentecostal movement started up in 1906 and it's been growing ever since. Ditto for evangelical sects, which have grown steadily from perhaps a third of all Protestant denominations in 1900 to something like 60% of them today.
If you put these two things together, here's what pops out: A century ago, something like 10% of the country belonged to a conservative Protestant denomination. That's grown steadily ever since, and today it's around 30%. So there's really no mystery to explain here. Conservative Christians have become more outspoken and more politically powerful simply because they've grown more numerous. Sometime in the 70s, their numbers finally passed a threshold where they became a serious voting bloc, and they've been growing more powerful every year since then.
What's more, at the same time this has happened, America really hasbecome more secularized. No, religion isn't under assault, and a lot of the rhetoric from the Christian right is grotesquely over the top. Still, it's simply a fact that liberals have engineered a growing separation of church and state over the past few decades. Classroom prayers led by teachers have been outlawed. Your local city hall can't put up its traditional Nativity scene. Christmas assemblies focus on generic songs without any religious content. Judges can't festoon their courtrooms with copies of the Ten Commandments. Religious schools are denied federal funding. Etc.
I make no bones about the fact that I think this is all just fine. I prefer a broadly secular America. But I sometimes think that we liberals pretend to a level of mystification about thisstuff that's disingenuous. We've been chipping away at traditional religious expression in the public square for decades. At the same time, conservative Christians denominations have grown steadily. Put the two together and you have a substantial segment of the population that feels like it's under assault. I don't agree with them, but it's not really all that hard to figure out why they might feel the way they do.
UPDATE: I changed the wording slightly on school prayer. Students can pray individually all they want. It's organized, teacher-led prayers that have been banned.
AND IN OTHER NEWS…
Little Boy Discovers Shadow for First time
QUOTE OF THE DAY: