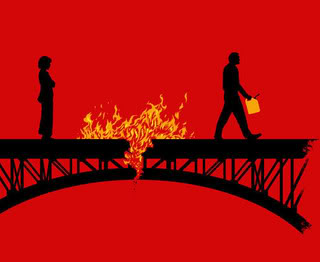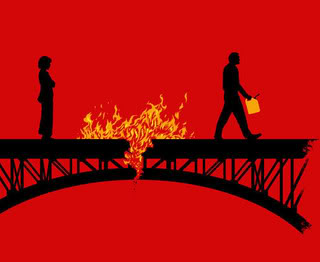 Watching the brilliant HBO movie, "Game Change" and hearing Steve Schmidt's (McCain's chief strategist in his 2008 Presidential campaign) affirmations and insights about the campaign, the central message is inescapable, Republicans are willing to win at any cost, including the destruction of the country.
Schmidt has been refreshingly candid about what occurred and justifiably has acquired the respect of many Americans, Democrats and Republicans alike. He's expressed that the idea of Sarah Palin being one 72 year old's heartbeat away from the presidency is "frightening". He has said that if he had it to do over again, he wouldn't have brought Palin onto the ticket just to win at any cost and would have accepted losing by a wider margin but doing so with principles and the best intentions for the country's welfare.
Republicans with integrity is a good thing and Schmidt should be commended indeed. He is however not running any of the campaigns in the GOP Presidential primary and his enlightenment appears lost on them.
Watching Mitt Romney pander so blatantly this week in the South, saying "y'all" and "cheesy grits" like he was a tourist from Russia ("In Russia, the grits pander to you!"), was amusing but also underlines just how willing he is to do absolutely anything just to win including total humiliation. Opposing birth control, ending Medicare, taking away health care from 30 million Americans, taxing the poorest Americans while cutting taxes on the wealthiest, violating the Constitution to allow religious laws supremacy over constitutional laws and making the judicial branch subservient to Congress…these Republican candidates will say or promise or do anything, no matter how dangerous it is to the country, as long as it means they'll win.
Consider what the GOP in Congress has tried to do over the years that Barack Obama has been President. They have openly and intentionally tried to keep America in a torturous recession (and worsen it)…to turn public opinion against Obama so they could win back the White House. Their corporate owners have done the same, sitting on over $2 trillion in cash and record profits but withholding most of that from creating jobs (most of the jobs being created now and fueling a recovery are coming from small businesses, not corporate hiring). And are the oil companies just sitting innocently on the sidelines as they gouge Americans on skyrocketing gas prices and stoke unhappiness with Obama?
Anything to win.
As for the GOP Presidential candidates, Rick Santorum would inflict his radical Dominionist beliefs on the nation if he won the Presidency, taking away freedoms and protections for women, minorities, the poor, the elderly, etc. Newt Gingrich and Mitt Romney would also shred the safety nets for the poor and elderly, drag the US into war with Iran to prove they're "strong leaders" and destroy the progressive tax system by cutting taxes on the wealthy and raising taxes on the poor.
As the old saying goes, for the GOP, winning isn't everything, it's the only thing. Nothing else really matters. Foisting an ignorant, poorly educated, incompetent and dishonest person like Sarah Palin onto the public and possibly into becoming the leader of the United States of America is past any concept of concern for the fate of Americans and the nation itself.
The concept of winning at any cost is proliferate in our society. There have been the teacher-assisted cheating scandals at schools, the rampant use of performance enhancing drugs in sports, the manipulation of the law to let the guilty go free or the fraudulent nuisance suit pay off big time.
Some doctors cheat Medicare, some citizens cheat Welfare, greed for power and money can always be justified by telling oneself, "I should have it."
Some people have to see America as "the winner" in the world and are willing to overlook and even support torture, oppression, prejudice, declining education standards and many other destructive actions just so they can keep declaring "We're Number One!" and boast American Exceptionalism.
And terrible things can be perpetrated when people are dedicated to winning no matter the cost.
The GOP has set the (opposite of) gold standard in winning at any cost. They have forced millions of Americans to suffer longer through this sustained recession, just to win in 2012. They have damaged the nation's credit rating and brought it to the brink of default and global economic collapse…just to win. They are, in the end, willing to destroy the country in order to win control over it.
Elections in the US should not be an existential conflict. For those of us on the Left, it should be upsetting and disappointing to see Republicans in power and moving things in their direction but the fate of the nation shouldn't be at stake. We can and should have a two (or more) party system where a battle of ideals and principles is engaged, we don't want a tyrannical one-party state.
The problem is that when people only care about winning, they stand for nothing else. They don't stand for serving the people, economic principles or any principles at all. They just want to win power and through it, distribute wealth and power to those they are in league with. Working to win at any cost is just like pillaging…only the Huns were far more honest about their pursuits.
There has to be a reason for Americans to make someone or a party "a winner". There has to be some worthy goal for winning. If it is just to have power or to take power away from a party the public is mad at, then the greedy become winners and the American public become "losers".