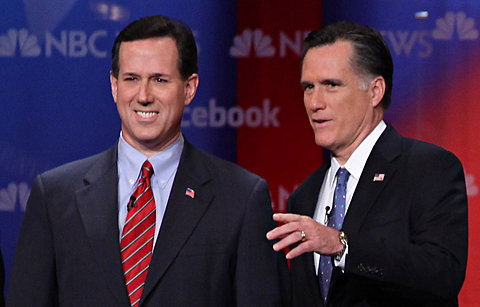 It sure feels like the air is going out of the GOP Primary balloon with Mitt Romney sucking all the oxygen up out of the room into his completely hollow body.
Huntsman's out, the weight of the GOP Elite has come down on Newt and Santorum so Newt's tamed down his attacks on Romney, Santorum's muted it a bit.
This is essentially the penultimate debate before the South Carolina primary…which is looking like the final opportunity for any of the others to stop Romney so logically, they should come out guns-a-blazin' against him…but expecting logic from Republicans is like expecting honesty…from Republicans.
Tonight's debate can be watched on Fox News and at http://foxnews.com at 6:00 pm PST/9:00 pm EST. Just remember to change the channel at the end and before the Fox propagandists start up if you're watching on a full stomach.