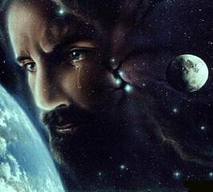 Here I am again with another installment of Coalition of Church and State, and yes, some people might think I am a fanatic on the other end of the spectrum from the Religious Right.  If that is the case, so be it, I would rather be one of the few who try to warn people than to sit silently and watch it unfold.  And that is what the topic of this post is about.  I don't expect everyone to believe as I do, just to open their minds to the possibilities of what is definitely in the works.  It does not matter if the fruition of their work comes tomorrow or 5 years from now, the fact of the matter is, if they succeed most mainstream Christians, atheists, agnostics, some Catholics, general non-believers, Muslims, LGBT and many others in our society and the world will be affected by their policies.
To make my point, I cite Lisa Miller in her column, On Faith in The Washington Post and how she dismisses the movement by sourcing people from the movement.  Clearly she either has no idea what she is saying or she likes to write just to be heard.  She said, and I quote:
"One piece connects Texas Gov. Rick Perry with a previously unknown Christian group called "The New Apostolic Reformation," whose main objective is to "infiltrate government." Another highlights whacko-sounding Christian influences on Rep. Michele Bachmann of Minnesota. A third cautions readers to be afraid, very afraid, of "dominionists.""
Previously unknown, to her maybe, not to people who have been following this group for years, in my case, 3 years. One Piece(in her statement) is the Texas Observer article about Rick Perry and "The Call" and "whacko-sounding Christian Influences" is the article in the New Yorker on Michelle Bachman.  Then she goes on to quote, Mark DeMoss, who owns a company that exclusively caters to Christian leaders, businesses, non-profit organizations and causes, providing public relations services.  A bit of discrimination going on there or is it the natural procession of their dominionist theories, serving only like minded persons and businesses?  Do you see where this kind of thing could affect you, me or anyone not a professing Christian?
"Mark DeMoss, whose Atlanta-based public relations firm represents several Christian groups, put it this way: "You would be hard-pressed to find one in 1,000 Christians in America who could even wager a guess at what dominionism is.""
How dismissive of mainline Christians who very well know what Dominionism is, some of their churches have been steeplejacked so they are well aware of these people.  Further on that note, there are many secularists who are aware of this group.  Miller tries to make her point by quoting DeMoss(stumping for Romney) and pointing to the fact that Doug Wead, who coined "compassionate conservatism" under GWBush is currently working for Ron Paul.  I wonder if it ever occurred to her they may be doing so because there is money involved in such pursuits and they are natural to what these two pursue on a daily basis.  By quoting DeMoss, Miller is also disregarding a growing group in this country and she might be referred to as a "whacko-sounding christian influence" just as she did with the New Yorker.  She goes on to criticize Rachel Maddow and in general I found the piece to be light on fact and short on research.  I have posted her column below.
Another well-respected journalist on the left, Chris Hayes, is also guilty of not doing his homework on the guests he brings to the show.  A couple weeks ago on UP with Chris Hayes, he had a pastor, Samuel Rodriguez, who if I did not know better sounded like a perfectly normal conservative spokesman for Hispanics.  While he was referred to as a pastor, nothing in detail was given.  I knew I had heard the name before in conjunction with David Barton but at the time I was listening to him I thought perhaps his connection was thin, of course I was wrong.  Samuel Rodriguez is in it up to his eyebrows.  In 2009, Rodriguez joined the International Coalition of Apostles, a network of several hundred apostles convened by C. Peter Wagner with the stated goal of taking Christian dominion over society and government. In November, 2009, the National Hispanic Christian Leadership Conference under the leadership of Rodriguez, formed an alliance with John Hagee's Christians United for Israel.  Rodriguez is also involved with The Oak Initiative, a Religious Right organization formed in 2009 with a mission to save Christendom from the enemy –  portrayed as a Marxist/Leftist/Homosexual/Islamic coalition. He has since been named Vice President of The Oak Initiative which he describes as a Social Justice organization that is now coordinating with Frank Gaffney's Center for Security Policy.  The Oak Initiative also partnered with its affiliate, Transforming Michigan, Lou Engle's The Call, and the nation's apostolic prayer warrior networks, in The Call Detroit, described as a spiritual warfare offensive against Islam. There were speeches on the "Nine Prinicipals of Warfare" by Lt. Gen. (Ret.) William "Jerry" Boykin and ceremonies held around the state for the purpose of fighting the demons they claim control freemasonry and Islam.   During the 2010 elections the organization widely disseminated a video titled "Marxism in America," in which board member Ret. Lt. Gen. William Boykin claims that under Obama's leadership the nation is in the grips of a growing Marxist insurgency. This video was popular with Tea Party organizations across the nation. So, here we have it again, a respected journalist giving these people "street creds" by featuring them on their shows and "hopefully" not knowing what was really behind their organizations.  Since I started this piece, I wrote to Chris Hayes about his appearance with Rodriguez and have not heard word one from him or his staff.   I know he is a respected journalist but this incident just makes me wonder if anyone in the MSM strives to be totally honest.  I felt like Chris was trying to pull the wool over by not stating this gentleman's total creds and if not, he is no better at researching his guests than anyone else in the MSM.  To read Rodriguez' website, you would never know he is involved with Engel in The Call and The Oak Initiative, if it is mainstream, why would he not mention it on his website?
On Current this month, Vanguard has a documentary, Missionaries of Hate, that portrays the Ugandan problem with LGBT persons and who should be in the middle of it all?  Yessiree, Lou Engle, Scott Lively and Rick Warren although the latter says he no longer supports The Call.  The pastor they are working with in Uganda is widely acclaimed in Uganda and to hear him speak, you would think you just walked into Uganda's version of the Tea Party/Religious Right.  He has all the "dog whistle" speak down pat and is very graphic with his discussions of "anal sex" telling his followers how Gays then smear the "poopoo" all over their faces after sex.  It is disgusting and anyone who would believe such rhetoric has to be under the influence of "fanaticism" or their own personal Satan.  They followed a gay man around during the documentary and it was just heartbreaking to see and hear how difficult his life has been made by these people.  He fears for his life as do others in his same position and will probably have to move after he was outed by this Pastor and his "chums" by giving out his personal information in a newspaper.  All he ever wanted to do was live a quiet life and these monsters refuse to allow it.  While all of this goes on, the instigators, Lively, Warren and Engall are safe in their warm beds in the USA.
It cannot be stressed enough that people need to perform their own research on this topic as well as the talking heads that are presented to us as something they are not.  Or perhaps the person presenting that talking head did not do their own homework on to really know and understand exactly what that person believes and practices in their daily lives.  I am not just picking on Chris Hayes or Lisa Miller, this is something most of the mainstream media no longer does these days.  A few years ago I saw Tony Harris on CNN introduce the Prince of Nigeria as one of his great friends, that "great" friend was involved in scams from Beverly Hills to London that preceded his appearance with Tony Harris, yet Tony Harris introduced him as a credible person.  The subject matter had nothing to do with grifters either.  Then today, caught a bit of Chris Matthews and he listed Santorum as the only religious right member of the Republican candidates.  Just how irresponsible can these people be?  I think my post here shows just how irresponsible it all is.  While the secular world is getting on with their lives, though, these people have been busy building their quorum in local, state and national office.  Even if you do not believe these people are harmless, I wonder what you would think when your community turns into a Wake County, NC?  Those board members had reign over that school district for 2 or more years before they were voted out and look what they did.  They do learn from their mistakes and will be more careful the next time, never fear.  After hearing the to-do about Tim Tebow this past weekend, I am beginning to think Bill Maher is really a closet RR.  He sure gave them a platform to point the finger at Secularists/Atheists as being of the Devil/Satan.  I know you cannot curb what others say, I just wish they would think before doing so.
In closing, I just want to encourage people, especially in this primary season, to learn about those candidates, educate others and make sure you are aware of exactly whom you are getting information from.  Check the pundits backgrounds, question comments made by the candidates, know their backgrounds and pass your knowledge on, that is what I have tried to do here.
Bill Engle, Scott Lively and their meddling in Uganda
http://www.fridae.asia/newsfeatures/2009/12/15/9438.anti-gay-bigots-plunge-africa-into-new-era-of-hate-crimes
http://www.fridae.asia/newsfeatures/2010/06/02/10003.missionaries-of-hate
Lisa Miller – On Faith, Washington Post
http://www.washingtonpost.com/national/on-faith/dominionism-beliefs-among-conservative-christians-overblown/2011/08/17/gIQAb5eaNJ_story.html
Detroit News on The Call controversy
http://www.detroitnews.com/article/20111111/LIFESTYLE04/111110455/Tens-of-thousands-pray-for-Detroit-at-Ford-Field-rally
Founded by Mark DeMoss in 1991, The DeMoss Group is the nation's first and largest public relations agency exclusively serving Christian leaders, businesses, non-profit organizations and causes.