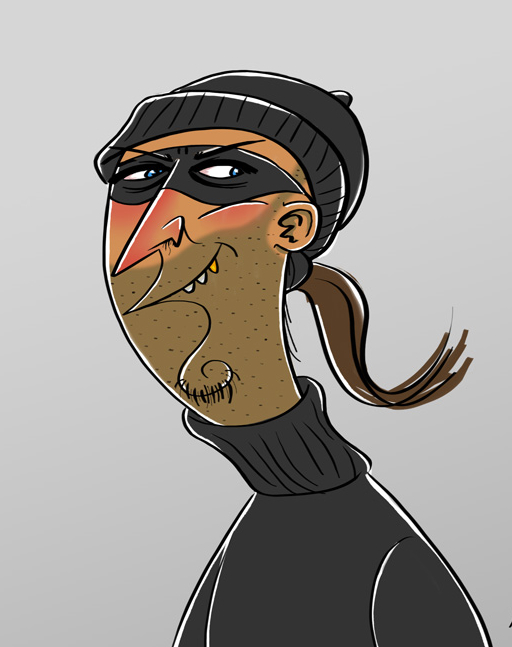 There is a great deal of consternation regarding the fact that a Senate Committee just passed the 'Combating Online Infringement and Counterfeits Act'.
If signed into law (which is likely), COICA would allow the Department of Justice to file a civil lawsuit against the domain owners. If the courts then decide that a site is indeed promoting copyright infringement, the DOJ can order the domain registrar to take the domain offline. The bill is not limited to domestics offenders, but also allows the DOJ to target foreign domain owners.
The targets of the bill could possibly include many BitTorrent sites. Last week both theMPAA and RIAA submitted their wishlists of "rogue websites" that should be taken care of, and these included The Pirate Bay, isoHunt, Demonoid and other popular torrent sites.
They are going after the DISTRIBUTORS… the "PUSHERS" who make a fortune in this enterprise… it does NOT mean that some stormtroopers are going to crash into anyones den and haul them away for illegal downloads.
They're not after the "USERS"… even as it seems as if several generations have grown to believe that the oeuvre of others is somehow an entitlement… that they have some possessory claim to the material simply because they covet it and it is easily acquired.
I know that many of us who use the internet on both sides of the political spectrum are upset at this prospect.
I am NOT one of them.
Sorry…. but if one downloads music or movies without paying for them, they are depriving the ARTISTS who worked hard on them of the royalties that they deserve and have earned as a result of their efforts.. the time and expense they incurred in their schooling and their training… the years of struggle, practice and experience and they are being STOLEN from.
Can one walk into a theater or a concert without paying and expect NOT to be kicked out or prosecuted?
Can one saunter into a restaurant, eat a meal, and expect to walk out without paying?
Can one stroll into a bookstore and walk out with a stack of books tucked under your overcoat?
Of course not… and all decent, honest people would never think of doing such a thing… yet to do it "online" somehow seems permissible.
Taking the fruits of OTHER PEOPLES LABOR without paying is THIEVERY… and all the contorted postulations one can conjure to justify it (like it restricts internet 'freedom', blah, blah, blah) is just so much bullshit and self-deception.
And in case they think that they're just "sticking it to the man".. that the creative people aren't being effected… reliable data from the International Chamber Of Commerce and US government, by using well established models it is estimated that in the US alone, illegal downloading and copying of music, movies, software and video games costs the U.S. economy $58 BILLION DOLLARS ANNUALLY in total output, COSTS AMERICAN WORKERS 373,375 JOBS and $16.3 BILLION DOLLARS IN EARNINGS, and costs federal, state, and local governments $2.6 BILLION IN TAX REVENUE that could be used for SOCIAL SERVICES like HEALTHCARE, EDUCATION and other ESSENTIAL PUBLIC SERVICES.
This is the TRUE impact of their actions… not a "victimless crime".. not a poke in the eye to the "record industry".. but MUSICIANS, ARRANGERS, COMPOSERS, SINGERS, SONGWRITERS, DIRECTORS, ACTORS, WRITERS, EDITORS, SOUND DESIGNERS… again, the 373,
375 JOBS lost ANNUALLY just here in the States.
REAL people… most of whom are WORKING / MIDDLE CLASS.
It's just, plain WRONG.