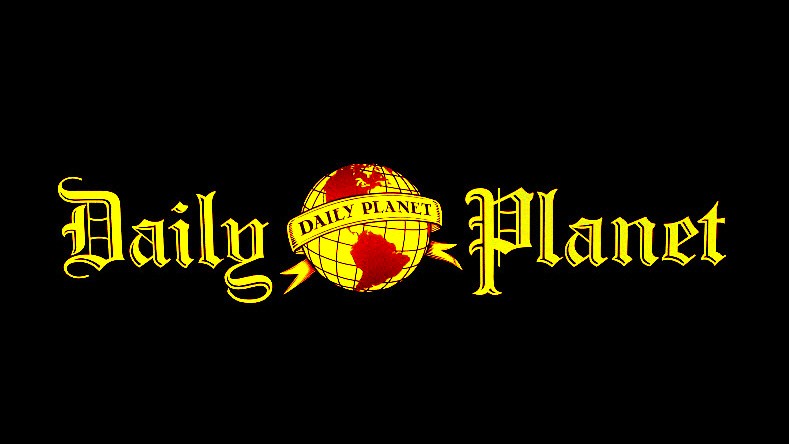 You can access all the past editions of The Daily Planet on the green Category bar on the top of each page under the heading PlanetPOV.
______________________________________________________
BUDGET
When an arbitrator ruled this month that Detroit could reduce the pensions being earned by its police sergeants and lieutenants, it put the struggling city at the forefront of a growing national debate over whether the pensions of current public workers can or should be reduced. Conventional wisdom and the laws and constitutions of many states have long held that the pensions being earned by current government workers are untouchable. But as the fiscal crisis has lingered, officials in strapped states from California to Illinois have begun to take a second look, to see whether there might be loopholes allowing them to cut the pension benefits of current employees. Now the move in Detroit – made possible, lawyers said, because Michigan's constitutional protections are weaker – could spur other places to try to follow suit.
BUSINESS
Earlier this month, the White House floated the possibility of an executive order to require "companies seeking government contracts" to disclose contributions to groups that air political ads. And a few days ago, Rep. Chris Van Hollen (D-MD) filed a lawsuit against the Federal Election Commission to demand rules mandating donor disclosure.
The move by the White House has been met with a fierce denunciation by the U.S. Chamber of Commerce, which ran one of the largest ad campaigns using secret corporate money in the midterm election last year. In an interview with the New York Times, Chamber executive Bruce Josten compared President Obama to Muammar Qaddafi, claiming that the Chamber will fight the order with the same resolve as military leaders currently bombing Libya:
The lobbyist, R. Bruce Josten, said in an interview that the powerful business bloc "is not going to tolerate" what it saw as a "backdoor attempt" by the White House to silence private-sector opponents by disclosing their political spending.
"We will fight it through all available means," Mr. Josten said. In a reference to the White House's battle to depose Libya's leader, Col. Muammar el-Qaddafi, he said, "To quote what they say every day on Libya, all options are on the table."
The Chamber's threat is not idle talk. As ThinkProgress exclusively reported,
Moreover, the White House's disclosure rule threatens the entire existence of the Chamber. This is because the Chamber only exists to hide the identity of corporations seeking to fight nasty political battles without having their name or brand exposed. As the Wall Street Journal noted, the Chamber's "most striking innovation has been to offer individual companies and industries the chance to use the chamber as a means of anonymously pursuing their own political ends." The Chamber's members include defense contractors, bailed out banks, and other donors likely to be affected by the government contractor campaign disclosure rule.
Questions about the legality of the Chamber's own campaign contributors linger. Last year, we broke the story that the Chamber actively solicited dozens of donations from foreign corporations from India, Bahrain, and other countries. The money, according to documents we unearthed, were deposited in the same legal entity the Chamber later used to pay for political attack ads, mostly against Democrats. The Chamber admitted to the direct foreign donations, but never proved that the money was properly segregated from domestic money. The Federal Election Commission did nothing to look into the matter.
Donald Trump has emerged in recent years as the nation's foremost China basher, going after the Asian superpower for undervaluing its currency and for taking American manufacturing and jobs. So it's at least ironic — and at most an example of gross hypocrisy — that Trump's own line of men's wear, the Donald J. Trump Signature Collection, is manufactured in China.
Apple denies iPhone location logging, but will fix it anyway
ECONOMY
Rick Perlstein at Mother Jones:
In this era of high unemployment, the United States has increasingly become a country of bad jobs that are held by people desperate to provide food and shelter for themselves and their families. As a result, many workers and unemployed workers have become so desperate that they are willing to forego fair treatment on the job, the enforcement of laws enacted to provide safe, fair, and remunerative work, and the working conditions of other employees who have benefitted from collective bargaining.
For decades, workplace laws have also been weakened by judicial decisions, a process referred to as "judicial amendments." The National Labor Relations Act's protections and rights have been progressively weakened through judicial decisions. Before it, the Clayton Act was passed in 1914 to reverse judicial amendments of the Sherman Act that gave federal courts the power to issue sweeping injunctions in labor disputes. In 1932, Congress tried to overturn judicial amendments that weakened the Clayton Act by passing the Norris-LaGuardia Act. Workplace laws continue to be subject to the process of judicial amendments today. For example, Congress amended Title VII in 1978, 1991, and 2009, and the Americans with Disabilities Act ("ADA") in 2008, in order to overturn judicial amendments and reinstate the protections Congress had created. Other laws, such as the Occupational Safety and Health Act ("OSHA"), have long failed to achieve their purposes as a result of judicial amendments.
When people across this country go to work, they enter a place where democratic rights of due process, equal protection, and voice must be checked at the workplace door.
Yglesias:
The key moment in Ben Bernanke's press conference was when he explained that the Fed wasn't doing more to ensure full employment because it's worried that additional action might cause inflation expectations to come unmoored and "if inflation expectations were to become unmoored the cost of that in terms of employment loss in the future would be quite signifiant." In other words, he'll make sure to err on the side of policy that's too tight because if he tries to get policy right he might accidentally end up being too loose and then he'd need to tighten in response and that would be bad.
[…]
They'll act to prevent total collapse of output and employment but what really worries them is inflation. They're so worried about inflation that they're happy to have an output gap that persists for years and years and years.
Krugman:
So Bernanke did get asked why, given low inflation and high unemployment, the Fed isn't doing more. And his answer was disheartening.
[…]
So this says that there is no tradeoff: more expansionary monetary policy is good in terms of both unemployment and achieving the Fed's inflation target.
But then, when asked why no further expansionary policy, he replied that he's concerned about the "tradeoff", that inflation might rise.
This doesn't make any sense in terms of his own expressed economic framework. I think the only way to read it is to say that he has been intimidated by the inflationistas, and is looking for excuses not to act.
The Fed offered a mostly upbeat assessment on the economy. It said that the economic recovery is proceeding at a "moderate pace" and hiring is improving gradually. Consumers and businesses also are spending enough to support the recovery, the Fed said.
But the Fed's statement also pointed to weak spots in the economy. It noted that the housing market remains "depressed."
To nurture the recovery, the Fed also kept a pledge to hold its key interest rate at a record low near zero for an "extended period." The Fed has kept rates at ultra-low levels since December 2008.
Even though the bond-buying program is scheduled to end in June, the Fed said it's continuing a separate support program: It's reinvesting about $17 billion a month in proceeds from its portfolio of mortgage securities to buy Treasury debt. That should help keep rates low on mortgages and other consumer loans.
Since the Fed's bond-purchase program was announced in early November, the economy has gained strength. The unemployment rate has dropped to 8.8 percent, a full percentage point. Companies have added more than 200,000 jobs for two straight months the first time that's happened in five years. And the S&P 500 index has surged 28 percent over the past eight months. Rates on 30-year mortgages have dropped and now stand at 4.80 percent.
Researchers surveyed 1,100 households in Buenos Aires and asked them a purely objective question: what decile do you think your income puts you in? The bottom decile means you're part of the poorest 10%, the fifth decile means you're right in the middle, and the tenth decile means you're part of the richest 10%. Here's how things shook out:
Fascinating! The very poorest thought they were actually in the fourth decile — just barely below average. The very richest thought they were in the sixth decile — just barely above average.
If the same thing is true here — and I wouldn't be surprised if it were — it could go a long way toward explaining the political dynamics of taxation and economic policy in the United States. After all, if the poor don't really know they're poor, they're never going to mount much of a fight for more egalitarian public policies. And if the well-off don't know they're well off, they're going to strongly resist more egalitarian public policies. The result can be startling increases in income inequality without anyone really knowing it's happening or caring very much about it.
A Shopper's Guide to Better Banking
EDUCATION
The point is obvious, or at least it should be: Good teaching alone can't overcome the many obstacles Saquan faces when he is not in school. Nor is he unusual. Mahler recounts how M.S. 223 gives away goodie bags to lure parents to parent association meetings, yet barely a dozen show up. He reports that during the summer, some students fall back a full year in reading comprehension — because they don't read at home.
Going back to the famous Coleman report in the 1960s, social scientists have contended — and unquestionably proved — that students' socioeconomic backgrounds vastly outweigh what goes on in the school as factors in determining how much they learn. Richard Rothstein of the Economic Policy Institute lists dozens of reasons why this is so, from the more frequent illness and stress poor students suffer, to the fact that they don't hear the large vocabularies that middle-class children hear at home.
Yet the reformers act as if a student's home life is irrelevant. "There is no question that family engagement can matter," said Klein when I spoke to him. "But they seem to be saying that poverty is destiny, so let's go home. We don't yet know how much education can overcome poverty," he insisted — notwithstanding the voluminous studies that have been done on the subject. "To let us off the hook prematurely seems, to me, to play into the hands of the other side."
That last sentence strikes me as the key to the reformers' resistance: To admit the importance of a student's background, they fear, is to give ammo to the enemy — which to them are their social-scientist critics and the teachers' unions. But that shouldn't be the case. Making schools better is always a goal worth striving for, whether it means improving pedagogy itself or being able to fire bad teachers more easily. Without question, school reform has already achieved some real, though moderate, progress.
What needs to be acknowledged, however, is that school reform won't fix everything. Though some poor students will succeed, others will fail. Demonizing teachers for the failures of poor students, and pretending that reforming the schools is all that is needed, as the reformers tend to do, is both misguided and counterproductive.
Over the long term, fixing our schools is going to involve a lot more than, well, just fixing our schools. In the short term, however, the reform movement could use something else: a dose of humility about what it can accomplish — and what it can't.
ENVIRONMENT
Public interest in the issue has also dwindled; a recent Gallup poll showed that Americans rated global warming as the environmental problem they worried about the least.
So, what's caused this gradual decline of public interest? Here are some of the reasons why Americans are talking about climate change less than in recent years.
The Economy…
High Cost Solutions
Though clean energy advocates say that the long-run savings could be worth it, the current economic situation in America makes carbon-free sources of energy a tough sell.
"Clean Tech" Sounds Better
Democrats and the Obama administration have changed their tune in the past couple years, no longer mentioning the threat of climate change in their speeches and policies. Instead, they talk about "energy efficiency" or "clean energy standards," phrases that may get more traction across the aisle in Washington. This reflects a political strategy to align with the nation's focus on the economy and the growth of the clean tech markets around the world, especially in places like China.
Americans Want (Green) Jobs
Like "clean tech," "green jobs" has also taken the place of "climate change" within energy policy circles, mostly because jobs are something that both Republican and Democratic voters say they want.
National Security Is More Relevant
With the recent turmoil in the Middle East, especially in oil rich countries like Libya, the call for energy independence has grown stronger. The national security argument for a diversified energy portfolio, which may include more clean energy in addition to domestic oil and natural gas production, is sometimes the best way to convince climate change skeptics to invest in carbon-free sources. Therefore, along with clean tech and green jobs, national energy security has replaced global warming as a talking point.
Republicans Won
Though it passed in the House of Representatives in 2009, cap-and-trade legislation came to rest in the Senate during the following election year, basically halting any hope for a direct emissions reduction policy from Congress. And since the Republicans swept the House last November, it's been impossible to bring forward new anti-carbon legislation. Also, early this year, House Speaker John Boehner did away with the House Select Committee on Energy Independence and Global Warming, which was created in 2007 by then Speaker Nancy Pelosi, his Democratic predecessor, to deal specifically with global warming-related issues. "Last fall's congressional elections were really a turning point. The Republican Party . . . reached a political decision that they are not going to acknowledge [climate change] as an issue," says Edward Maibach, director of the George Mason Center for Climate Change Communication. "That was really the death knell of public dialogue about climate change for the time being."
It's Old News…
It's Too Depressing
Scientific predictions about the potential effects of climate change over the years haven't been entirely uplifting, to say the least. Some researchers, like sociologist Kari Norgaard, author of Living in Denial: Climate Change, Emotions, and Everyday Life, theorize that some people, especially those in developed nations who don't see the effects in their daily lives, would rather think about other, less disturbing, issues to get them through their days. While this is likely not the only reason, it helps explain why believers in the science aren't jumping at the chance to talk about it.
The Unknown Tipping Point
Climatologists in the worldwide academic community largely agree that human activity and carbon emissions are causing climate change. They also agree that the effects could be dire. However, the decrease in public interest on the issue may have arisen from scientists' inability to agree on a tipping point, when climate change would have a noticeable effect. Without such a deadline, the urgency fades. Americans aren't willing to cut down on their driving or spend more on renewables when nobody knows for sure when and how climate change will affect them.
[The Lie That]Climate Change Is Overblown…
HEALTH CARE
digby:
As this week's ongoing uprising at the townhalls shows, Republicans are playing with fire with this Ryan plan. Current seniors are concerned about their own kids and grandkids. After all, they are living in "medical world" where Medicare is at the very center of their lives and they know what's at stake. And I would guess that the next group in line — people my age — are also concerned, dealing as they are with their own elderly parents and facing their own impending old age illnesses before too long.
However, as Merrill Goozner explains in this post, it is much worse than they know and the political ramifications will be huge.
[…]
Every new senior entering Medicare after 2023 will receive a voucher to buy insurance. According to the Congressional Budget Office, that will pay for less and less of their coverage. By the time 2033 rolls around, their vouchers will cover about one-third of the cost of care.
But what will the overall Medicare-eligible population look like in 2033, when the entire 77-million strong baby boom generation will be in its golden years? According to the CMS actuary's office, there will be 85.4 million Medicare-eligible seniors that year, up from 48.6 million today. Their projection for 2023 is about 69 million. That means roughly 16 million newly retired, active, more politically engaged seniors will be receiving sharply lower benefits and making sharply higher co-pays (call it higher taxes) to pay for health care, while about 53 million will be on the old plan that pays about 80 percent of costs. Every year after 2033, the ranks of seniors in the costly plan will grow, while there will be a declining number of seniors under the old, more financially attractive plan.
[…]
So what we will have is two groups of seniors: one younger, healthier, more politically active and making significantly higher payments for health care insurance out of pocket; and the other older, sicker, poorer and being coddled with the financially "bankrupt" older plan. This is precisely the situation that people in line for state and local government pensions face. Taxpaying private sector workers, whose employers took away their pensions years ago, resent paying higher taxes for pension benefits earned by their neighbors who went to work for government and never had their pensions taken away.
I can tell you that people in their 50s are thinking about retirement and medicare — a lot.
[…]
As Goozner points out, there will undoubtedly be Alan Simpsons in 2033 (maybe even him, the way he's going!) trashing the greedy geezers and demanding that they give up what they were promised. He notes:
The politics of resentment has a long history in America. One is reminded of the retort by Guilded Age tycoon Jay Gould, who in 1896 faced a strike among his railway workers at a time of high unemployment. "I can can hire half the working class to kill the other half," he shrugged.
JUSTICE
In the wake of a massive disclosure of Guantanamo files by WikiLeaks, the FBI yesterday served a Grand Jury subpoena in Boston on a Cambridge resident, compelling his appearance to testify in Alexandria, Virgina.  Alexandria is where a Grand Jury has been convened to criminally investigate WikiLeaks and Julian Assange and determine whether an indictment against them is warranted.  The individual served has been publicly linked to the WikiLeaks case, and it is highly likely that the Subpoena was issued in connection with that investigation.
Notably, the Subopena explicitly indicates that the Grand Jury is investigating possible violations of the Espionage Act (18 U.S.C. 793), a draconian 1917 law under which no non-government-employee has ever been convicted for disclosing classified information.  The most strident anti-WikiLeaks politicians — such as Dianne Feinstein and Newt Gingrich — have called for the prosecution of the whistle-blowing group under this law, and it appears that the Obama DOJ is at least strongly considering that possibility.
The investigation appears also to focus on Manning, as the Subpoena indicates the Grand Jury is investigating parties for "knowingly accessing a computer without authorization" — something that seems to refer to Manning — though it also cites the conspiracy statute, 18 U.S.C. 371, as well as the conspiracy provision of the Espionage Act (subsection (g)), suggesting that they are investigating those who may have helped Manning obtain access.  The New York Times previously reported that the DOJ hoped to build a criminal case against WikiLeaks and Assange by proving they conspired with Manning ahead of time (rather than merely passively received his leaked documents).  Also cited is 18 U.S.C. 641, which makes it a crime to "embezzle, steal, purloin, or knowingly convert . .  any record, voucher, money, or thing of value of the United States."
The serving of this Subpoena strongly suggests that the DOJ criminal investigation into WikiLeaks and Assange continues in a serious way; perhaps it was accelerated as a result of this latest leak, though that's just speculation.
MEDIA
Bob Cesca:
The White House press corp spent another day digging into the most critically important issue facing the American people. The economy? Energy? Heck no. The press wasted their time asking Jay Carney about Donald Trump's phony-baloney publicity stunt. Shame on all of them.
White House press secretary Jay Carney on Tuesday rejected suspicions about President Obama's birth certificate for a second straight day.
Reporters peppered Carney with questions about billionaire businessman Donald Trump's doubts about the president's birthplace and the certificate itself. He called Obama's citizenship a "settled issue" and said that all the talk is an "unfortunate distraction from the issues."
Very serious. Once again, to quote Jon Stewart, "You're hurting America."
James Fallows:
1) "And you know it." The "affably" acid comments in the first 20 seconds of this clip (from the White House) almost justify the whole birther extravaganza. Well, actually, they don't –and don't even come close. But the hyper-controlled Obama's decision to let out that bit of bile about how the press works, including dropping the affable mask for a few seconds with the punchline "and you know it," reveals the real feelings of every politician about the instincts and workings of the press. (I wrote about this in Breaking the News.)  It's fascinating to see how Obama instantly, perhaps instinctively, lightens the mood again with a heartier-than-needed laugh, and his super-radiant smile, at a mild witticism someone calls from the crowd. But that doesn't take away the edge of the way he began.
It keeps the issue in the news. Even more so, it gives it that much more visibility. And let's face it, this is a huge loser for the GOP. What better way to show how out-of-touch and irrational Republicans are, than to rub this in their face.
The media has already treated the birthers harshly, equating them with the truthers (and deservedly so). But while the truthers never got buy in from any progressive of note, the birthers have been fully embraced by top conservative leaders. Heck, Donald Trump has based his presidential flirtations entirely on birtherism. So if the media was harsh to the birthers before today, how do you think they'll react when the headlines are: Trump Adviser: Even If Long-Form Birth Certificate Is Genuine, It Doesn't Prove Anything.
The narrative now is how Republicans deal with this outburst of crazy. It's the kind of GOP vs GOP story we rarely get. Enjoy it.
The entire birther movement used to revolve around the single question: "Why won't Obama release his long-form birth certificate". While their claims were idiotic, that demand had a smidgeon of reasonableness to it. Now that Obama has verified the obvious, the birthers have lost all semblance of rationality. At this point, those who cling to their Kenyan theories are beyond redemption. (As we all knew they were.)
Look, there's a reason why key Republican strategists are trying to shut this thing down.
Top Republicans who see the "birther" movement as a potential harm to their party are again disavowing the disproven conspiracy theory that Barack Obama was born overseas and is ineligible to be president.
It had as much to do with the media as the right-wing crazies.
David Corn:
Obama offered a different reason for his decision to smother the birthers:
Normally I would not comment on something like this, because obviously there's a lot of stuff swirling in the press on at any given day and I've got other things to do. But two weeks ago, when the Republican House had put forward a budget that will have huge consequences potentially to the country, and when I gave a speech about my budget and how I felt that we needed to invest in education and infrastructure and making sure that we had a strong safety net for our seniors even as we were closing the deficit, during that entire week the dominant news story wasn't about these huge, monumental choices that we're going to have to make as a nation. It was about my birth certificate. And that was true on most of the news outlets that were represented here.
The president said a "larger point" was at stake: at a time when the country faces serious challenges, it cannot develop solutions "if we're distracted." He added, "We're not going to be able to do it if we spend time vilifying each other. We're not going to be able to do it if we just make stuff up and pretend that facts are not facts."
Obama was sending a message to the media: c'mon guys. On the way into the press briefing, he chided NBC News' Chuck Todd, who moments earlier had been doing a live-shot on NBC's Today show: "I was just back there listening to Chuck—he was saying, it's amazing that he's not going to be talking about national security. I would not have the networks breaking in if I was talking about that, Chuck, and you know it."
George Stepanopoulos reminds us that he recently asked Trump in an interview if he'd release his tax returns if Obama released the birth certificate Trump has been demanding. Trump responded:
"Maybe I'm going to do the tax returns when Obama does his birth certificate. I may tie my tax returns. I'd love to give my tax returns. I may tie my tax returns into Obama's birth certificate."
I've asked a Trump spokesperson whether he will now release his tax returns in light of this morning's development.
The question of whether Trump will follow through no this suggestion goes directly to the heart of whether Trump's presidential flirtation has been a big fraud all along. Those who say it's a ruse argue that Trump will never run for president, because he'd have to reveal that his net worth is far less than he's claimed. Trump, who bristles at this suggestion, sought to dispel such talk by suggesting to Stephanopoulos that he'd release his tax returns if Obama released his birth certificate — apparently thinking he was secure in the knowledge that Obama would never do this. Now Trump's bluff has been called.
It will be interesting to see if Trump — whose demand for Obama's birth certificate has been the subject of two days of questioning during White House press briefings — will now face any serious media pressure to come clean in his own right.
Wash. Times.: Obama's Easter Worship Shows His "Black Nationalism."
[…]
Fox's Holder: Obama Not Releasing Birth Certificate Because "Maybe … The Father Isn't Listed."
[…]
Buchanan: Obama's Higher Education Was "Affirmative Action All The Way." On the April 26 edition of MSNBC's Hardball, host Chris Matthews reported on Donald Trump's theories that there was something nefarious about Obama's acceptance to Harvard and Columbia.
June 20th.
MILITARY
President Obama is expected this week to name Leon E. Panetta, the director of central intelligence, as defense secretary and Gen. David H. Petraeus, the top American commander in Afghanistan, as director of the C.I.A., administration officials said Wednesday. The appointments, set in motion by the impending retirement of Defense Secretary Robert M. Gates, are part of a significant rearrangement of Mr. Obama's national security team that will include several new assignments within the closest circle of his diplomatic, military and intelligence advisor.
David Ignatius:
By accident or design, Obama has assembled a roster of officials in key positions who work well together and perform their roles effectively. Most of those players are going to change over the next few months, and it's hard to imagine a new combination that will be as smooth.
Let's start with the likely departure this summer of Defense Secretary Bob Gates. A Republican holdover who manages the Pentagon by a combination of wisecracks, sharp policy analysis and the occasional firing of subordinates, Gates has been one of the most effective defense secretaries in recent decades. It's hard to imagine someone lacking his long experience (and that includes every likely candidate) playing as effective a role.
The same hard-to-replace problem exists with Adm. Mike Mullen, chairman of the Joint Chiefs of Staff.
[…]
Mullen's likely replacement is Marine Gen. James Cartwright, a kind of Obama-in-uniform — dry, cerebral and brilliantly analytical but lacking the warm and fuzzy quality. Where Mullen is open and easy, Cartwright can seem closed and tight, according to several of his colleagues. Still, says one White House official of Cartwright, "He doesn't open his mouth without saying something impressive."
Long shots for chairman include Army Gen. Martin Dempsey, who is similar in style to Mullen, and Air Force Gen. Norton Schwartz, who gets raves for leading the Air Force into a new era as chief of staff. Adm. James Stavridis, the NATO commander, is seen as a future chairman, but probably not this round.
It was clear at the time that Panetta was Gates's favorite, but the White House has now embraced him, too. As a former congressman, budget director and White House chief of staff, Panetta has the right mix of skills for cutting the Pentagon budget, an important challenge for the next SecDef. The only worry at the White House is that Panetta is sometimes accident-prone in his public comments. Another name being discussed is Navy Secretary Ray Mabus.
The White House has gotten intrigued (pardon the pun) by the idea of Petraeus as CIA director. Though he's a career military officer, Petraeus has worked closely with the agency in Iraq and Afghanistan. He has a knack for back-channel contacts and would be an effective liaison with foreign governments. I also suspect that Petraeus would like the job. But does Obama trust him sufficiently to give him such a sensitive position? We'll find the answer in a "dead drop" on Pennsylvania Avenue.
Few would have predicted it two years ago, but CIA career officers will miss Panetta if he goes. He has won Langley's loyalty by fighting for the agency in disputes with Congress and the White House. The CIA likes directors it is able to co-opt into the agency's culture, and, for better or worse, that includes Panetta. The prospect of Petraeus as boss makes some CIA officers nervous. But he might shake up the place in good ways.
On Fresh Air, Lizza detailed President Obama's response to the ongoing uprisings in the Middle East and explains why the president's actions — in Egypt and then in Libya — say a great deal about the administration's foreign policy strategy.
Lizza also describes what he says are clashing ideologies and divisions that exist within the Obama administration between two camps: the "realists," who view foreign policy in terms of an end game; and the "idealists," who focus on issues like human rights and democracy.
POLITICS
Obama's political operation is set to release this new Web video featuring footage of multiple House GOPers catching an earful from constituents who are worried and angry about Paul Ryan's Medicare proposals, as well as the growing national media attention these town halls are beginning to receive:
The video is a suggestion that for the first time in a while, Ryan's plan has united Democrats by giving them a big fat target to go on offense against. Harry Reid announced today that the Senate will now hold a vote on the Ryan proposal — an effort to put vulnerable GOP incumbents on the spot, since a Yes vote will be used against them in the same manner that support for the Ryan plan is being used against multiple House Republicans.
They chanted, "Ryan stop lying!"
There was capacity crowd inside the school's Madrigrana Auditorium.
From Nixon's plumbers to James O'Keefe's video smears: How political lying became normal.
IT TAKES TWO THINGS to make a political lie work: a powerful person or institution willing to utter it, and another set of powerful institutions to amplify it. The former has always been with us: Kings, corporate executives, politicians, and ideologues from both sides of the aisle have been entirely willing to bend the truth when they felt it necessary or convenient. So why does it seem as if we're living in a time of overwhelmingly brazen deception? What's changed?
Today's marquee fibs almost always evolve the same way: A tree falls in the forest—say, the claim that Saddam Hussein has "weapons of mass destruction," or that Barack Obama has an infernal scheme to parade our nation's senior citizens before death panels. But then a network of media enablers helps it to make a sound—until enough people believe the untruth to make the lie an operative part of our political discourse.
[…]
PROLOGUE Just Making Stuff Up
[…]
The instigator was a politically ambitious publisher, William Randolph Hearst. Kicked out of Harvard for partying, and eager to make a name for himself outside the shadow of his mining-magnate father, he made his way to New York, where he led the way in a sensationalist new style of newspaper publication—"yellow journalism."
[…]
The '70s: Question Authority
In the mid-'70s, the investigating committees of Sen. Frank Church and Rep. Otis Pike revealed to a riveted public that the CIA had secretly assassinated foreign leaders and the FBI had spied on citizens. Ralph Nader became a celebrity by exposing corporate lies. The mood of the Cold War had been steeped in American exceptionalism: The things America did were noble because they were done by America. Now, it appeared that America just might be susceptible to the same cruel compromises and corruptions as every other empire the world has known. Truth-telling became patriotic—and the more highly placed the liar, the more heroic the whistleblower.
[…]
The '80s: Don't Worry, Be Happy
IN RESEARCHING this period, I've been surprised to discover the extent to which Ronald Reagan explicitly built his appeal around the notion that it was time to stop challenging the powerful. A new sort of lie took over: that the villains were not those deceiving the nation, but those exposing the deceit—those, as Reagan put it in his 1980 acceptance speech, who "say that the United States has had its day in the sun, that our nation has passed its zenith." They were just so, so negative. According to the argument Reagan consistently made, Watergate revealed nothing essential about American politicians and institutions—the conspirators "were not criminals at heart." In 1975, upon the humiliating fall of Saigon, he paraphrased Pope Pius XII to make the point that Vietnam had in fact been a noble cause: "America has a genius for great and unselfish deeds. Into the hands of America, God has placed the destiny of an afflicted mankind."
[…]
1990-Present: False Equivalencies
[…]
By the 1980s the trend was fully apparent: News became fluffier, hosts became airier—less assured of their own moral authority. (Around this same time, TV news lost its exceptional status within the networks—once accepted as a "loss leader" intended to burnish their prestige, it was increasingly subject to bottom-line pressures.)
There evolved a new media definition of civility that privileged "balance" over truth-telling—even when one side was lying. It's a real and profound change—one stunningly obvious when you review a 1973 PBS news panel hosted by Bill Moyers and featuring National Review editor George Will, both excoriating the administration's "Watergate morality." Such a panel today on, say, global warming would not be complete without a complement of conservatives, one of them probably George Will, lambasting the "liberal" contention that scientific facts are facts—and anyone daring to call them out for lying would be instantly censured. It's happened to me more than once—on public radio, no less.
In the same vein, when the Obama administration accused Fox News of not being a legitimate news source, the DC journalism elite rushed to admonish the White House. Granted, they were partly defending Major Garrett, the network's since-departed White House correspondent and a solid journalist—but in the process, few acknowledged that under Roger Ailes, another Nixon veteran, management has enforced an ideological line top to bottom.
The protective bubble of the "civility" mandate also seems to extend to the propagandists whose absurdly doctored stories and videos continue to fool the mainstream media. From blogger Pamela Geller, originator of the "Ground Zero mosque" falsehood, to Andrew Breitbart's video attack on Shirley Sherrod—who lost her job after her anti-discrimination speech was deceptively edited to make her sound like a racist—to James O'Keefe's fraudulent sting against National Public Radio, right-wing ideologues "lie without consequence," as a desperate Vincent Foster put it in his suicide note nearly two decades ago. But they only succeed because they are amplified by "balanced" outlets that frame each smear as just another he-said-she-said "controversy."
And here, in the end, is the difference between the untruths told by William Randolph Hearst and Lyndon Baines Johnson, and the ones inundating us now: Today, it's not just the most powerful men who can lie and get away with it. It's just about anyone—a congressional back-bencher, an ideology-driven hack, a guy with a video camera—who can inject deception into the news cycle and the political discourse on a grand scale.
Sure, there will always be liars in positions of influence—that's stipulated, as the lawyers say. And the media, God knows, have never been ideal watchdogs—the battleships that crossed the seas to avenge the sinking of the Maine attest to that. What's new is the way the liars and their enablers now work hand in glove. That I call a mendocracy, and it is the regime that governs us now.
Still, a few upset voters attempted to circumvent West's screening process and make their voices heard. These town hall attendees were thrown out by security and at least one woman, a former Air America radio host, was arrested.
It's understandable why West would want to screen all the questions he would be asked. Voter anger over the Republican budget – West gave the plan a full-throated endorsement – has popped up in town halls across the country. Constituents have been giving an earful to many GOPers who support the Republican budget, including Reps. Paul Ryan (R-WI), Daniel Webster (R-FL), Charlie Bass (R-NH), Chris Gibson (R-NY), Sean Duffy (R-WI), Patrick Meehan (R-WI), and Robert Dold (R-IL). West's move to pre-screen all questions was an unfortunate attempt to head off the voter backlash that's plaguing other supporters of the Republican budget.
Getting caught is a drag.
Just ask Kirt Espenson, whose employees at E6 Cattle Company in western Texas were videotaped bashing cows' heads in with pickaxes and hammers and performing other acts of unspeakably sickening cruelty.
Yet if some state legislators have their way, horrific but valuable videos like that one will never be made.
[…]
Minnesota's "ag-gag" law — isn't that a great name? — would seek to punish not only photographers and videographers but those who distribute their work, which means organizations like the Humane Society of the United States and Mercy for Animals, which contracted the videographer for the E6 investigation. "It's so sweeping," says Nathan Runkle, the executive director of Mercy for Animals, "that if you took a picture of a dog at a pet shop and texted it to someone, that could be a crime." Unconstitutional? Probably, but there it is.
Videotaping at factory farms wouldn't be necessary if the industry were properly regulated. But it isn't. And the public knows this; the one poll about the Iowa ag-gag law shows a mere 21 percent of people supporting it. And poll after poll finds that almost everyone believes that even if it costs more, farm animals should be treated humanely.
I have been a poll watcher ever since the 2000 election.  One thing I fought hard against were republican poll workers who tried to always give provisional ballots out when they weren't warranted.  Why?
MOST PROVISIONAL BALLOTS ARE NOT COUNTED!!!!
According to the Advancement Project, in 2008, 51% of provisional ballots in Florida were not counted.
Naturally, the GOP is determined to give likely Dem voters provisional ballots.  Lessee.. women, minorities, and college students.
Here is what the 100+ page Voter Suppression bill does to you:
Women. Name change?  No vote for you!  Since the civil rights era, if you changed your marital status you could update your information at the polls and vote a regular ballot that is guaranteed to be counted.  No more.  Tens of thousands of newly married women voters in 2012 will be forced to use the shifty provisional ballots.
College students. The largest population that requires address changes are college students.  If they failed to notify the elections supervisor of their new address long before the election, they too will no longer get a regular ballot.  Again, for 40 years you could update your address at the polls.  For 40 years there has never been a problem with this.. .until now.
Dark skin? Democrat?  Gotta love this one:


There are many other new regulations, several depriving voters of their chance to work out problems at the polls. For instance, if voters are challenged for any reason, they would be required to cast a provisional ballot. And they could not receive legal help while in line, as before.
[…]
Voter-registration groups would have to register all their volunteers and paid staff with the state's Division of Supervisors of Elections, which would then create a database.  What's the purpose of the database?  NO ONE KNOWS.  But in a state where they don't want to make a pill-mill database because it violates the privacy of drug dealers have no trouble with a database that records information of people who just want to help others vote.
Restrict the ability of news media and bloggers to take video or audio of voters at polling places.  Nice.  This is a little gift to those vote-cagers we talked about.
Volunteers have to turn in registration forms within 48 hours, are face fines and possible criminal penalties.Why this?  The legislature has tried unsuccessfully in the past to outlaw 3rd party registration groups… so they are trying to eliminate them indirectly.  Case in point, the League of Women Voters in Florida said they may have to cease voter registration if this passes.
Now non-partisan, elected, county supervisors of elections willl be put under the control of the politically appointed Secretary of State. The Secretary would have the ability to issue orders to these county officials or remove those who do not comply!
Cut early voting in half (most early voting is done by Democrats)
Cut time for citizen-led initiatives to gain the required 600.000 signatures from four years to just 20 months.As a side note, any meaningful reform has come from these citizen initiatives–like Fair Districts (which is under attack).  This is just the first step in the eventual elimination of these intiatives.
What can we do?
Contact your legislator.  Yes. If GOP it may fall on deaf ears but we've had success restoring funding to disabled kids, stopping the destruction of our parks, and halting the AZ anti-brown people law.  They sense the backlash and some may want to pick their battles.  If Dem, tell them to fight this in court after they vote against it or contact the DOJ.
In fact, you contact the DOJ. Poll taxes, literacy tests, and other forms of suppression are why the federal govenrnment got involved and review changes in our voting laws under the Voting Rights Act.  I strongly feel these attacks warrant intervention.
The governor has already made it so people who have paid their debt to society cannot vote for 5-7 years after release, with the sole intention of taking 1 million minorities out of the equation for upcoming elections.   The ACLU, noting that this was the original law put in place for retaliaion of the 15th amendment, is taking up that cause after our attorney general said that this somehow didn't apply to the Voting Rights Act.
I can't stop the Voter Suppression bill from becoming law, but I'll be damned if I let this go quietly.
Across the country, as noted in a New York Times editorial this morning, Republicans spreading false claims about voter fraud are launching attacks on Americans' voting rights. As a result of their efforts, more than two-thirds of states are considering or have passed photo identification laws that would make it more difficult for many Americans to cast a ballot – most directly effecting minorities and young people. It's not surprising that minorities and young people predominantly vote for Democrats. In response, DNC Interim Chair Donna Brazile released the following statement:
For years, Republicans have knowingly trumpeted false claims about rampant voter fraud. They know these claims to be false. Indeed, every effort to demonstrate widespread fraud at the ballot box has failed to turn up evidence that such fraud exists. Yet Republicans persist in such claims for cynical and partisan reasons: assertions of voter fraud enable them to offer a plausible reason for passing legislation that does nothing more than disenfranchise the most vulnerable Americans, depriving them of their most basic right to choose their leaders.
Indeed, the photo identification laws that Republicans are pushing across the country are most likely to disenfranchise young Americans, poor Americans, and minorities – individuals who are least likely to have government identification or to be able to afford to get it. It's obvious that Republicans are pursuing these laws not to protect against nearly nonexistent voter fraud, but instead to increase their own chances of victory on Election Day. Republican efforts to secure party victories at the expense of Americans' basic democratic rights are unconscionable, and they should be condemned by right-thinking Americans of both parties.
Adam Serwer:
It's tempting to make this simply about reality television personality Donald Trump, who rocketed to the top of the Republican presidential field by promoting the slander that the president wasn't born in the United States. But there are a number of other factors that created the current situation. Chief among them is that Trump's lunacy emboldened conservative media sources to fully embrace birtherism. According to Media Matters, Fox News has spent over two hours promoting false claims about Obama's birthplace across 54 segments, and only in ten did Fox News hosts challenge those claims. This isn't just about Trump. All he did was encourage the communications wing of the conservative movement to go into overdrive in an attempt to make birtherism mainstream.
[…]
This whole situation is an embarrassment to the country. Yesterday Jesse Jackson described birtherism as racial "code," but there's nothing "coded" about it. It's just racism. I don't mean that everyone who has doubts about the president's birthplace is racist. Rather, the vast majority have been deliberately misled by an unscrupulous conservative media and by conservative elites who have failed or refused to challenge these doubts.
[…]
Whether this farce ends or continues is entirely dependent on those who nurtured the rumors in the first place. This is an opportunity for conservative elites, who have finally come around to the possibility that the outsize hatred of the president they've cultivated as an asset for the past two years might actually hurt them politically, to purge birtherism from mainstream conservative discourse.
Republicans grapple with strategy to handle Medicare backlash
On a private conference call, Paul Ryan suggested to nervous rank-and-file House GOPers that they respond to angry constituents this way:
When pressed for advice for how to handle town halls and potential challenges on the budget, Budget Chairman Paul Ryan argued that Republicans need to front-load their presentations with assurances that coverage will not change for people older than 55, then argue that the proposal is crucial "to make sure this important safety net is around for future generations," the aide said.
Ben Smith, left, of Politico and David Weigel of Slate debate Mitt Romney's path to the Republican nomination.
POLLS
Yesterday, Ben Smith doubted that a purality of Republicans truly question Obama's birthplace. Ben favorably quotes ABC pollster Gary Langer:
"I think these measurements are not really reflecting 'belief' in the true sense of the phrase," [Langer] said. "Many people are expressing their opinion rather than an assertion of factual reality. People who don't like you are going to take an opportunity to send a message…. They're simply taking advantge of an opportunity to express antipathy toward him."
John Sides addressed this theory last week and found little evidence for it. Nate Silver analyzes a new Gallup/USA Today poll that finds "significant doubt" that Trump was born in the US:
I'd imagine that you could substitute virtually any name in the place of Mr. Trump or Mr. Obama …and find that at least a few Americans reported themselves to be "birthers."
The incidence of birtherism also tends to be higher in automated surveys, like those put out by Public Policy Polling.
[…]
Clearly, some people do believe the lies and distortions about Mr. Obama's birthplace; I'm just not sure that the fraction is as great as overly-literal readings of these surveys might suggest.
Donald Trump says he's leading in the polls, and he points to a CNN poll to prove his point.
"CNN did a poll recently where President Obama and I are statistically tied," Trump told reporters Wednesday morning upon arriving in New Hampshire. "If you would like, I can send it to you. Call up CNN."
CNN didn't conduct such a survey.
Depending on which side of the debate you're on, you can point to a poll right now that shows support for making major changes to the Medicare program, and one that shows major opposition.
How come? Mostly because the questions used different wording.
Last week's New York Times/CBS poll, for example, found 57 percent of respondents agreeing that it would be "necessary" to make changes to Medicare to reduce the budget deficit, compared to 34 percent who thought those changes unnecessary.
A Washington Post/ABC poll, however, found a whopping 78 percent of respondents somewhat or strongly opposed "cutting spending on Medicare…in order to reduce the national debt."
What's even more interesting, however, according to a new study published today by the polling team at the Kaiser Family Foundation, is just how malleable public opinion on the subject of Medicare is, depending on how much people are told about the various proposals on the table.
Kaiser's own monthly tracking poll for April shows just how easily the tide can turn on as sensitive a subject as changing Medicare.
First, respondents were asked whether Medicare "should continue as it is today, with the government providing health insurance and guaranteeing the same set of benefits in the program, OR Medicare should be changed to a system in which people choose their insurance from a list of private health plan…and the government pays a fixed amount towards that cost."
That's roughly the choice between the status quo and the budget designed by House Budget Committee Chairman Paul Ryan, R-Wisc., and approved by the House earlier this month.
The initial response was 50 percent wanting to keep Medicare as is, and 46 percent opting for change.
But the Kaiser survey team went a step further. Of those who said they wanted to keep Medicare intact, they explained that the changes "will help reduce the federal budget deficit and save Medicare for future generations by encouraging private health plans to compete for seniors' business and allowing seniors to choose plans based on cost and quality."
That boosted support for changes significantly, to 54 percent for and 39 percent against.
Similarly, they asked those who initially said they supported the change what they thought about the changes envisioned by the GOP. The changes would "eliminate traditional Medicare, put private insurance companies in charge of the health benefits people on Medicare receive, and cause seniors to pay more for their health care or get fewer benefits."
That made an even bigger difference, spiking opposition to Medicare changes up to 68 percent, and lowering those who still said they supported changes to 24 percent.
That makes two things clear, say the Kaiser experts. One, which should be obvious, is not to take much stock in the findings of any single poll on anything as complex as nuanced changes to Medicare.
The other, they say, is that you should expect to hear a lot more from both sides about Medicare in the days and weeks to come. "The findings… suggest that whichever side does a better job getting its arguments across to the public may ultimately gain the upper hand, at least from a public opinion standpoint," they say.
[…]
That makes two things clear, say the Kaiser experts. One, which should be obvious, is not to take much stock in the findings of any single poll on anything as complex as nuanced changes to Medicare.
The other, they say, is that you should expect to hear a lot more from both sides about Medicare in the days and weeks to come. "The findings… suggest that whichever side does a better job getting its arguments across to the public may ultimately gain the upper hand, at least from a public opinion standpoint," they say.
Rep. Dean Heller (R-Nev.) is locked in a statistical dead heat with Rep. Shelley Berkley (D-Nev.) in the race for retiring Sen. John Ensign's (R-Nev.) seat, according to a new poll out Tuesday.
The latest numbers on the Nevada race from Democratic-leaning Public Policy Polling found Heller up 47 percent to 43 percent over Berkley, which is within the poll's margin of error. The last time PPP surveyed the race in early January, Heller was up nine points.
Heller's numbers are largely as result of strong support among independent voters — the Republican holds a commanding 56 percent to 29 percent advantage among independents.
The poll also found Republicans largely unified around Heller, who gets 86 support among his own party. That's 10 points higher than Berkley's party support. Berkley earned 76 percent among Democratic voters, and she faces a largely unknown but well-funded primary challenger in businessman Byron Georgiou.
Pew Research:
By a 50%-to-44% margin, Americans favor removing U.S. and NATO troops from Afghanistan as soon as possible rather than keeping troops in that country until the situation has stabilized. In June 2010, the public favored keeping troops in Afghanistan until the situation is stabilized by a 53%-to-40% margin. The increase in support for bringing the troops home as soon as possible comes despite the fact that 50% say the U.S. military effort in Afghanistan is going very or fairly well — little changed from the 48% of the public who said the same in June 2010. Currently, 55% of Republicans support keeping the troops in Afghanistan until the situation there is stable, compared with 43% of independents and 40% of Democrats. Read more
For the longest time, polls indicated that the deficit ranked low on the list of voter concerns, showing public opinion to be strikingly out of sync with official Washington's prioritizing of the deficit over job creation.
But this morning brings a new poll from the Washington Post and Pew Research that finds a whopping 81 percent now think the deficit is a major problem that should be dealt with now, rather than when the economy improves. Tellingly, that number has jumped even among Democrats.
When you have leading officials in both parties — starting with all Republicans and a handful of moderate Dems — acting as if reining in the deficit is so urgent that it requires more attention than creating jobs, people start to tell pollsters they agree. This helps create a climate in which Dems lose any incentive to make the case for more government spending to prime the recovery, which begins to vanish from the conversation.
Meanwhile, the other side continues to hammer away at reining in spending as the way to resuscitate the economy. Dems, anxious that Republicans will be seen as the only ones proposing solutions, nod in agreement and pick a fight over how much we should cut. The public hears an ever growing chorus of bipartisan agreement that the deficits and spending are our number one problem. The case that government can create jobs continues to fade. And so on…and so on…
SCOTUS
In a huge blow to peeved consumers, the Supreme Court ruled earlier today that companies can block customers from joining together in a class-action suit by forcing each complaint into arbitration.
The ruling came about as a result of a lawsuit filed against AT&T by a consumer in California who alleged that the company acted deceptively by advertising discounts on cell phones but charged taxes on the full retail price.
When the suit sought class-action status, AT&T argued that a clause in the company's contract requires that the incident be resolved by arbitration and thus could not move forward as a class-action suit.
A district court and circuit court both sided against AT&T in the matter, but the Supremes decided with a vote of 5-4 that companies can include such mandatory binding arbitration clauses in their contracts.
"Arbitration is poorly suited to the higher stakes of class litigation," wrote Justice Antonin Scalia in the court's decision.
Arguing for the dissent, Justice Stephen G. Breyer wrote that allowing a company to require arbitration in order to block class-action suits gives that business the ability to insulate itself "from liability for its own frauds by deliberately cheating large numbers of consumers out of individually small sums of money."
Jane Anne Morris is a corporate anthropologist and writer in Madison, Wisconsin, and she is affiliated with the Program on Corporations, Law, and Democracy (POCLAD), one of the leading organizations doing research and work in illuminating the story of corporate personhood.
Morris discovered that on the eve of his becoming chief justice of Wisconsin's Supreme Court, Edward G. Ryan said ominously in his 1873 address to the graduating class of the University of Wisconsin Law School,
[There] is looming up a new and dark power…the enterprises of the country are aggregating vast corporate combinations of unexampled capital, boldly marching, not for economical conquests only, but for political power….The question will arise and arise in your day, though perhaps not fully in mine, which shall rule—wealth or man [sic]; which shall lead—money or intellect; who shall fill public stations—educated and patriotic freemen, or the feudal serfs of corporate capital….1
[…]
It's only when a group of people get together and put capital (cash) at risk and want to seek from the government legal limits on their liability, and to legally limit their possible losses, that a corporate form becomes necessary. In exchange for these limitations on liability, governments demand certain responsibilities from corporations. The oldest historic one was that corporations "operate in the public interest" or "to the public benefit." After all, if the people, through their elected representatives, are going to authorize a legal limitation of liability for a group of people engaged in the game of business, it's quite reasonable to ask that the game be played in a way that throws off some benefit to the government's citizens or at least doesn't operate counter to the public welfare.
But the bigger they got, the less America's corporations (or their investors) seemed to like regulation and the more they started to seek more flexibility. Railroads, in particular, were finding themselves increasingly subject to local and state taxes, regulations, and tariff and passenger fare limits, which were specifically designed to keep prices affordable for the people and to limit the profits of the railroads to what the people's governments considered fair for state-authorized monopolies.
So, starting in the 1870s, the railroads and their owners began directing massive legal attacks against the power of governments to regulate them.
[…]
The Supreme Court Takes Over
But the states, as Charles and Mary Beard write in The Rise of American Civilization, "had to reckon with the Federalist interpretation of the Constitution by John Marshall, who, as Chief Justice of the Supreme Court of the United States from 1801 to 1835, never failed to exalt the [pro-business] doctrines of Hamilton above the claims of the states."19
UNIONS
Several legal challenges to the law are making their way toward the state's top court — adding to the election's stakes.
The high court currently has a 4-3 conservative majority. If Kloppenburg had upset Prosser, an event that now seems improbable, it would have flipped the court and given opponents of the anti-union measure hope the law would be overturned.
Nearly three dozen special interest groups, many from outside the state, spent about $4.5 million on the recent Supreme Court race — $2.7 million to support Prosser and $1.8 million to back Kloppenburg, according to a study by the non-partisan watchdog group, the Wisconsin Democracy Campaign.
Separately on Wednesday, the GAB asked a state judge to give it more time to review and certify the eight recall petitions targeting state Senators filed by supporters and opponents of the anti-union measure.
Typically, the GAB has 31 days to complete its examination of such petitions and to decide whether organizers have gathered enough signatures to force the elected officials they have targeted to defend their seats in an early election.
But the GAB said the effort to review ballots from the Supreme Court race had "drawn resources away from the agency's necessary work on the recall petitions." It asked the court to let it postpone certifying the eight recall drives until some time between May 31 and June 3.
Assuming the court grants the extension, the actual recall election for the five Republican and three Democratic Senators in jeopardy would take place on July 12, the GAB said.
WEDGE ISSUES
This morning I noted that Obama's release of his long form birth certificate gives leading conservatives and Republicans an opportunity to show a bit of leadership. They could, if they so chose, take this moment to declare, forcefully and unequivocally, that it's time the birthers among them dropped this talk once and for all.
They could, if they so chose, place the blame for this situation — which is a profound embarrassment to the country — where it belongs: Not on Obama, but on those who continue to traffic in the slander that the President wasn't born in the United States. With state legislatures currently advancing birther bills, and with others still insisting that Obama's long form certificate doesn't settle the issue, they could state clearly that it's time for the country to move past this debate once and for all — that it's simply unacceptable to continue trying to humiliate and delegitimize the President in this manner.
The early returns are not encouraging.
Sarah Palin:
Media: admit it, Trump forced the issue. Now, don't let the WH distract you w/the birth crt from what Bernanke says today. Stay focused, eh?
The Republican National Committee:
Obama's release of his birth cert. is a nice, but temporary distraction for him from high gas prices & a terrible economy
Mitt Romney:
What President Obama should really be releasing is a jobs plan
Newt Gingrich:
"All I would say is, why did it take so long?" Gingrich said. "The whole thing is strange."
Meanwhile, a number of leading Republican figures who have either endorsed birtherism or flirted with it are either refusing to say anything about today's developments or are still insisting that Obama took too long to come clean.
John Boehner, by contrast, did suggest that it's time to move on. His spokesman said today that this has "long been a settled issue."
Until these good people step up and call out birtherism for what it is, we can only conclude that they are either too cowardly to challenge or alienate voters who remain wedded to their birther fantasies, or are hoping to continue capi­tal­izing politically from the out-of-control hatred and paranoia that will continue to be directed at America's first black president.
The federal judge who presided over the Proposition 8 trial is under fire from Christian conservatives for showing a three-minute videotape of the trial on the lecture circuit.
The sponsors of the 2008 ballot measure that banned same-sex marriage have asked a federal appeals court to order retired Judge Vaughn R. Walker, who ruled against Proposition 8, to return the videotape so it can be put under lock and key.
Andrew Pugno, a lawyer for the Proposition 8 campaign, said Walker's use of the video segment in lectures "violates every rule and every court order on the books."
"Just from start to finish, the judge illustrated a consistently one-sided bias in the case, and going rogue with trial videotapes just further undermines the legitimacy of the trial outcome," Pugno said.
But UC Irvine Law Dean Erwin Chemerinsky said the move against Walker, a Republican appointee who is openly gay, appeared aimed at embarrassing him because of "anger at his decision."
TAKE ACTION
Today, young voters around the country are getting dressed for an interview, briefcases in hand, and going to their local congressional office to say, "We're Ready — Where are the jobs?"
31 groups in 22 states organized Briefcase Brigades to demand a plan to deal with the youth jobs crisis.
As Washington focuses on addressing the nation's debt burden, young voters are taking a stand and telling their members of Congress that job creation is what we need right now.
Unemployment for Americans under the age of 30 is double the national average, but neither party is talking about the youth unemployment crisis. Congress is ignoring the urgent need to expand opportunities for our generation and protect our priorities for the future. Long term deficit reduction cannot come at the expense of investments that create the jobs younger voters desperately need.
This is the first step in putting the youth employment crisis on the political agenda. As the 2012 election approaches, the voice of young voters will only grow in importance. We're finding our own voice and speaking out about the issues that affect us personally.
Young voters are organizing Brigades around the country, including New York, Washington, Boston, Orlando, Columbus, Minneapolis, Madison and Atlanta. We're handing out our generation's resume, and asking our members of Congress what they're doing to solve the jobs crisis.
Hands off Medicare!
The GOP is trying to break a promise we made to seniors almost 50 years ago. That promise is simple: we'll make sure you have the basic medical care you need.
Democrats who fight were proud to hear President Obama vow that he wouldn't let them break our promise on his watch. He took on Rep. Paul Ryan's budget, which ends Medicare as a guaranteed program for seniors. Instead, it takes that money and gives the wealthiest Americans still more tax cuts.
We're Democrats who fight, and we need you to join us today. Tell the Republicans to keep their hands off Medicare. This is bigger than balancing the budget. It's a fight for who we are and what we believe.
QUOTE OF THE DAY:
A lie gets halfway around the world before the truth has a chance to put its pants on. ~Winston Churchill