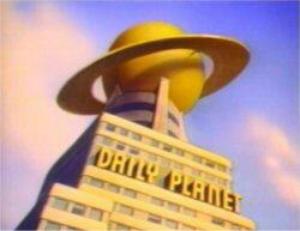 Hump O'the Week edition.
_______________________________
TAKE ACTION
** Campaign Kickoff on March 7, 2011 **
The campaign to Make Wall Street Pay launches March 7th, but check out a new report that examines the ways in which Wall Street and big corporations are exacerbating the revenue crisis in New York State.
Background:
Targeting politicians isn't enough. It's time to take the action to the banks and corporations who are holding …

[…]

Instead of working within the margins of a debate about spending cuts, everyday Americans are ready to go where the money is and put that money back to work with proposals about how to generate revenue for cities, states and the nation. Taxpayers from coast to coast will launch campaigns to ensure that Wall Street and other corporate powers become full-fledged members of the taxpaying public. We can change the conversation from spending cuts that cost jobs and prolong the economic crisis to revenue-generating ideas like state taxes on big bank foreclosures or a federal tax on financial transactions. In doing so, we'll force elected officials of both parties to publicly make a choice: support the American people or defend Wall Street CEOs.

We're going on offense to change the debate. Join us as we march from bank offices to state capitols to Wall Street and the big corporations that are behind the attacks on the American people.
Social Security Closed for Business
Republicans have found an easier way to cut Social Security—just cut funding for the Social Security Administration (SSA). In the wee hours of the morning on February 19, all but three House Republicans voted to cut $1.7 billion from the SSA. The proposed cuts are so severe that the SSA could have to furlough thousands of workers for 1 month out of the 7 months remaining this budget year.

The impact of these cuts for retirees, disabled workers and families will be devastating.

Please attend a noon rally on March 2nd to support restoring funding to the Social Security Administration. Click here to see if there is a rally near you.

If you can't attend a rally, please call your Senators.

Here's what these cuts will do:

Up to 400,000 people will have their applications for retirement, survivors and Medicare benefits significantly delayed.
Up to 290,000 people will have their applications for disability benefits significantly delayed. Unbelievably, it already takes nearly 500 days on average to have a disability claim resolved.

What's worse is that these cuts are nothing but cutting for cutting's sake. ; When we say Social Security doesn't add a penny to the deficit that goes for the costs the Social Security Administration incurs making sure that workers get the benefits they earned.  The money you contribute to Social Security every day you work pays not only for your benefits, but for the Social Security Administration's work keeping track of your earnings, so that you get the benefits you earned.

Please attend a noon rally on March 2nd to support restoring funding to the Social Security Administration. Click here to see if there is a rally near you.

If you can't attend a rally, please call your Senators.

The Republican agenda is clear. The party wants to cut, privatize, and otherwise harm Social Security. This month they are trying to defund the SSA.  In April and May they will try to cut Social Security benefits outright.

It's up to the U.S. Senate to keep the doors to the SSA open for business.  This could be decided over the next two weeks.  We need you to call your Senators today.

Thanks for fighting to strengthen Social Security,

Melissa Byrne

Online Campaigns Coordinator, Strengthen Social Security
MEDIA
BUDGET
House and Senate leaders on Tuesday bought themselves a little more time in their efforts to avoid a government shutdown, agreeing to a two-week funding extension that also includes $4 billion in spending cuts.

[…]

If the Senate approves the measure, the two parties will have until March 18 before the government runs out of money. Both parties know there is a limit to the short-term reprieves they can come up with, however. Ultimately, they must find common ground on a longer-term spending plan that will keep the government in business through the end of the fiscal year, on Sept. 30.
The editorial is part of series that explores the impact of the penny-and-pound foolish cuts the House Republicans want to impose.

House Republicans voted to eliminate the Corporation for National and Community Service and the $1.4 billion in federal funds it would provide to programs that encourage Americans to serve in their communities and around the nation, including AmeriCorps, Habitat for Humanity, Teach for America, City Year, Foster Grandparents and others.
If the federal funds are snatched away, some of these programs will lose matching private contributions from individuals, foundations and corporations, as well as money from localities. Some may have to close down.
Habitat for Humanity would be hit hard. Last year, nearly 660 AmeriCorps members assigned to the group helped recruit and supervise 200,000 community volunteers to build 3,600 homes for low-income families. Shutting AmeriCorps means Habitat for Humanity will lose those AmeriCorps workers and find it harder to oversee projects and recruit volunteer builders. Fewer houses will be built. The savings to taxpayers for this folly? About $4 million.
Teach for America says losing its $11 million grant from AmeriCorps means it would be short of money to pay for recruiting, training and other operating costs. It says it would have to reduce by about 500 the 8,200-member corps of recent college graduates it dispatches to help raise achievement in low-income schools. The separate loss of the $5,000 educational stipend available to AmeriCorps participants at the end of their service would make their recruiting harder.
The Minnesota Democrat who's out to get rid of the Pentagon's sponsorships for NASCAR teams says she won't back away from her efforts and, despite GOP resistance, will broaden her fight to repeal tax breaks for track owners, too.

Rep. Betty McCollum says her work could save American taxpayers tens of millions of dollars. But Defense Department officials and lawmakers from NASCAR country say the sponsorships help military recruitment, and that the tax breaks could save jobs in the struggling economy.

In an interview Friday, McCollum said it doesn't make sense to keep the benefits for NASCAR teams and track owners when other cuts are being made to community health care, programs for homeless veterans and Head Start.

"I started to look what is in this large defense budget to see what's not related to security that we could redirect to critical supplies or mission support," she said. "Or in the case of racetrack owners, what are some of the special tax perks that some of the special interests are getting?"
SCIENCE
President Obama has made scientific innovation the cornerstone of his plans for "winning the future," requesting in his recent budget proposal large financing increases for scientific research and education and, in particular, sustained attention to developing alternative energy sources and technologies. "This is our generation's Sputnik moment," he declared in his State of the Union address last month.

It would be easier to believe in this great moment of scientific reawakening, of course, if more than half of the Republicans in the House and three-quarters of Republican senators did not now say that the threat of global warming, as a man-made and highly threatening phenomenon, is at best an exaggeration and at worst an utter "hoax," as James Inhofe of Oklahoma, the ranking Republican on the Senate Environment and Public Works Committee, once put it. These grim numbers, compiled by the Center for American Progress, describe a troubling new reality: the rise of the Tea Party and its anti-intellectual, anti-establishment, anti-elite worldview has brought both a mainstreaming and a radicalization of antiscientific thought.
UNIONS
Police attempted to clear the building of protesters on Sunday night, but they relented when the protesters refused to leave and allowed them to stay another night. On Monday, the police decided not to eject protesters already inside, but no additional activists would be allowed in. The governor plans to deliver his budget address on Tuesday afternoon. Walker is expected to call for spending cuts that could exceed $1 billion dollars.

[…]

Meanwhile, in Indiana, the state assembly reconvened on Monday to find most of the 40 Democratic members had decamped for Illinois. The legislators are apparently taking a page from the Wisconsin playbook. Indiana's Republican governor is trying to pass legislation that would make permanent a ban on collective bargaining by public sector workers and the Democratic legislators are seeking to deny him the 2/3rds quorum required to vote on the bill.
ENVIRONMENT
This winter has seen a surfeit of heavy snowfall and harsh winter storms, drawing the conclusion in some corners that concern about climate change is overstated. However, extreme weather of the sort battering America this season is actually a predictable result of global warming, according to a panel of scientists in Washington. The climatologists argued on Tuesday that excess moisture is absorbed into the atmosphere when ocean water evaporates in warmer weather. This, in turn, causes more intense storms.
In an opinion piece published today responding to his critics, Koch Industries CEO Charles Koch promised to continue to finance anti-government, right-wing front groups. Charles writes that the "purpose of business is to efficiently convert resources into products and services that make people's lives better." But when it comes to Koch's carcinogenic pollution and carbon emissions, the purpose of Koch's political giving is to avoid any financial responsibility — no matter who gets hurt. Koch Industries has cornered the market in monetizing some of the most dirty industrial businesses. Koch imports oil from the Middle East, refines high-carbon Canadian crude, maintains coal-burning plants, owns one of the largest oil pipeline networks in America, runs environmentally hazardous lumber mills, produces toxic chemicals, and manufacturers fertilizer. The University of Masschusetts Amherst has scored Koch as among the top ten worst air polluters for its carcinogenic chemicals.
Related:
POLITICS
In last night's TRMS, Rachel took a look at the latest political opponent that the President has put in check. On Monday, he touted the essence of the bipartisan Empowering States to Innovate Act, which would allow states to come up with their own health reform solutions a full three years earlier than the Affordable Care Act. He did so before an audience of America's governors, many of them Republicans who oppose the federal health reforms he fought to make law. If they want to opt out, the President did everything but literally say "go for it":

If your state can create a plan that covers as many people as affordably and comprehensively as the Affordable Care Act does — without increasing the deficit — you can implement that plan. And we'll work with you to do it. I've said before, I don't believe that any single party has a monopoly on good ideas. And I will go to bat for whatever works, no matter who or where it comes from.

This is like the scene in "The Social Network" in which Mark Zuckerberg tells the three guys claiming he stole the idea for Facebook away from them: "If you guys were the inventors of Facebook…you'd have invented Facebook." The same framework applies here. If Republican governors think they can do better, great. But why didn't they "do better" before now, or before health reform was passed?

As Rachel pointed out with guest Ezra Klein, if any of these Republican governors run for president in 2012, this essentially removes their ability to use health reform as a wedge issue. In the end, they have to offer some policy. If their initial reaction to the President's remarks is any indication, I wouldn't suggest holding your breath.

ONE MORE THING:

The President's challenge wasn't open only to Republican governors. The left is seizing upon this as a chance to advance more progressive health reforms in states like Vermont, where the new governor, Democrat Peter Shumlin, is putting forth an option many liberals favored during the national health care debate:
Those waging war against American workers are winning. Incumbents of both parties will be losing. The next great change election is coming. The economic and political shock wave will be momentous as budget politics will increase joblessness and reveal with brutality that Washington is out of touch with heartland America and dominated by special interests that voters deplore.

[…]

The president recently told The New York Times he is not happy with the lack of creative jobs ideas from his team. He is right. Time is short. Truth is hard. Revolving-door millionaires from either party rarely propose big job ideas.

Economic policy today should be to enact job programs that include public spending and major private job-creating tax cuts, which are not being discussed. Fiscal policy should be credible long-term deficit reduction that requires taking on wealthy special interests, which does not happen in this town.

The political explosion will result from voters realizing with brutal clarity what happens to them when programs that create jobs are cut, while programs that enrich special interests are preserved, by a budget process corrupted by special interests.

It is economic folly to repeat the mistakes of the 1930s and cut spending that creates jobs with GDP so low and the jobless rate so high. It is political folly for the president to surrender any major policy or narrative about creating jobs, and for Republicans to declare war against workers and promote actions that destroy jobs.

By November 2012 more jobs will be destroyed, exported and outsourced. Real wages will continue their long decline. Benefits will be further slashed. The real cost of living will rise. Foreclosures will continue. Main Street will suffer. Middle-class pain will persist.

The policy blunders of 2011 will send shock waves against both parties in November 2012.
Speaking on WOR's The Steve Malzberg Show, Huckabee — a Fox News host and potential presidential candidate — said that "one thing that I do know is his having grown up in Kenya, his view of the Brits, for example, very different than the average American … his perspective as growing up in Kenya with a Kenyan father and grandfather, their view of the Mau Mau Revolution in Kenya is very different than ours because he probably grew up hearing that the British are a bunch of imperialists who persecuted his grandfather."

[…]

PolitiFact has noted that there "is not one shred of evidence to disprove PolitiFact's conclusion that the candidate's name is Barack Hussein Obama, or to support allegations that the birth certificate he released isn't authentic."
Dana Milbank has a really terrific column on the story today.

The latest symptom of our deformed political-journalistic complex presented this week, when news broke that the office of Rep. Darrell Issa (R-Calif.), chairman of the House committee in charge of probing the Obama administration, had been secretly forwarding private correspondence with journalists to an author writing a book about Washington. This caused a great kerfuffle among reporters and a fear that the release of the e-mails could prove them to be sycophants: flattering Issa and his staff in hopes that favorable coverage would be rewarded with scraps of news.

The episode makes everybody look bad. Issa, a man with subpoena power, was having his staff work as his personal publicists rather than doing honest government work. Issa's spokesman, Kurt Bardella, was justifiably fired for his double dealings with reporters. And reporters were (or soon will be) exposed as currying favor with the powerful.

D.C. political reporters suddenly took a keen interest in this, not because Issa's top aide was passing along information to a reporter, but because Issa's top aide was passing along their information to a different reporter, and they didn't know anything about it.

And if the public realized the kinds of things Capitol Hill reporters say and do to gain access, a lot of these reporters would be pretty humiliated. Indeed, Politico has been all over this story, at least in part because it's the publication that stands to lose the most credibility if the emails Bardella passed along to Leibovich were made public. As Milbank noted, "That publication had done more than any other to increase Issa's profile, with items such as 'Issa aims to unmask health care deals' and 'Sheriff Issa's top six targets.'"

Issa, meanwhile, has worked hard to raise his visibility and position himself as a credible GOP leader, and this flap has clearly damaged his standing. Politico, apparently feeling burned, reported today, "[T]he only politician Issa has taken down a few notches is himself."

The same piece noted that aides on the House Oversight Committee are now "combing through correspondence between Bardella and Leibovich to make sure nothing sensitive was leaked," and quoted a GOP staffer saying Issa has done damage to his ability to chair the panel effectively.

Making matters slightly worse, the New Yorker's Ryan Lizza, who first learned of the emails between Bardella and Leibovich, reported yesterday that Issa's entire operation knew about Bardella's media-related activities.

Rep. Henry Waxman (D-Calif.), Issa's predecessor as committee chairman, said yesterday of his successor, "He's not gotten off to a good start."
BUSINESS
The Securities and Exchange Commission has accused a former director of Goldman Sachs and Procter & Gamble of passing illegal tips about those companies to Raj Rajaratnam, the Galleon Group founder who is to go on trial next week on insider trading charges.

The former director, Rajat K. Gupta, is accused of passing along information on the two companies' earnings as well as word of Warren E. Buffett's $5 billion investment in Goldman Sachs in 2008.

[…]

The S.E.C.'s civil case against Mr. Gupta reaches into the most elite boardrooms of corporate America.
Ms. Sadock is part of a cohort of young college graduates who ended up doing good because the economy did them wrong.

As job hunts became tough after the crisis, anecdotal evidence suggested that more young people considered public service. Exactly how big that shift was is now becoming clear: In 2009 alone, 16 percent more young college graduates worked for the federal government than in the previous year and 11 percent more for nonprofit groups, according to an analysis by The New York Times of data from the American Community Survey of the United States Census Bureau. A smaller Labor Department survey showed that the share of educated young people in these jobs continued to rise last year.
Timothy Geithner is so in thrall to the banking industry that he could risk America's economic recovery.
Simon Johnson:
Treasury Secretary Timothy Geithner has a deeply disturbing vision of the nature of world economic growth and the role of the U.S. financial sector. His view amounts to a huge, uninformed gamble with the future of the American economy—and suggests that Geithner is the senior public official worldwide most in thrall to the self-serving ideology of big banks.

Geithner recently told the New Republic that the world will experience a major "financial deepening," owing to growing demand in emerging markets for financial products and services. He is thinking, of course, of "middle-income" countries like India, China, and Brazil. He is right to emphasize that all have made terrific progress and now offer great opportunities for the rising middle class, which wants to accumulate savings, borrow more easily (for productive investment, home purchases, education, etc.), and, more generally, smooth out consumption.

But then Geithner takes a leap. He wants U.S. banks to take the lead in these countries' financial development. His words are worth quoting at length:
WEDGE ISSUES
Two fetuses will be presented as witnesses before an Ohio legislative committee that is hearing a bill to outlaw abortions after the first heartbeat can be detected inside a woman's womb.

[…]

The so-called "heartbeat" bill is the first of its type introduced in the nation, and it seeks to ban the procedure as early as six weeks after conception — the first moment a fetus' heartbeat can be detected. If it becomes law in Ohio — and it appears to have the votes in the Republican-dominated legislature — it would be among the earliest stages that a state has tried to ban abortions.

While Roe v. Wade, the 1973 landmark decision by the U.S. Supreme Court, gives women the right to have abortions by blocking states from outright bans on the procedure, states do have the right to pass laws restricting access to abortions.

[…]

The heartbeat bill is one of four bills restricting abortions in Ohio that will get hearings Wednesday before the House committee. The others would ban abortions after 20 weeks, make it more difficult for minors to get a judge's permission to get an abortion without parental consent and prohibit abortion coverage in health-care plans offered by the state under the new federal health-care law.
SUPREME COURT
AT&T Inc and other corporations do not have personal privacy rights to prevent disclosure of federal government records about them, the Supreme Court ruled on Tuesday.
Thomas Should Have Recused Himself From Citizen's United Due to Blatant Conflict of Interest
I have filed bar complaints against Supreme Court Justice Clarence Thomas and we have urged the Justice Department to investigate him and for the Congress to hold hearings on his serious ethical lapses.

The initial complaint was two decades of filing false financial disclosure forms that did not report hundreds of thousands of dollars earned by his wife from the pro-corporate Heritage Foundation.

The most recent addition to our complaint concerned a direct conflict of interest in the Citizens United case – the case which ruled corporations could spend as much money as they wanted to on elections. Thomas should have recused himself because during his nomination battle, Citizens United spent $100,000 on advertising campaign attacking senators who opposed Thomas.
[Full of facts]
Unethical Fundraising:

Failure to Disclose:

Potential Conflict of Interest:

A Financial Stake in His Own Decisions?:

Discredited Understanding of the Constitution:

Justice Thomas is inflicting far greater wounds on the Court's legitimacy than any of his critics could ever cause.
ECONOMY
Private sector employers added more jobs than expected last month in a sign of steady improvement in the labor market, ahead of the closely watched non-farm payrolls report from the Labor Department on Friday.

Employers added 217,000 jobs in February, the ADP Employer Services report showed on Wednesday, above expectations for a rise of 175,000. January's figure was revised higher by 2,000 to 189,000.
Manufacturing grew in February at its fastest rate in nearly seven years as companies' willingness to hire improved at the strongest pace in decades.

Prices paid, a gauge of inflation, also rose, though slightly less than expected, according to an industry report released on Tuesday. The manufacturing data echoed reports around the world as factory input costs rose, while euro zone and British manufacturing grew strongly.

It was the 19th consecutive month the U.S. manufacturing sector has grown, coming in slightly above expectations. The sector has outpaced other parts of the economy that continue to lag and makes up just over 11 percent of the economy overall.
In what Reuters describes as "legal jiu jitsu," Gardner teaches techniques for using a bank's lumbering hugeness to enable people to stay in their homes long after banks want them gone. He's not alone. A foreclosure resistance movement has gained national traction in the past year. The Times has reported on local sheriffs' refusals to evict, and in an especially pointed act of guerilla theater, Patrick Rodgers of Philadelphia recently turned the tables on Wells Fargo by starting a foreclosure against the bank's local mortgage office. According to ABC News, the bank had not paid Rodgers a court-ordered judgment it sustained in the process of failing to respond to his demand under the Real Estate Settlement Procedures Act (RESPA) for information about his mortgage. Rodgers thought his foreclosure gesture would at least get the bank's attention.

The foreclosure resistance movement understandably disconcerts those who are concerned above all about fulfilling legal contracts and taking what the Tea Party-connected right calls "personal responsibility" for the inability to make mortgage payments. Yet the resistance has strong precedents in the same founding-era America to which the Tea Party constantly appeals. Conflicts not between American colonists and the British government but between small-scale American debtors and big-time American creditors illuminate struggles that continue today.
What About Corporate Tax Reform?
WELFARE QUEENS FOR A NEW GENERATION….
In the face of ongoing budget problems, Republican governors want to cut more low-income families off the Medicaid rolls, and that mean ol' Obama administration won't let them. But GOP governors keep making their case anyway.

Take Mississippi Gov. Haley Barbour (R), for example. The likely 2012 presidential candidate wants low-income families to pay more prescription medication, arguing, "We have people pull up at the pharmacy window in a BMW and say they can't afford their co-payment."

If this sounds vaguely familiar, it's because, as Adam Serwer noted this morning, Barbour's rhetoric is awfully similar to Ronald Reagan targeting "Cadillac-driving welfare queens" in 1976. (Reagan pointed to a specific woman to bolster his case at the time, but his anecdote was proven to be a rather ridiculous lie.)

What's more, Glenn Kessler took a closer look at the substance of Barbour's claim, and concludes that the far-right governor is just making stuff up.
AND IN OTHER NEWS…
Charles Darwin considered the evolution of the human eye one of the toughest problems his theory had to explain. In "On the Origin of Species," he wrote that the idea that natural selection could produce such an intricate organ "seems, I freely confess, absurd in the highest possible degree."

[…]

Now, a team of American and European researchers report that they have discovered an eye that could represent the first step in this evolution. They have found, in effect, a swimming eyeball.

"This is in no way the ancestor of the human eye, but it's the first time we have had a model of it," said Yale Passamaneck, a postdoctoral researcher at the University of Hawaii. He and his colleagues report the discovery in the online journal EvoDevo.

The researchers made the discovery while studying a species of brachiopods, or lamp shells, which live in shells but are marine worms unrelated to mollusks like clams and oysters. Lamp shells have existed for over half a billion years, but their biology has long remained a mystery — including the simple question of whether they can see.

[…]

It is possible, Dr. Passamaneck said, that in the course of evolution, our own eyes started out as swimming eyeballs. Only later did the job of catching light get relegated to only some cells, which could send signals to their neighbors. And only much later did these specialist cells relay signals to brains.
QUOTE OF THE DAY

Patriotism is your conviction that this country is superior to all other countries because you were born in it.

~~ George Bernard Shaw