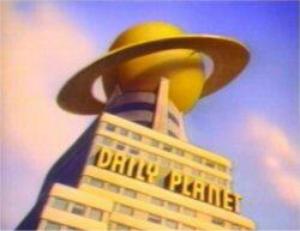 Hello! Here is a roundup of some of the most interesting items from a very few of my favorite sites. I hope you find them interesting.
I thought I'd organize today's opinions a little differently—First, some articles about what is happening and next, some great ideas on what to do. After that, some general news.
____________________________________________________________
A nice rant:
Hate is stronger than logic and more than anything else, Republicans love their hate. It's the only thing that gives them power. The more vicious, the more loony they are, the more they are treated like savants, like prophets channeling some higher wisdom, come though it may from the self-loathing gutter of political prostitution. They pull stuff out of their ass and brazenly pass it off as stone tablets. And people swoon.

Of course, you can understand why. The media genuflect before gibberish and idolize idiocy. They are the media-tors of a Gresham's Law of public discourse where bad information drives out good. For their own slick whoring they become "players," while everybody else is left with a debauched civic currency, a crushed economy, and a collective impotence that makes true democracy and true prosperity impossible.
***
***
Great piece at Think Progress. It goes through the budget responses of Republican governors in Arizona, Florida, Michigan, New Jersey, Ohio, Texas and Wisconsin.
Instead of making the tough choices necessary to help their states weather the current crisis with some semblance of the social safety net and basic government services intact, Republican governors are instead using it as an opportunity to advance several longtime GOP projects: union busting, draconian cuts to social programs, and massive corporate tax breaks. These misplaced priorities mean that the poor and middle class will shoulder the burden of fiscal austerity, even as the rich and corporations are asked to contribute even less. Here's a detailed look at how the GOP's war on the poor and middle class is playing out at the state level.
***
Rachel Maddow uncovers the fact that WI Gov is using those same jerks –the private security firm Wackenhut—the ones who were filmed drinking vodka shots out of each other's butts while supposedly guarding the US Embassy in Kabul—to guard the Courthouse in Milwaukee. He fired the state security guards to hire these cretins. And guess what? They COST MORE.
VIDEO:
http://www.msnbc.msn.com/id/26315908/vp/41710135#41710135
It's not just about union busting now—it's about making voting harder too.
In a move meant to lure boycotting opposition senators back to Wisconsin, the Republican leader of the state Senate threatened Monday to force a vote soon on a bill that is abhorred by Democrats: requiring people to show an ID at the polls.
***
The juxtaposition cannot be clearer. On the one hand, we have the people who make this country work–the teachers, the firemen and all the public sector workers–and who represent an important part of a long struggle to create a decent standard of living in America.

And, on the other hand, we have the the shining example of corporate greed and of the destruction of the American Dream. Wal-Mart makes its billions on a strategy of exploiting poverty . It pays low wages and its low prices cater to the increasingly destitute class of millions of people who cannot afford to shop anywhere but Wal-Mart because Wal-Mart wages–or, more broadly, the strategy to lower wages as much as possible–is the economic strategy of corporate America, and of those elected leaders who want to destroy what public workers have fought for.

The people with their hands on the economic levers want us to believe that embracing Wal-Mart is a false choice between  "The Soviet Union" and "the free market" .
***
Van Jones is a hero to me. (Sorry for where the link leads, but I found it nowhere else.)
This Is Our 'Tea Party' Moment — In a Positive Sense

It is time to draw a line in the sand — nationally. Someone has to stand up for common sense and fairness. It is time to use all nonviolent means to defend the American people and our American principles from these abuses.

…

The steps needed to renew and redeem the American Dream are straightforward and simple:

Increase revenue for America's government sensibly by making Wall Street and the super-rich pay their fair share.
Reduce spending responsibly by cutting the real fat – like corporate welfare for military contractors, big agriculture and big oil.
Simultaneously protect the heart and soul of America – our teachers, nurses and first responders.
Guarantee the health, safety and success of our children and communities by leaving the muscle and bone of America's communities intact.
Maintain the American Way by treating employees with dignity and respecting their right to a seat at the bargaining table.
Rebuild the middle class – and pathways into it – by fighting for a "made in America" innovation and manufacturing agenda, including trade and currency policies that honor American workers and entrepreneurs.
Stand for the idea that, in a crisis, Americans turn TO each other – and not ON each other.

A Return to the Moral Center

These are not radical notions. They are the common sense ideas that form the core of who we are as a nation. We can rally Americans, once again, to stand up for these values. We can make America, once again, a land where it is safe for everyday people to dream.

We will prevail because — in truth — we are not in a right-wing period of American history, nor are we in a left-wing period. We are simply in a volatile period.

Let Saturday, February 26, 2011, mark the beginning of the national movement to renew the American Dream and return us to the moral center — where everybody counts, and everybody matters.
***
Two more ideas on what we must do:
If progressives want a winning theme that the right can't match, this is it.

It's time we started growing the economy and stopped shrinking the middle class.
***
Matt Taibbi writes a long piece, and of course he is right. But I spent just a little time at the Department of Justice web site and it's not that the government is doing nothing. Just not enough. I also added some links to a very few stories about what the DOJ is doing.
Financial crooks brought down the world's economy — but the feds are doing more to protect them than to prosecute them
***
What is so encouraging about this article is that it is written by Jacob Lew, director of the White House's Office of Management and Budget. I am very pleased to see where the Obama Administration stands on Social Security!
and Steve Benen of The Washington Monthly writes:
I have no idea if arguments like these are connecting, but I'm glad officials are making them. Last week, at a White House press conference, the AP's Ben Feller noted in his question "the the long-term crushing costs of Social Security, Medicare, Medicaid — the real drivers of long-term debt." President Obama took the time to emphasize the distinctions between them: "The truth is Social Security is not the huge contributor to the deficit that the other two entitlements are… Medicare and Medicaid are huge problems because health care costs are rising even as the population is getting older."

I suspect we're seeing this push because the White House realizes congressional Republicans want to cut Social Security, and the administration is laying the groundwork for the larger argument: Social Security just isn't in the same category as Medicare and Medicaid, so it's a mistake to treat them all as equivalent "entitlements."

Social Security is in pretty good shape. Its long-term finances could be improved even more with some minor tweaks that most folks probably wouldn't even notice, but there's no crisis, the system isn't going bankrupt, and if policymakers decided not to do anything for a while, that'd be fine, too. The more the White House reminds folks about this, the better.
***
Finally, a tidbit of stupid:
She created a Facebook account under the name of Lou Sarah in order to make positive comments on the official Palin Facebook page – and Bristol's! Great catch by Wonkette. Yes, I've read much of the Bailey manuscript by now. Here's a post on one aspect of it – Palin's media whores – that you might have missed. The description of Bill Kristol is priceless.