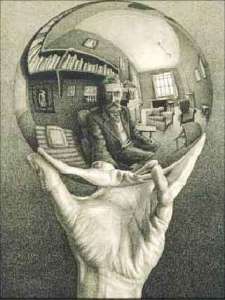 Émile Zola wrote an open letter to then president of France  in 1898 that was published on the front page of  L'Aurore, a liberal paper.  It was concerning  the scapegoating to cover up corruption and espionage in the military and.  Whenever looking forward to addressing complex problems in domestic and foreign policies it is a handy reminder that first one needs to identify the true problem.  The emigre club here grows and I try to let go of preconceptions, breath the fresh air and have open discussions about what our goals as progressives are and  how to achieve them.  As the youth in the middle east seem to be spontaneously finding their voice and standing up to oppression, I can only hope that this country once again reclaims its voice, to silence the absurd assertions of the gop and their proxies.
So who is to blame?  Who/what has taken the progressive agenda and twisted it to be lost and dismissed?  Assuming that most of us are inspired by the events of  Madison, a full revolt against tea party and gop agenda, what is the take away?  I ask because I would like to hear from the variety of perspectives here, keeping in mind that Unions are still taboo for all the moderate, and swing voters the Administration is migrating to the right to  accommodate.
So here is my poll :
How did the Democrats take a decisive victory in 2008 with broad cross party support and lose considerable popular support in 2010 with no change in agenda?
–
Considering that Democratic Party endured the same epic division in ideology, agenda and critique in 06/07 how did they secure a monumental success with the election of  President Obama and the coat tail Congressmen?
–
What is the cost of marginalizing Liberal/Progressive voters who helped secure Democratic victory in 2010?
–
If you slide a fixed measure to the right on a scale do you gain anything or simply move the measure to the right?
–
What do the American people want from their elected officials( apart from undefinable single word issues "solutions" or "civility")?
–
Should the successful GOP strategies;  repetition talking points, abject disconnect, focus on centrist messaging and pragmatism be emulated for DNC success in 2012?
–
Is critique a useful tool for achieving excellence or does it merely provide the gop with agitators?
"Am I getting through to you, Mr. Beale? You get up on your little twenty-one inch screen and howl about America and democracy. There is no America. There is no democracy. There is only IBM, and ITT, and AT&T, and DuPont, Dow, Union Carbide, and Exxon. Those ARE the nations of the world today. What do you think the Russians talk about in their councils of state, Karl Marx? They get out their linear programming charts, statistical decision theories, minimax solutions, and compute the price-cost probabilities of their transactions and investments, just like we do. We no longer live in a world of nations and ideologies, Mr. Beale. The world is a college of corporations, inexorably determined by the immutable bylaws of business. The world is a business, Mr. Beale. It has been since man crawled out of the slime. And our children will live, Mr. Beale, to see that… perfect world… in which there's no war or famine, oppression or brutality. One vast and ecumenical holding company, for whom all men will work to serve a common profit, in which all men will hold a share of stock. All necessities provided, all anxieties tranquilized, all boredom amused." – Arthur Jensen (Network 1976)

Feel free to quote John Lennon now.