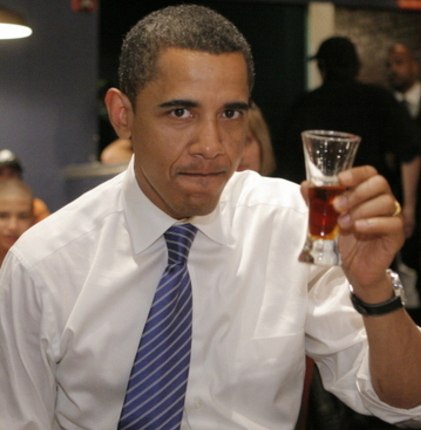 I grew up in a small town in Southern Idaho surrounded by the culture wars.  Deep in the deepest of red territories, my friends growing up were children of Mormons, farmers, loggers, and other small business owners.
As the child of a set of highly educated, atheist, liberal-tarian, gun-owning, outdoor loving, bleeding heart, miles davis-listening parents, I grew up somewhat differently than those around me.
Embedded in a homogenized culture helped me to become a student of it.  The national culture wars of the 1990's were very familiar to me, as I had been living inside a mild version of them since the 1970's.
Now all of us are wearily familiar with the GOP playbook of the last 30 years.  Fractures have started to appear in the GOP monolith.  They have played nearly every card they have, pushing the political narrative so far right that only sociopaths can be counted on to carry the banner for the theocratic and kleptocratic right.
However the result of these elections have resulted in very few sweeping changes to laws and statutes that have to do with right-wing culture issues.  What has resulted is  30 years of pillaging of the commons.  The wealth of our nation has been sucked into the pockets of the top .00005%.  And they want more.
Liberals shake our heads and fists at those that consistently vote against their/our own economic interest, in many cases destroying their/our local communities, simply because of an (R) next to a candidate's name, or a promise to save the babies.
At least we aren't suckers like our brothers and sisters on the right.  We know better.
Several weeks ago I made up my mind to vote for Barack Obama again in 2012.  I understand that events may transpire to change that decision, but there it was.   In a rare moment of introspection I wondered where that certainty had come from?
Was it because I agreed with the majority of the policies and legislation that the President had championed?  Tough to say.
Was it because he had kept the promises from his campaign that were most dear to me?  No, actually he hasn't yet.
Is my certainty because he is the lesser of two evils?  Is that it?  After the giddy days of 2008, it was disappointing to think that "I'm not as bad as the psychopaths in the other party" was the best Obama had to offer.
How did we get here?
I have a theory.  Barack Obama has borrowed pages from the Clinton presidency and the GOP playbook to craft a two-term strategy that may be foolproof.
Obama is offering cultural reform in return for the left and independents acquiescence about the core economic issues of our nation.  The genius of his strategy is that unlike the poor righties, I believe he intends to deliver on many of those reforms.   Why? The left is too smart and fickle to fall for empty promises forever.
I am confident that as an Obama supporter in 2012, I will walk into the voting booth with a long list of Obama's accomplishment spooling in my head.  Many of these hard-won victories are HUGE accomplishments.  This will justify in my mind voting for him again.
But I can't shake the feeling I've been set up.
I'm being given gays in the military in return for outsourcing jobs.
I'm being given veteran homelessness initiatives for no change in odious bankruptcy laws.
I'm being given health insurance for pre-existing conditions for enshrinment of health industry profits.
I'm being given the Lily Ledbetter fair pay act in return for credit cards still being able to charge us 30%.
I'm being given green initiaves in return for no change in oil and coal subsidies.
I'm being given benefits for same-sex partners of federal employees in return for minor changes to derivative regulation.
I've been given Elisabeth Warren, only to have her marginalized, her authority and power more symbolic than real.
I've been given two women Supreme Court Justices, (one hispanic!) in return for almost no push-back against Citizens United.
I've been given a small stimulus bill in return for more tax cuts.
Is this enough?  Will Obama's base and swing voters be satisfied with sweeping social changes, while having the wealth of the nation carted away from under their noses?  I don't have an answer for that.  But I suspect that this choice is being deliberately crafted for our consideration.
Here's a test: flip-flop all of the above bargains.  How would you feel?
For example:  Would you take concerted effort to repeal Citizens United in exchange for two more old white guys as justices?
Would you take credit card fees capped at 10% if it meant Lily Leadbetter had to wait, possibly for a long time?
Would you take the end of oil and coal subsidies if it meant delaying green intiatives?
If you could bring jobs home from China and India if it meant delaying gay's right to serve, would you take it?
I know that there have been efforts by the House Dems to solve these problems, but you aren't going to stop 30 years of laundering our money and jobs with the passive, cautious "leadership" the White House has shown.
I think they're okay with keeping the economic game just the way it is.  I think Obama would be perfectly satisfied to give us sweeping social change shackled to the same old economic dance partner.
If that is the case, will that satisfy you?  Will that earn your vote?  If so, why?  If not, what will you do next?
Related articles