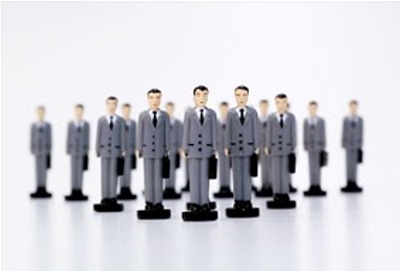 There are three wars that the U.S. is mired in, one of which is an undeclared war.
There is The War Against Anti-U.S. Terrorists. Another is The Global Economic War. The third is the most insidious, a stealth war, The War of Corporations Against The American People.
In the first two wars mentioned, our government is fighting on the side of the people. In the case of the third war, our government battles on both sides, some politicians fight on our side, others support the forces attacking us.
In this war, the Republican Party stands with both feet firmly planted alongside the adversary of the American People, corporations and the wealthy people who own them. Cleverly, they use social issues to manipulate, distract and rally the lesser-educated and lesser-informed to support their assault on Americans.
The MSM, which is populated by companies owned by these same corporations that are at war with Americans, happily spreads whatever propaganda is provided, sometimes clueless as to the deeper message it reveals about The War…as I believe it did this morning with the subtly creepy tone of this article:
The Chinese New Year, which is just two weeks away, is making at least one American retailer very anxious.

"In China, everyone goes home for the Chinese New Year holiday," said Mona Williams, vice president of buying for Texas-based The Container Store, a haven for storage and organization products.

That means the hundreds of thousands of factories in the world's workshop that make everything from toys to televisions will shut down for 15 days straight.

This annual work stoppage isn't a new phenomenon but it's definitely getting more attention from U.S. businesses this year. They fear that of the millions of migrant Chinese workers that travel home for the holiday, many won't come back to their factory jobs.

This is particularly troubling since even in the months leading up to the holiday, a chronic labor shortage in China is causing supply shortages in American stores.
http://money.cnn.com/2011/01/20/news/international/china_laborshortage_hurting_american_sellers/index.htm
So, let's consider the text and subtext of this article.
First, corporations have so greedily outsourced so many jobs from America that there isn't enough labor IN ALL OF CHINA to fill them all!
I wonder how long will it be until a Repub in Congress attacks the unemployed in the U.S. and says that they should get off their lazy asses and simply move to China if they really want to work for an American company.
Secondly, American Business has created an unsustainable system for the manufacturing of products, the basis of most economic activity in the U.S.. Business has become reliant on China providing cheap and available labor for their every need…but their greed has blinded them to the simple fact that there are a finite number of workers in China.
One day, and that day seems to be in the vicinity, there will not be a sufficient amount of workers for manufacturing all the products businesses want to manufacture with disgustingly cheap labor.
Yes, there are other places around the world where manufacturing can be set up but they too have their limits and some are just not anywhere near as cost effective as manufacturing in China.
Another message that comes across from this seemingly simple article is that American Business is concerned about workers in China getting two weeks off from work…when they should instead be toiling at making more of their products.
And worst of all, they're concerned that migrants who make the price of labor especially cheap, might have made a little money through all of their work and not be desperate enough to leave their families again for another year and return to working in China for low wages.
In other words, this article is saying that workers who receive vacation time undermine Business. Workers who earn enough to not be desperate for work, who can afford not to have to travel hundreds or thousands of miles just to earn enough for food and shelter, undermine Business.
It's easy to guess what kind of working conditions we'd have in the U.S. if business succeeds in it's war on The American People, to fully dominate this country and its government. In fact, there has already been a Tea Party Congressmen saying that U.S. laws against child labor are unconstitutional. Imagine what happens to wages if they could inject millions of children into the workforce…heck, they'd work for Skittles and we'd have to as well.
"Hey American Business! If you're upset that China doesn't have enough workers and that they have a two week holiday for all workers simultaneously, how about building a factory in the U.S.?"
This made me think about how holidays for Americans have actually been undermined by business. Remember the MSM's happy propaganda about the "staycation"? How enjoyable it is to just stay home when you can't afford the expense of actual vacations (like Chinese migrant workers can).
With some of the working poor having to work two jobs (if they're not underemployed or unemployed), with nearly no time off from working and still living below the poverty level, it's not a leap to imagine that Business could transition its propaganda from the "stacation" to the "working vacation", where people are encouraged to work on their vacation "to make lotsa extra money!"…which, because of depressed wages, wouldn't really be expendable cash but desperately needed money to try and make ends meet.
There is a backdoor way of returning Americans to where it was before there was a middle class, weekends and holidays and this war on Americans is all about pushing us through that door.
Six day work weeks, reduced vacation time, no safety nets for the unemployed, disabled and Senior Citizens, killing the Minimum Wage, wiping out government regulations and oversight, ending retirement pay, these are all on the wish list of our adversary in this war.
This war is our war. Our government will not fight it fully for us, if we don't step up to confront our adversaries, we will surely be defeated. This is not something to despair at, it is something that should drive us into unity and action. Previous generations fought their own powerful foes, it's up to our generation to do the same, for our future and even more so, for our children's future.