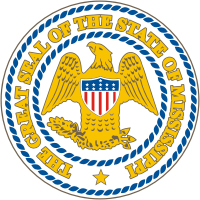 White folks who remarkably continue to claim (or ignore) racism isn't alive and well, that circumstances have markedly improved for black folks are either delusional or purposefully in denial or are lifelong gopers, or lifelong racists!  Case in point….the Scott sisters! Two black women convicted of robbery that involved a startling $11.00.  For this, they both received life sentences in their native state of Mississippi.  Yep, clearly they are in the same league as Bernie Madoff.  It gets better.  BECAUSE one of the sisters is in renal failure and is costing the state $200,000 per year receiving dialysis, the good Governor of Mississippi is ending their incarceration PROVIDED that the "well" sister donates a kidney to the ailing sister.   More often than not, for many black folks, living in America feels similar to the equivalent of the fucking Twilight Zone.
Many in the medical arena are up in arms because for them, the travesty is the negotiation for organ donation.  But that's another talk show.  And it will be a good one, no doubt.  But it doesn't exactly COMPARE, for me, with these two women having already spent 16 years of their lives behind bars for a crime that should never have garnered more than 16 months, at best.  Their BLACK mother has had to live with their absence for that long, about $11.00 fucken dollars, and live with Gawd only knows what horrors they faced in a Mississippi prison.  Kill me now!  The real question isn't IS there more cases like this for African Americans, but HOW MANY?
When you show me JUSTICE for MINE, I'll show you justice for yours and others.  Until then, tell your story walkin'!