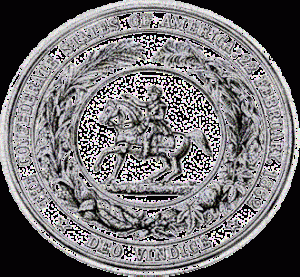 Recently I posted a link to an interview from Remapping Debate titled
"James Loewen on telling the truth about Confederates and their latter day sympathizers."  James Loewen is co-editor of the recently published "Confederate and Neo-Confederate Reader."
There was some discussion on it in O/T and we decided to post it for broader discussion.  For years I have heard many reasons for the cause of the Civil War.  One favorite seems to be "It wasn't about slavery, it was…..(fill in the blank)
Mr. Loewen argues, with those pesky facts in hand, it was about slavery and the line of the Federal Government has no right to enforce laws in their state is just fabrication.  We have seen this occur during the Health Care Reform, often from states of the old Confederacy—The Neo-Confederates.
I choose not to post much of my take of this interview, instead, I hope you take the time to watch (over an hour) and discuss this in your comments.
This interview is property of Remapping Debate, please go to  Confederates and their Latter Day Sympathizers to view.
Kesmarn, the real author of this post offers her excellent understanding on the interview.
Everyone has heard the cliche. "Those who do not know history are doomed to repeat it." But how do you know if what you know is real history? Not just someone else's take on it?
Any reputable historian (not the Tea Party version) will advise you to go to primary sources — documents and/or evidence like court records that date directly from the period being studied. Unfiltered by "interpretation."

This is how James Loewen, Harvard-trained sociologist, approaches history. Using strictly primary sources in his latest book "The Confederate and Neo-Confederate Reader," he presents his case that the Civil War was fought over the issue of slavery. Period. Heard the argument that it was really a states' rights issue when all was said and done? Wrong.  That there were numerous black Confederate soldiers battling side by side with whites against Union troops?  Nope. Been told that the issues involved in the Civil War were settled by 1865 and people should "get over it"? Don't think so. That the South cited states' rights as a reason for the conflict from the beginning? Not what the documents tell us. And Loewen has the goods to back up his claims.

In this interview, Loewen links the Civil War era to the later era known as the Nadir of Race Relations (1890-1940), and further, to the modern day Neo-Confederate movement, which tends to look amazingly like it's twin brother…the Tea Party.
Related articles