All ye who failed to believe my last blog concerning the REAL political leanings of Arianna Huffington, please take a look at the picture she recently tweeted below.
She's on holiday in Italy, and whilst in Amalfi, just "happened" to run into an old friend and his wife. Guess who?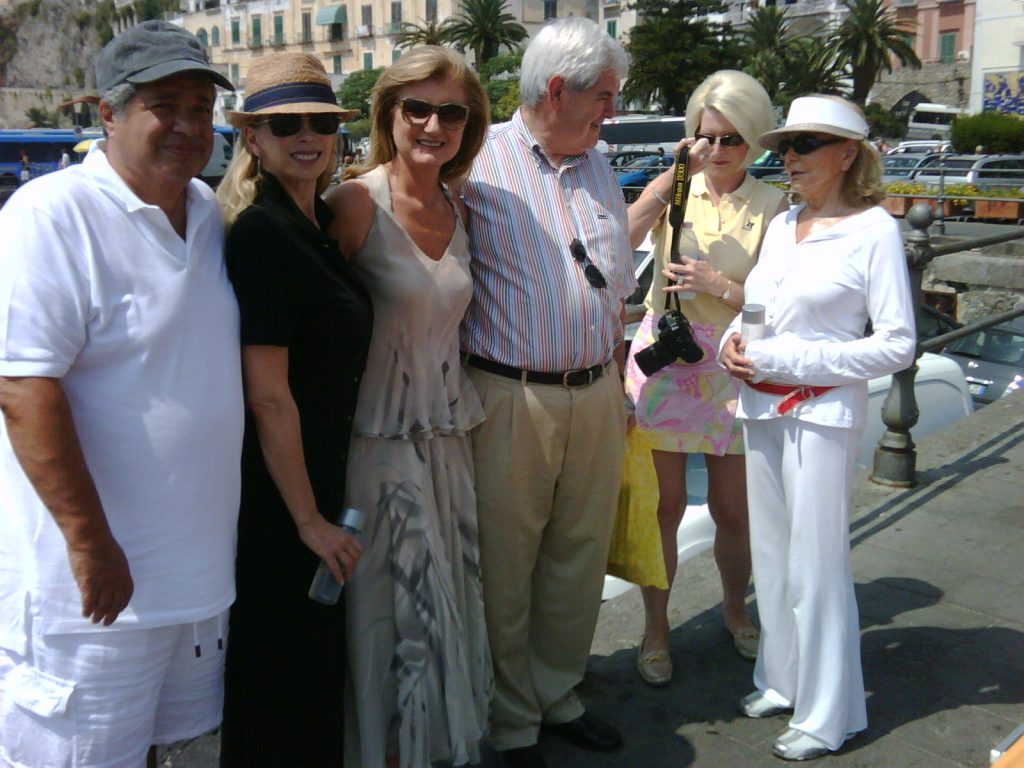 Unexpected encounters: in Amalfi, running into Newt Gingrich and his wife (even invited him to blog about his new book)
What's the old Rod Stewart song say – every picture tells a story? She's even asked him to blog. Huffington Post takes a sharp turn to the Right, with the man who likens Muslims to Nazis.
I feel vindicated.