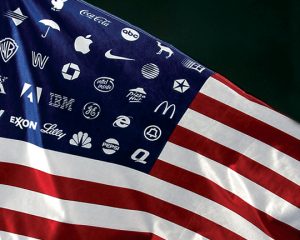 The spin of yesterday's election that is all over the MSM today is, "It's the year of the woman".
Some would beg to differ. On the surface it is true, several winners of primaries yesterday were women. But the case could be made that half of the four most prominent women who won, were incredibly wealthy people who bought their elections. Billionaire Meg Whitman spent $81 million dollars of her own money to buy her win (ending up equaling $80/vote) and boasted that she would spend $150 million to win (buy) the Governorship.
Millionaire Carly Fiorina bought her primary at a comparable bargain, only spending about $7 million.
Down in Arkansas, corporate-owned Blanche Lincoln won. She was heavily funded by oil corps, Wall Street corps and health insurance corps, she boasted about blocking Obama on the Stimulus and HCR, she had Pres Obama and Clinton campaigning for her and meanwhile attacked Unions as outsiders and the enemy.
Isn't the real common denominator here money, not sex? Or maybe sex in that there is no difference that gender makes when you can spend $80 million dollars to win an election? One could argue that there is no glass ceiling over the wealthy, whatever their sex. Their money is just as green and buys the same attack ads.
So why does the MSM focus on the sex of candidates instead of what really got them elected? Because it's an effective way for the wealthy and corporations to pleasantly mask the real story of how our democracy is just an auction that goes to the highest bidder?
What is very instructive is what happened in California with ballot propositions. Two propositions, put up by corporations to benefit themselves at the expense of the public, nearly passed. Meanwhile, a proposition that would have allowed public funding to reduce the power of corporations over our elected officials and elections, was decisively defeated (big cheers and props to Choicelady for all her efforts on trying to get this passed!).
People seem so conditioned by commercial advertising, they can be convinced to vote for candidates and laws that clearly would hurt them.
This would instead seem to be The Year of The Billionaires. With the SCOTUS ruling permitting corps to spend unlimited sums on supporting candidates who will work for them and opposing those who are foolish enough to want to represent the citizens, billionaires have far more power and influence over our elections than ever before.
So, instead of being pacified with the pleasant, uplifting spin that what happened yesterday was a great win for sexual equality, if we consider the inequity between 99.5% Americans and corporations, the dominating influence and control they have over our elections and democracy, yesterday's election should instead be a warning and a wake up call that our democracy is continuing to be bought right out from under the feet of men and women equally.