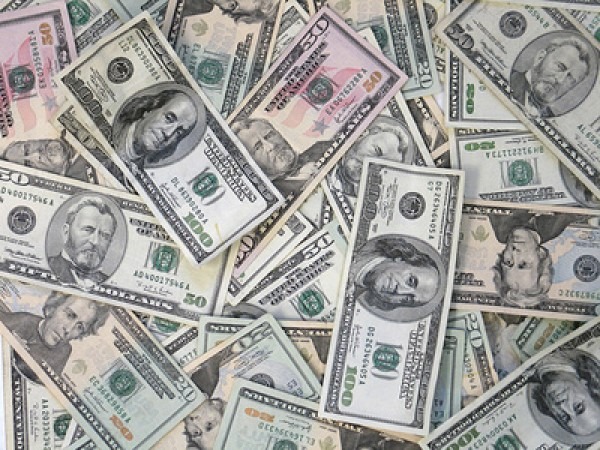 1. Under the sea, an enormous, so-far-unstoppable eruption of oil endangers a huge swath of ocean, as well as the lives and livelihoods of a multitude.
2. On land, Climate Change has ushered in severe weather devastating towns and cities.
3. In our society, economic powers have wreaked havoc and damaged millions of lives around our planet.
Causes of the above:
1. Greed and addiction to fossil fuels.
2. Greed and addiction to fossil fuels.
3. Greed.
Though these are individual situations, for philosophical exploration's sake, consider if they might also be pieces that fit together as pieces of a puzzle, illustrating what is intrinsically wrong in our society and continually damaging it.
Together, they present an image of a society that is battered by forces it is unprepared or unwilling to confront.
All of these disasters may have been averted if not for abdication to greed and to those who are the most avid practitioners of it.
Citizens outnumber corporations. They can vote, corporations can't. The People have the power through democracy to change the way things are…and the first step is to pry corporate hands back off of their democracy so they can use it to affect change.
Big Picture thinking is difficult in a world where quick fixes and instant answers are too often sought and expected. However, if world leaders and their citizens were to consider the Big Picture, there might possibly be a conclusion that things, the way they currently exist, subservient to insatiable greed, are ultimately unsustainable and cancerous to society.
Greed is not good. It kills…economies, jobs, standards of living, the environment, futures, fairness, democracy and potentially, the very society in which it lives.
A new meme would seem to be required globally, one that rejects the religion of capitalism, a meme that puts greed back in its place and affirms that sustainability of an equitable society is the priority ahead of the pursuit of wealth and shallow, materialistic gratification.
The top 1% of American earners begins with households that make $100,000/yr. A couple making $50k each are in the top 1%. If you live in NY, LA, SF or a number of other expensive cities, you are well aware that this amount of income doesn't make you wealthy.
So consider how small a percentage of this nation really is wealthy. Maybe .5% make over $1 million/yr. Consider then that around 99.5% of Americans are not wealthy. This is the intended result of capitalism.
Generation after generation of Americans have been brainwashed from childhood that capitalism is the greatest system in the world. If it's truly great, shouldn't at least 20% of our nation be wealthy? At least 10%? How about 5%? Not even 1%?! A system that concentrates wealth in only the top half of a percent of a nation of 300 million people is the greatest system in the world and shouldn't be messed with? Really?
Though the possibility to come from the lower or middle class to become a millionaire exists and occurs, the odds are 99.5% out of 100% that it will never happen.
And in the meantime, while those not in the top .5% have seen wages decline or evaporate when their jobs are lost, our ruling class has juiced the rest of us through frauds and bubbles that suckered us to put our money where they could reach out and take it from us.
Capitalism is a fraud.
It is a conjoined twin not with democracy but with oligarchy and will use its power to dominate and corrupt democracy…which is in fact its natural adversary. The power of the masses over the power of money is not a value of capitalism, it is a threat to it.
Interesting that government working for the people is no longer called "democracy" by the wealthy but labeled "socialism". Meanwhile, government giving pork, tax breaks, military contracts or TARP bailouts to corporations is called "capitalism".
Now, a form of subordinated capitalism could be a great match with democracy, where corporations are not people and have a social responsibility to the society that helps it flourish. However, in a society where corporations are "people" and have the right to use their inordinate power and wealth to dominate 99.5% of the citizenry, it is not compatible.
Yes, capitalism in its younger days brought much innovation, opportunity and change to this nation. But like the parent of a child who was a sweet kid but has grown up to be a violent criminal, one can't allow nostalgia of the past, of what American capitalism used to be to blind one to the true nature of what it is today.
Despite its assurances, capitalism  is not our best friend. It is our smiling, plotting adversary, taking every opportunity to assert its righteousness while using the trust acquired to take ruthless advantage.
The simultaneous exploitation and pollution of the land, water and air of our nation and the entire planet, which greed and capitalism has wrought, is already painting civilization into a corner in the long term. We are already taking for granted the flooding of our cities (and other cities and countries) by the severe weather Climate Change has generated.
Our oceans, sea life and those people and businesses reliant upon them continue to be acceptable collateral damage in corporations' mercenary quest for greater profits at any cost.
Oil, sewage, garbage, pharmaceuticals and chemicals poison many of our lakes, rivers and oceans. We take for granted too that the fish we eat often have high levels of mercury and other contaminants…which means so do we. There is something horribly wrong with people literally being sacrificed on the altar of corporate greed (hmm…wonder if corporate greed with regards to polluting the environment instead of footing the bill for operating cleanly has anything to do with the epidemic of cancer in this nation?)
And what would we do if this eventually means that sometime in the future, there won't be a plentiful amount of clean water for everyone? What if seafood became just too toxic to eat? How does capitalism make such possible outcomes work out okay in the end?
And what of the series of financial bubbles schemed by those steering the ship of capitalism over the last couple of decades, as they have simultaneously executed the greatest transfer of wealth from 99.5% of Americans to the top .5%?
Considering all of this, how much of the world and our futures must be traded for protecting the Lotto-type possibility that we may be millionaires one day? How many long term jobs and futures are we wiling to destroy in the name of short term jobs and profits as we cheer for "Capitalism"?
Can a civilization faced with all of this afford apathy or a resignation to the powers that be? Can they do so and still genuinely envision this as a sustainable society?
There is a remarkable film from 1983 called Koyaanisqatsi that uses visuals alone to tell the story of what the title means in Hopi, "Life Out of Balance".
The trailer:
Things certainly seem to be terribly out of balance in the world at this point in history. The many are being swallowed by the greed of the very few. We have been sold a bill of goods about the identity and character of capitalism and it's time to hand back that bill and demand a refund.
A period of great challenge that requires profound change doesn't occur for every generation. People all around the world need to step up now to reject and restrain greed in order to protect themselves from irreversible harm and take a big step forward towards a better world. There is no acceptable alternative.