As, some of you know, my passion for politics extends 'across the pond' as they say. I didn't think of writing anything until results started streaming in, and that for a subject I feel deserves more notice from us Yanks, my little O/T post was clearly not gonna cut it.
If you have absolutely no idea what this is all about (and even if you do), see The Hitchhiker's Guide to Britain's Elections. For questions about parties and what they represent, this is a decent overview from Political Compass.
Any articles, updates, post wrap-up analyses – heck, anything British, can be added in the comments section.
A few indispensable resources:
• The Guardian's Results Map and Data [English]
• The Herald's Results Map and Data [Scottish]
• The Western Mail Map Results and Data [Welsh]
• The Belfast Telegraph Updates [Northern Irish]
These sites with some redundant constituency information also double as helpful sources for a particular country's local focus so that you may navigate from there.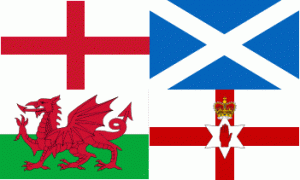 For more news sites across Britain, or, if you would like more information on the tilt of those listed above, simply ask.
And, as you see the results, you may compare them with this aggregate poll of the albeit short (by American standards) campaign stretch to see how the projections panned out.
I'm not accustomed to doing short articles, but felt that posting my links would be less cumbersome under its own article than in the "Off Topic" section.
I do also hope, if only for the next couple days and the forming of the new government, that I can open up a few of you to the exciting world of British politics!
But do please keep it down with the harrumphs, boos and hisses; we don't need it to be like Prime Minister's Questions in here.