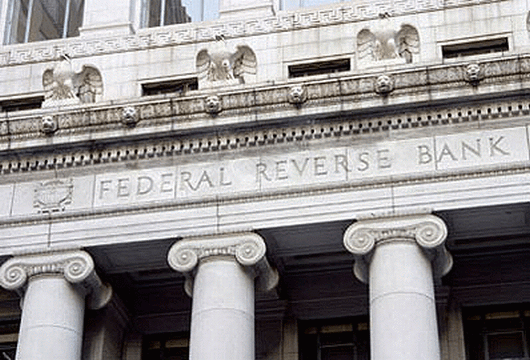 Unlike healthcare reform where I have spent many hours researching the issue, I know very little about the substance of financial reform.  My gut says it would be better to have an independent agency for Consumer Financial Protection but some make an argument that a financial protection agency would be better funded under the Fed.  The first question that comes to my mind is why then did the Fed miss the financial crisis?  I am not a Fed woo woo by a long shot I just think of it as another institution that needs to be improved but there is nothing inherently evil with it and going back to some kind of precious commodity type of backing is far from realistic.  So I'm open to the Fed having jurisdiction over financial protection I just hope it's done right with proper legislation, oversight and execution.
I can't give many more details about Senator Dodd's legislation but it does contain some language Paul Volker has promoted to help and prevent the "too big to fail" from happening in future.  The debate is starting and I'm sure the legislation is not enough reform for progressives and too much for conservatives but at this point in our political discourse I personally don't view those perceptions as reasons to be against this legislation right now.  Probably if the HCR push ends soon one way or another I'll research the issue more intensely.  Like every issue I like to cut through the partisan bullshit and decide for myself.  I also realize that even my expectations like on healthcare reform are not going to be realized in the first step because of the influence of lobbyists and the corrosive nature of our political discourse.
Click here to read the full article which contains a copy of the proposed legislation.
Sen. Chris Dodd (D-Conn.) on Monday unveiled a sweeping financial regulatory reform bill designed to prevent future Wall Street bailouts and to protect borrowers with a Consumer Financial Protection Bureau housed at the Federal Reserve.

During a press conference at the Capitol, the chairman of the Senate Banking Committee emphasized the need for consumer protection, adding that the financial crisis and resulting recession were caused by predatory lending.

"The root cause of our economic crisis was a lack of consumer protection," Dodd said, emphasizing that the current regulatory structure is "hopelessly inadequate."

The consumer protection bureau would have authority to write rules governing all entities — banks and nonbanks — as well as the "authority to examine and enforce regulations for banks and credit unions with assets over $10 billion and all mortgage-related businesses," according to a summary of the bill.

President Obama praised the proposed bill, calling it "a strong foundation to build a safer financial system" and saying that it provides the government with "essential tools to respond in a financial crisis, so that we can wind down and liquidate a large, interconnected failing financial firm. It allows us to protect the economy and taxpayers so that we can end the belief that any firm is "Too Big to Fail".
Elizabeth Warren who proposed the CFP agency had this to say about Senator Dodd's legislation.
Since bringing our economy to the brink of collapse, Wall Street has spent more than a year and hundreds of millions of dollars in an all-out effort to block financial reform. Despite the banks' ferocious lobbying for business as usual, Chairman Dodd took an important step today by advancing new laws to prevent the next crisis. We're now heading toward a series of votes in which the choice will be clear: families or banks.
I will not qualify her statements like some progressive pundits have so just present it and you can make your own opinions.